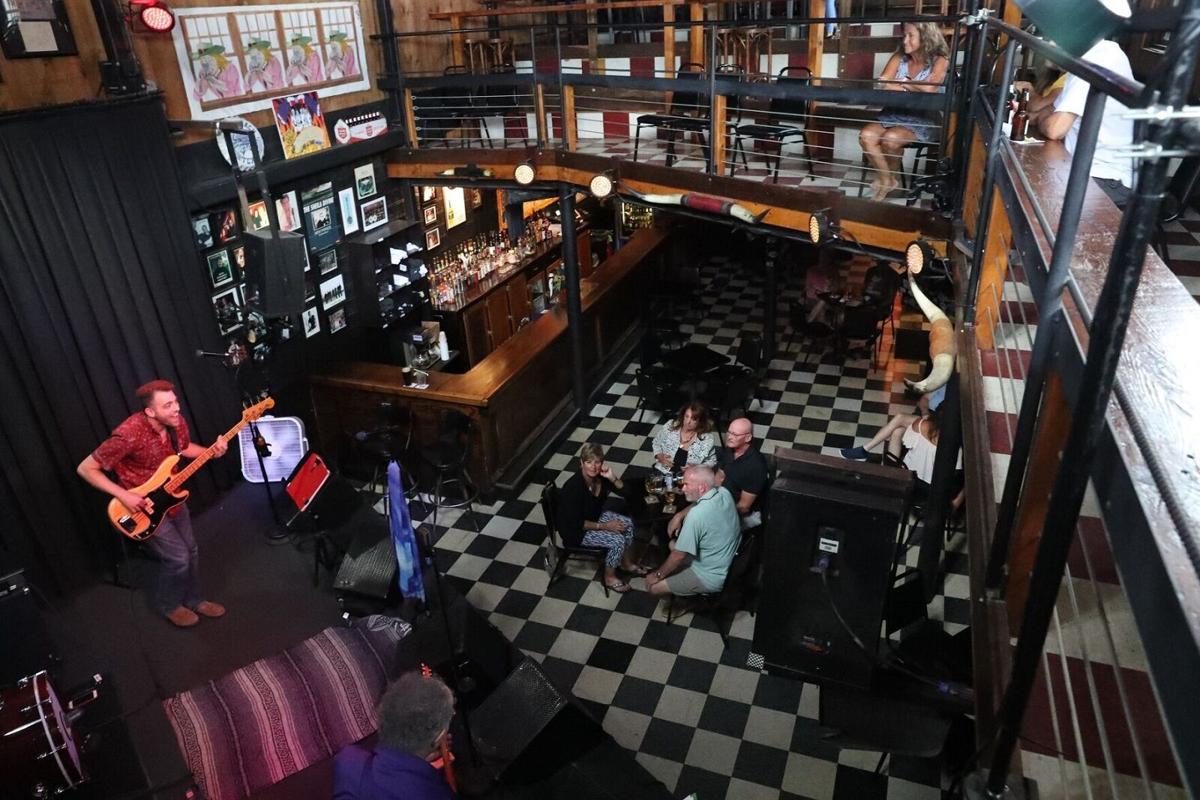 New York State's rule of allowing only incidental music in bars and restaurants took another hit – this time from a federal judge.
U.S. District Judge John L. Sinatra Jr. on Friday granted a preliminary injunction preventing the State Liquor Authority from enforcing the incidental-music rule that bans advertised and ticketed shows at establishments licensed by the authority.
The ruling comes in a lawsuit filed in August by Buffalo Music Hall of Fame guitarist Michael Hund, who said the pandemic-related rule has kept him from earning a living.
The authority put in place rules allowing "only incidental music," meaning music should be incidental to the dining experience and not the draw itself. The state has banned live music events since March, a policy it says protects New Yorkers during the pandemic.  
But the policy has drawn constitutional pushback in state and federal courts.
Sinatra noted that the authority allows trivia nights at the same establishments where it bans ticketed musical performances. 
"Ample protective measures – such as venue- and table-capacity limitations, distancing requirements, and face-covering requirements – exist that are independent of the incidental-music rule and would be unaffected by the preliminary injunction Hund seeks," Sinatra said in his ruling. "So a preliminary injunction would not harm the public interest in mitigating Covid-19 spread.
"The incidental-music rule prohibits one kind of live music and permits another," Sinatra said in his initial order in the case. "This distinction is arbitrary."
In September, in a case brought by Sportsmen's Tavern, State Supreme Court Justice Frank Sedita III called the rule an unconstitutional abridgment of free speech and also prohibited the State Liquor Authority from enforcing it. The authority filed an appeal. The Appellate Division has not ruled yet on whether the authority's appeal means Sedita's injunction is automatically stayed.
Courts across New York State and the nation have generally supported pandemic-related executive orders and policies, if they're backed by expert, scientific advice. In Buffalo last month, U.S. District Judge William M. Skretny dismissed a lawsuit brought by nine Buffalo-area businesses challenging Cuomo's executive orders halting or limiting activity at their establishments. Skretny called it the state's role to determine and implement, with wide latitude, the emergency measures it deems reasonably necessary for protecting the public against the disease. 
Sinatra's ruling comes amid rising Covid-19 cases in Western New York, and Gov. Andrew Cuomo has designated much of Erie County as a precautionary "yellow zone," which imposes restrictions as part of the state's microcluster program to stamp out Covid hot spots and prevent a second wave in New York. 
Hund said he liked Sinatra's ruling, but added musicians and others face challenges – beyond clubs that remain closed – as more Covid-related orders are put in place, such as bars being required to close at 10 p.m.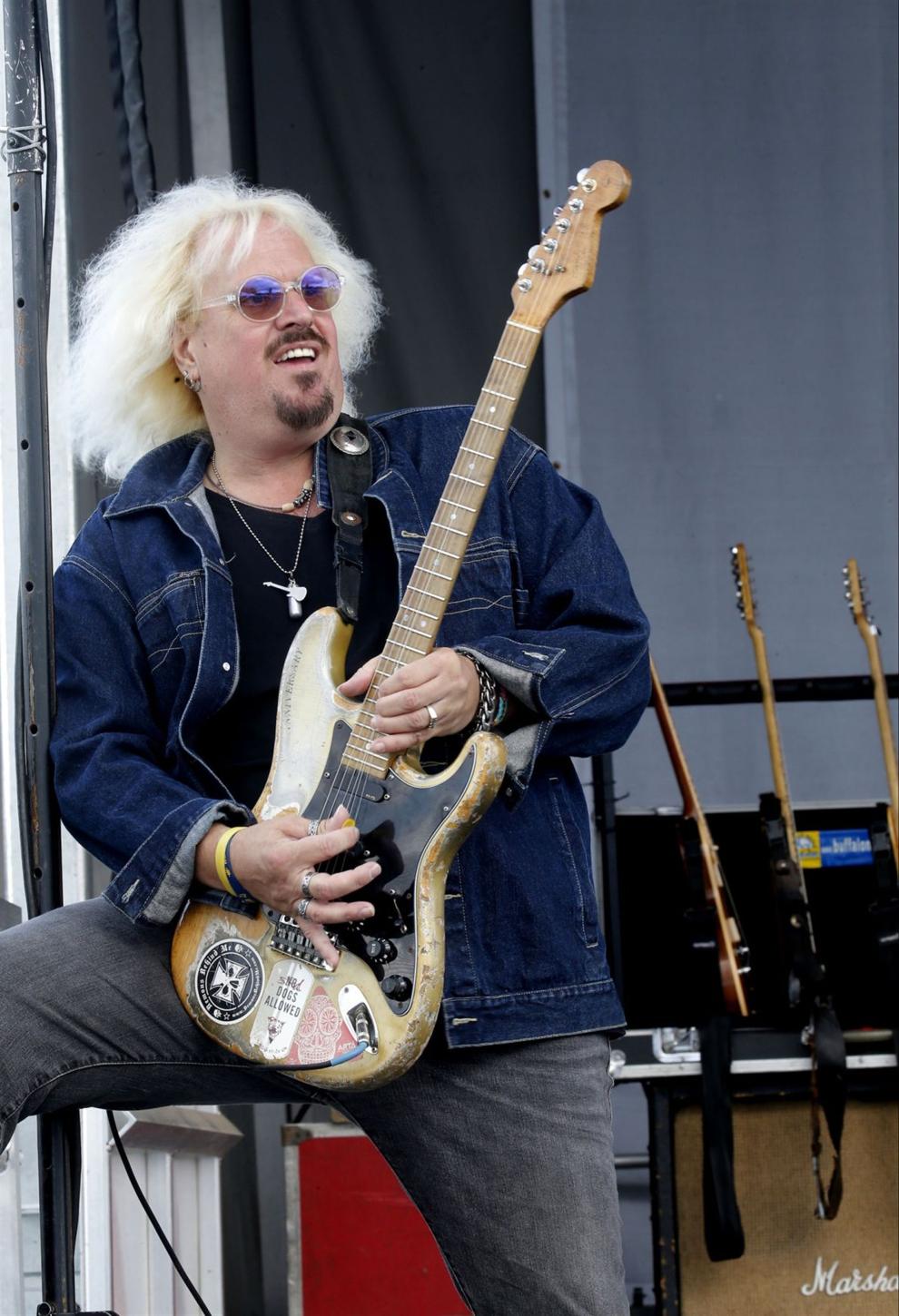 "It's tough right now," Hund said. "Who knows what's going to happen with all this Covid going on. People's safety is more important. I understand the whole thing. But people still have to live.
"We're living in a very crazy time right now," he said. "The most important thing is your family and keeping everyone safe."
But the ruling is one step in making sure the executive orders signed by the governor are constitutional, Hund said.
The State Liquor Authority has maintained there is an inherent difference between live incidental music performances – which are an ancillary attraction, are stationary and can easily ensure 12 feet of distance from customers – and performances like musical performances and exotic dancing, which as main attractions are often more active, not stationary, and in closer proximity to patrons.
As for Sinatra's ruling, "the SLA is considering all options, including an immediate appeal and stay," according to a statement from the authority. "The U.S. Supreme Court and federal judges across the country have held that the law provides governors wide latitude to respond to public health emergencies, and we are confident the Second Circuit will agree. As a federal judge in New York has already ruled, this rule is constitutional because it is based on expert scientific and medical advice -- and it is unconscionable that businesses would attempt to undermine proven public health rules as cases increase across the country and throughout New York."
In addition to granting the preliminary injunction, Sinatra made other rulings in Hund's lawsuit, including:
• Dismissing all claims against Cuomo but not against Vincent G. Bradley, chairman of the State Liquor Authority.
• Dismissing Hund's takings, procedural due process and equal protection claims.
• Allowing Hund's First Amendment claim to stand.