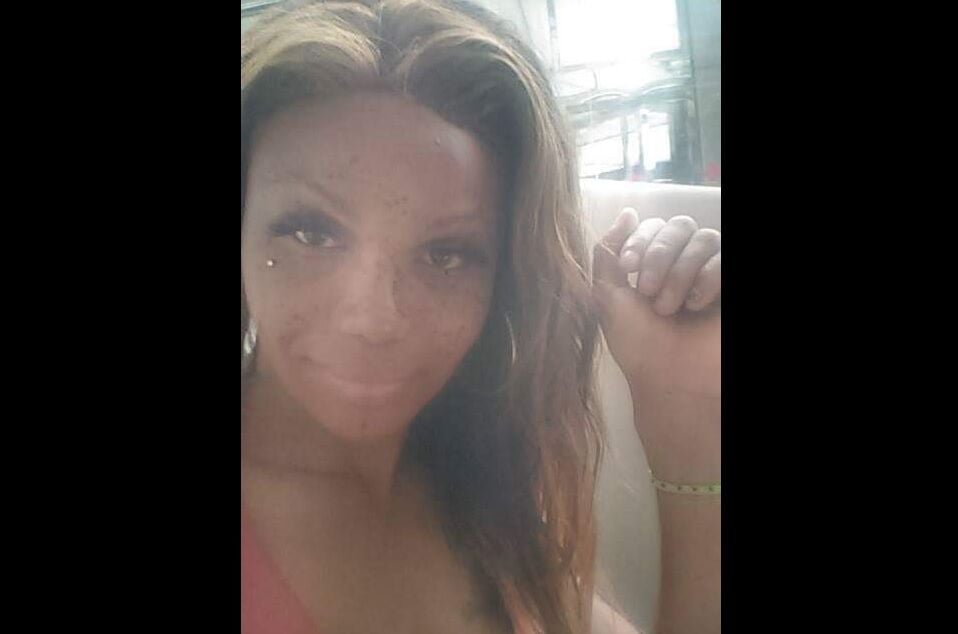 The first person to wish Arnester Vanoy a happy birthday every year usually was her daughter.
When the calendar hit Oct. 28, Tonya Harvey would sing "Happy Birthday" to her mother from the other end of the phone line. Whether live or on voicemail, Vanoy always listened to the entire rendition.
On her 54th birthday a little more than a week ago, for the first time in many years, that call never came.
Harvey was killed in February, a little more than a week after she turned 35. She was shot on Shepard Street, a dead-end street off Broadway and just two blocks from Bailey Avenue. Her death remains unsolved.
Harvey's life, before ending when she was shot six times late on a winter afternoon, had been far from easy.
Harvey, who battled drugs and was involved in sex work, was transgender. Her death led some to suggest that being transgender was what motivated her killer, but prosecutors now say that does not appear to be the case.
Transgender people are victims of physical and sexual violence at a disproportionate rate compared to the overall population, according to the National Center for Transgender Equality, a social justice advocacy group based in Washington, D.C. It says more than one in every four transgender individuals has been the victim of a bias-driven assault.
Transgender women and transgender people of color become crime victims at an even greater rate, according to the center.
After Harvey's death, Pride Center of Western New York Executive Director Damian Mordecai said in a statement, "There is a very real epidemic of violence targeting the transgender community, particularly those who live at the intersection of transphobia, racism and misogyny."
Kait Munro, a spokeswoman for Flynn's office, said last week that Harvey's killing does not appear to have been a hate crime.
Citing a continuing investigation, Munro declined to comment further about a possible motive. A determination about whether the homicide was a hate crime could potentially change if new information arises, she said. The Buffalo Police Department was asked to comment for this story last week but did not provide one.
During a recent interview, Vanoy switched back and forth between male and female gender pronouns when referring to Tonya, who was named Mark at birth and completed her transition around age 21 or 22.
When asked whether she thought her daughter's killing was a hate crime, Vanoy – who called Tonya by the nickname "Boo" – said she believes anyone who kills someone in a manner like that is driven by hate.
"They sure didn't love him," said Vanoy of her daughter's killer or killers.
Buffalo police have said little about the case, one of 50 homicides in the city this year through the end of October. Harvey, who was known to friends as "Kita," was remembered during a gathering in Niagara Square in late February.
On the street, many knew Harvey as "Freckles."
Harvey's mother said her daughter became involved in the sex trade. She also used drugs.
Her mom wouldn't let Harvey live with her because of her drug use, she said. But she was trying to help her.
On her way home from work – Vanoy is a nursing assistant at Wende Correctional Facility in Alden – she would sometimes go searching the streets of Buffalo for her daughter. Her search would often take her to abandoned houses, she said.
When Harvey was a child, the family lived in the Ferry-Grider Homes. Some in the neighborhood would call Harvey names and regularly use a homophobic slur, he mother said.
Vanoy said she didn't want to believe her child may have been having a struggle with gender identity. She admits that, at first, she was not accepting of her child. Much of the reason she had difficulty was because of her religious beliefs and upbringing, she said.
When Harvey went through her transition, "that wasn't easy," Vanoy said.
After some time apart when Harvey was in her early 20s, Vanoy said a family friend set up a dinner at Applebee's where mother and daughter could sit down and talk.
"I got all dressed up to meet my daughter and we became friends from that moment on," Vanoy said.
In recent years, Harvey had talked about sharing her story as a public speaker. She also did some writing, which Vanoy said she plans to publish in the future.
Even when Harvey was living on the streets and she didn't have much, she still found a way to help buy a cellphone for the child of a cousin. Harvey also paid someone's electric bill at one point, Vanoy said.
Harvey grew up in Buffalo and attended Lafayette High School. For a short time, she lived outside Atlanta. She remained a strong, faithful Christian throughout her life, according to her mother.
Harvey told her mom about instances in which she was the victim of a crime.
One happened in New York City, when Harvey and a man went to an apartment. The man asked Harvey if they were alone, then tied her up and put a gun to her head, Vanoy said.
Her daughter also was robbed by people she knew near a hotel along Niagara Falls Boulevard.
Harvey was too trusting of others, her mother said. That even extended back to a time when Harvey was 7 or 8 and there was an attack by some neighborhood kids. Harvey got pushed onto cement and suffered a head injury, but didn't tell Vanoy about it until years later.
Though someone pulled the trigger and ended her daughter's life, Harvey's addiction is what led to her demise, according to her mother.
"Ultimately, drugs killed Boo," Vanoy said.
Crime Stoppers Buffalo and the Buffalo Police Department last month offered a $4,000 reward for information about Harvey's killer or killers. They ask anyone who has information to submit a tip by calling 867-6161 or through the Crime Stoppers mobile app, which can be found by searching "Buffalo Tips."