During the next 10 weeks, The Buffalo News will tell the stories of some of Western New York's veterans who served our country in the armed services in World War II and beyond.
Army veteran Paul Woods barely escaped injury when his truck was blown up while he was delivering ammunition to the front lines in Australia during World War II.
He also was one of the troops deployed from a landing craft in an amphibious invasion of the Philippines. The soldiers were under fire for three days and three nights as they waited for the tide to subside before they could reach the beach.
Woods earned three Bronze Stars and a Philippine Liberation Medal for his military service in the Pacific Theater. But those accomplishments still were not enough for the Black veteran to secure a seat on a bus headed to his home state of Alabama after the war.
"I remember it like it was yesterday," said Woods, 98.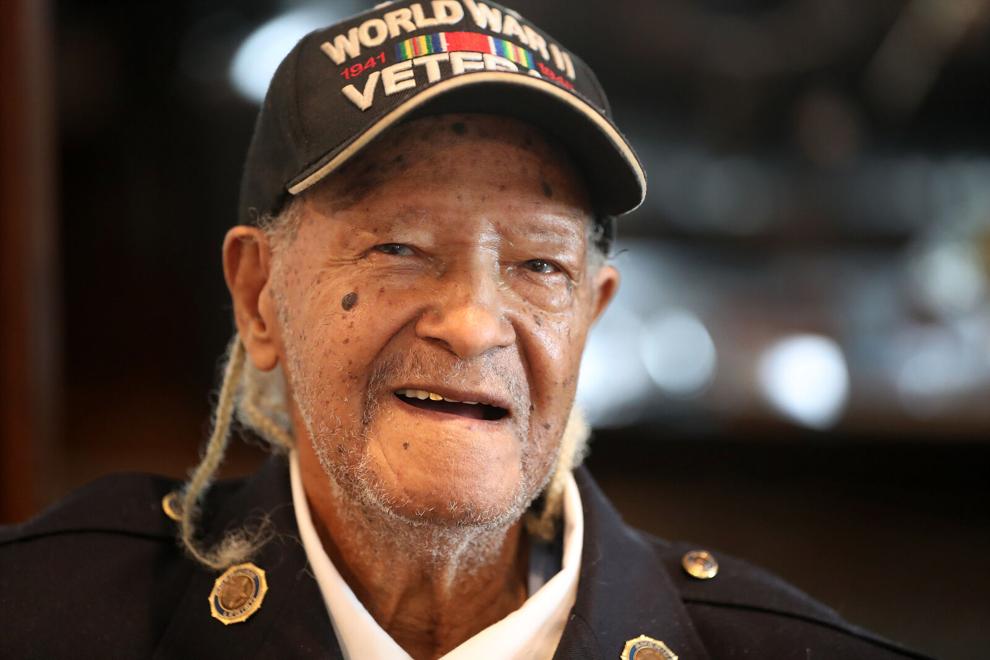 "The bus was loaded. I had my uniform and all my medals on and was going to get on the bus, and the ole bus driver said, 'No, you can't get on the bus,' " Woods said.
A white lady offered to give up her seat, but the driver prohibited it, and Woods had to get off the bus.
"It was a segregated country when it came to Blacks. Joe Louis was the heavyweight boxing champion of the world, and he couldn't eat in a white restaurant," he said.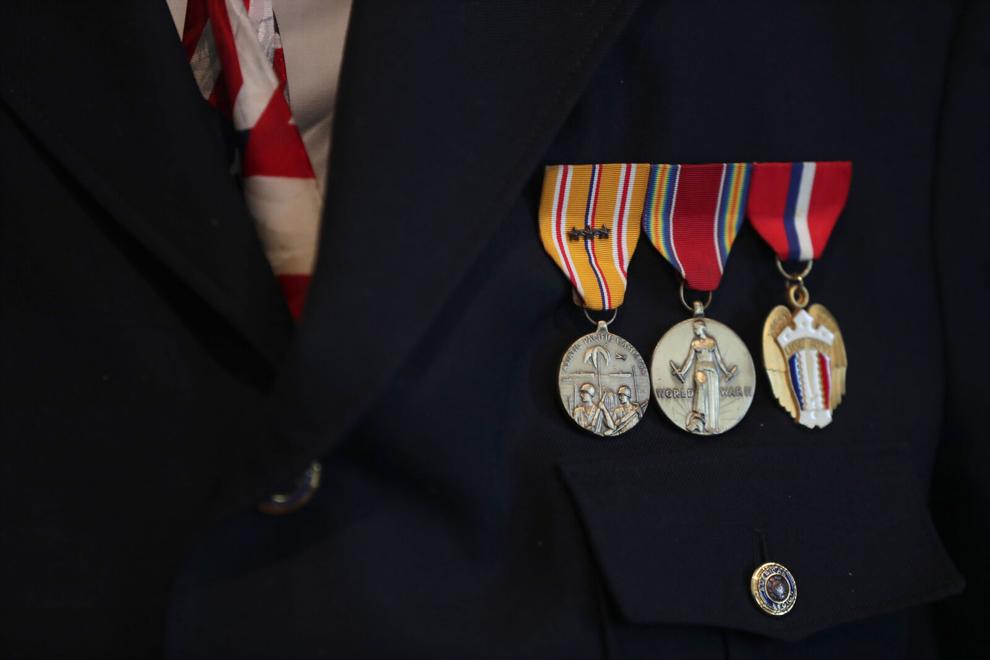 But triumph clouded by hardship was already familiar to Woods.
Born in 1923 in Bazemore, Ala., he recalled having to walk 10 miles to get an education in a one-room schoolhouse.
His father died when Woods was only seven. He and his 13 siblings and half-siblings were split up at his father's gravesite and raised by various relatives. Woods went to live with a wealthy uncle, who had owned a Model T Ford when most African Americans didn't even own a horse.
Still, they could not get gasoline at filling stations that posted signs like, "Gas only for white people," he said. 
In 1941 at age 17, Woods joined a segregated U.S. Army and served for four years, discovering that war itself does not discriminate.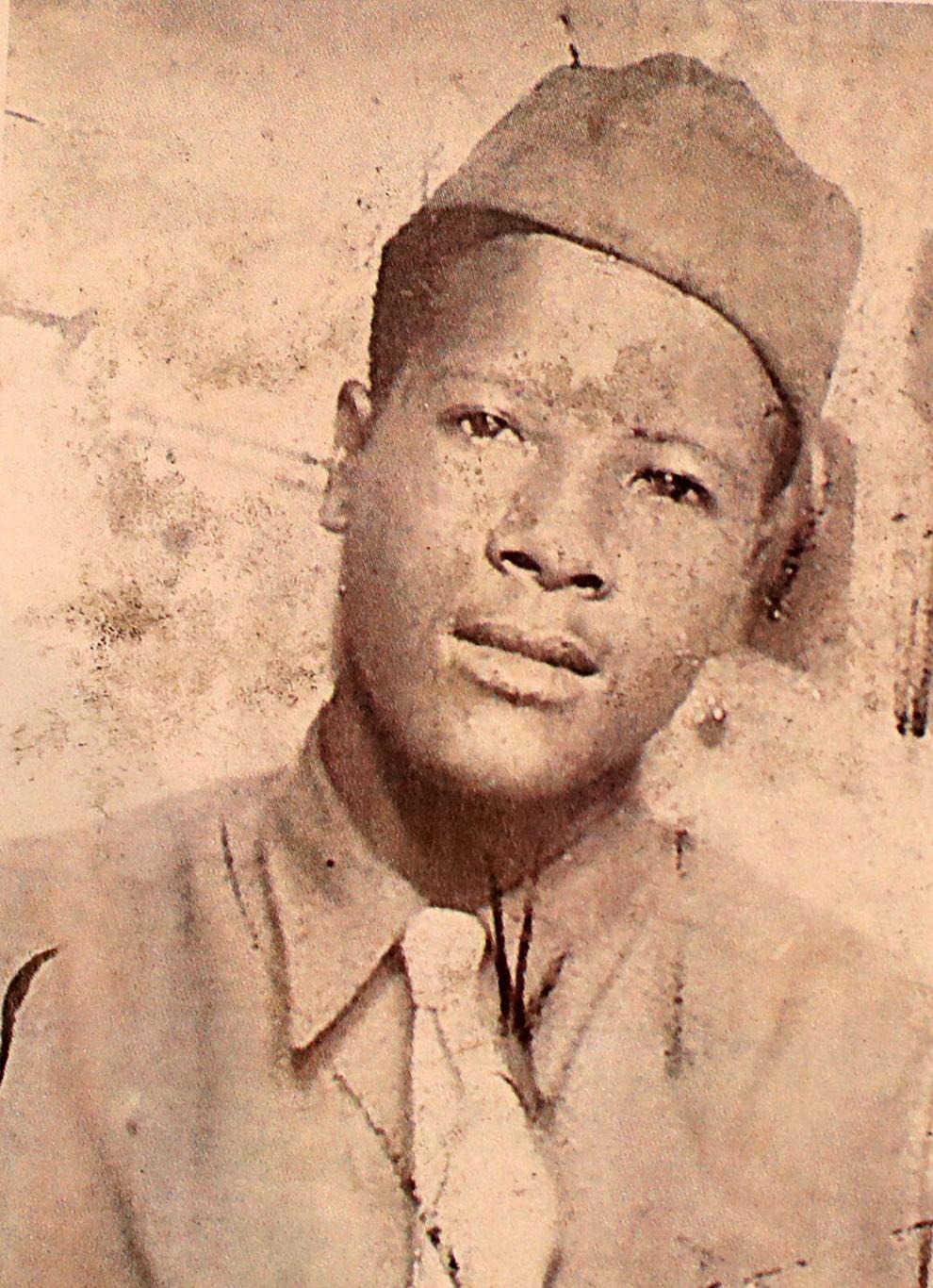 "Everyone was brothers on the battlefield at all times," Woods said. "A bullet knows no rank, no color, no status. It doesn't care how rich you are or how poor you are. It doesn't know you."
Woods and his wife, Mary, moved to Buffalo in 1953 with their three young children.
A year later, he started working at Bethlehem Steel as a chipper, cleaning the steel to roll it. To feed his growing family – which eventually included 15 children – he worked two, sometimes three, shifts daily for 31 years until the plant closed.
"We were never on welfare," he said proudly. "I always taught my children charity begins at home."
Along the way, the family built a home from the ground up on five acres in Angola in 1966. They were the first Black family in the neighborhood, said daughter Paulette Woods, a Buffalo School Board member.
"The neighbors asked us if we were there to start a race riot," she recalled. 
All of Woods' children went to college. He has 28 grandchildren and 18 great-grandchildren. He and his wife also were licensed foster care providers through Randolph Child and Adolescent Services, and in 1997 were honored as Foster Parents of the Year. 
In a February ceremony, Mayor Byron W. Brown and Rep. Brian Higgins honored Woods, the World War II coordinator for Jesse Clipper American Legion Post No. 430, with a flag and proclamations. 
He was transported by Honor Flight to Washington, D.C., in April 2012 to see the World War II Memorial, where he met retired Sen. Bob Dole, another World War II hero.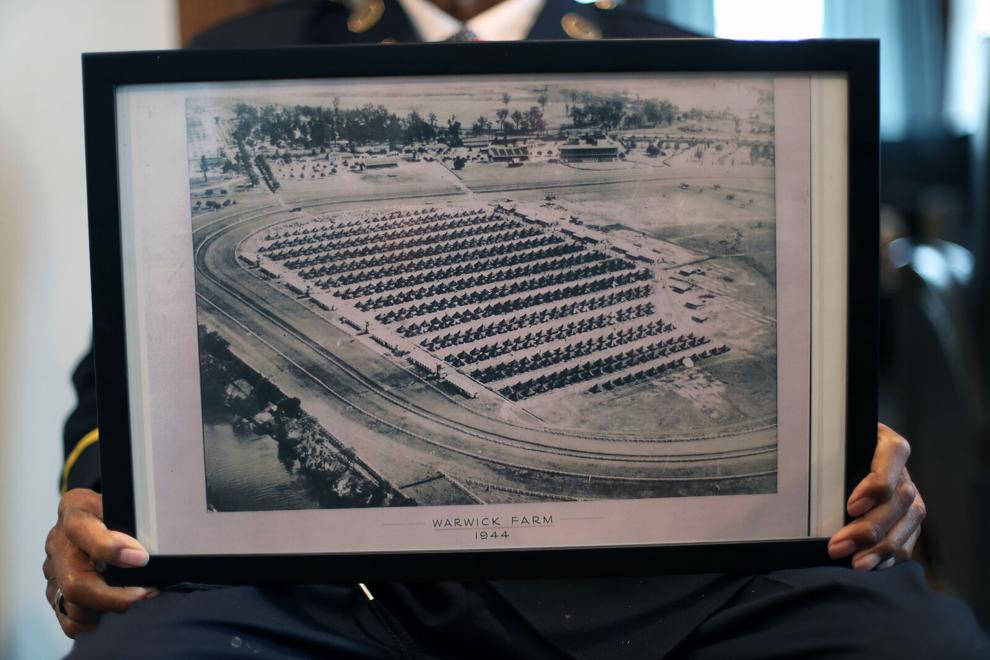 And when Woods returned to Australia four years ago, it was a very different experience compared to his previous time there.
Back in 1942, he and thousands of Black soldiers were relegated to living in tents set up in the middle of a racetrack for horses. The white soldiers stayed in barracks, Woods said.
In December 2017, he went back to the Warwick Farm Racecourse once more and was presented with a picture of the tents the Black servicemen stayed in at the racetrack. He also met with the U.S. consul general in Sydney.
Woods said he's glad to be in the land of the living, given what he's gone through in war abroad and in dealing with racism at home.
"It was worth it," he said. "After all this segregation stuff I went through, I'd rather be here in America than anywhere else."