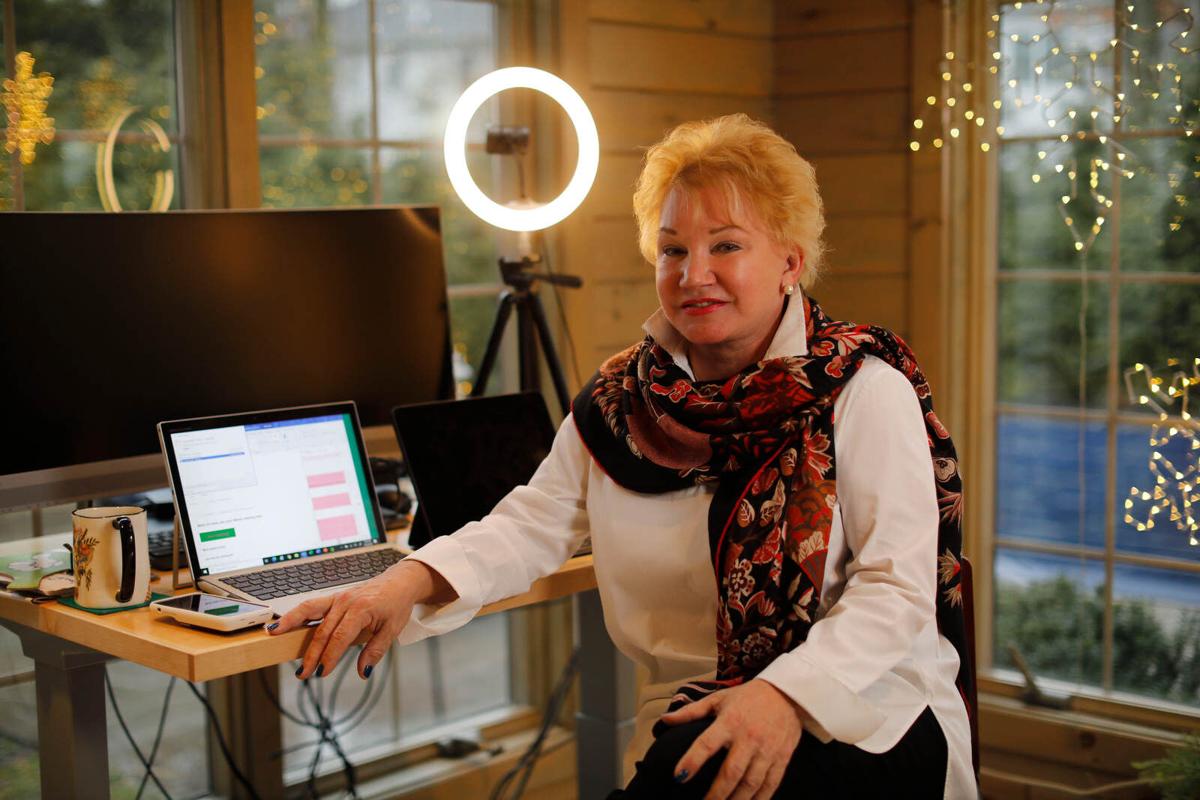 Michele D. Trolli looks forward to the day when M&T Bank's "tech hub" finally comes alive inside Seneca One tower.
"I wish the entire community could see how awesome and distinctive Seneca One looks right now, from the shared spaces that [owner] Douglas [Jemal] has imagined and delivered, to our space," said Trolli, the bank's chief technology and operations officer.
"It really is going to be a cool place, and because of that, I think it is going to really attract top talent," she said.
The Covid-19 pandemic delayed M&T's plans to move into the tech hub last year. But Trolli said the tech hub remains integral to the bank, and that M&T's tech development has still rolled on in other ways.
In leading technology operations at M&T, Trolli is coming off an eventful year:
• American Banker named her one of the "most powerful women in banking to watch," the second time it gave her that recognition.
• She oversaw the rapid transition of thousands of M&T employees into working from home.
• M&T customers flocked to the bank's digital and online services like never before.
• The bank has kept hiring for technology jobs.
Trolli sees technology touching every corner of the bank, from serving customers to the way employees do their jobs. As a member of the M&T's management group, which sets the bank's direction, she has an influential role.
But 2020 unleashed new challenges. Last March, in response to the pandemic, M&T quickly moved about 12,000 employees into work-from-home setups, involving about 90% of the nonbranch workforce across all of its territories. It was a massive undertaking for a company where, pre-pandemic, only 4% of nonbranch employees had those type of work arrangements.
"The technology team did just a phenomenal job getting them the equipment that was needed and repurposing some equipment that we had," she said. Trolli credits Mike Wisler, the chief information officer, and the bank's tech team with making upgrades to M&T's network in recent years, making possible the shift to working from home on a large scale so quickly.
Most of M&T's nonbranch employees will keep working from home until at least April 5.
"I think most of them are very comfortable, feel they have what they need from their managers, they have the tech that they need," Trolli said. "They're settling in, to the point that I think that many of them are going to want to continue in a work-from-home environment of sorts, and we've got to now work through that challenge, because I don't think M&T is a completely work-from-home bank. That's a piece of work that we've got underway, to establish what our belief system is."
M&T isn't rushing to bring its people back to offices, citing employee safety. But Trolli sees value in eventually bringing people back together.
"I think one of the reasons that we at M&T have done so well over these last eight months is because we have been living off an annuity, one that we acquired by being together and by knowing each other so well," she said. "And that annuity at some point that runs out. We believe that being together is what creates that collaborative atmosphere in the workforce and that's part of our DNA that we've been so proud of."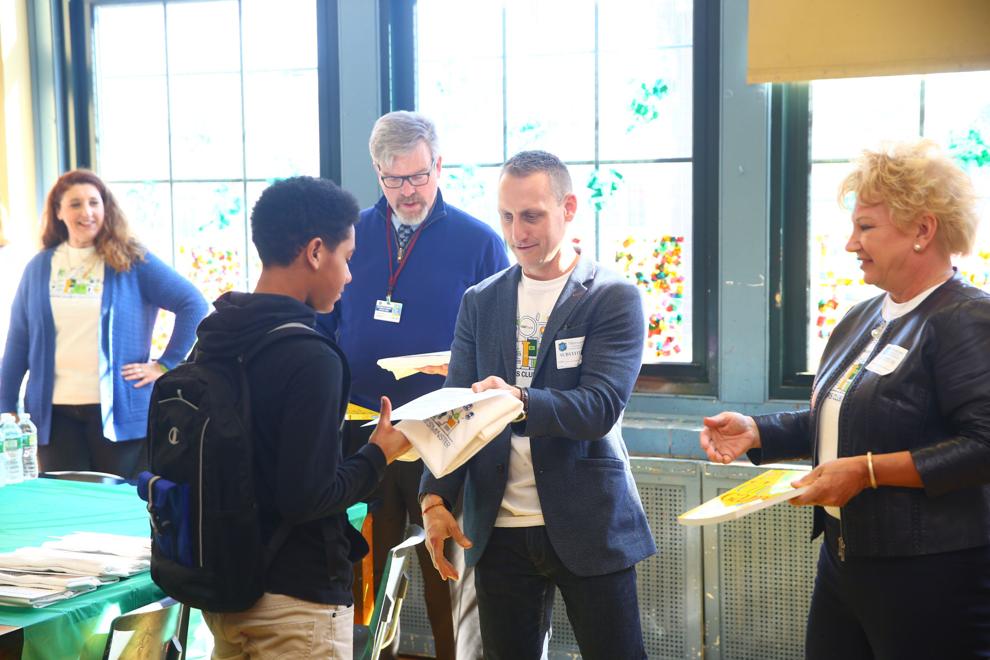 After over 15 years with the bank, Trolli speaks as a veteran M&T leader, with experience in different operations. She says Buffalo "is the place," after living in other cities, and is active in community roles outside of the bank. She's proud of the progress M&T has made in technology, but is equally interested in issues like promoting diversity and women in the workplace.
Trolli never expected to wind up up in Buffalo. Early on, the Cleveland native wasn't even focused on a career in banking, but had a love for computers and coding. While working at GE Lighting, she interviewed for a job at Society Bank, a forerunner of KeyBank. The interviewer made a point about tech in banking versus manufacturing that stuck with her.
"You're not making light bulbs, you're dealing with people's money," the interviewer told her. "If you want to be where technology matters more than anywhere else, it's in a financial institution."
Trolli went on to work for the bank, and later for Franklin Resources, an investment management firm based in San Francisco. She needed to be talked into taking that job and moving to the West Coast. It turned out to be a rewarding decision.
"They operated in 60 countries around the world, and my life had been very Cleveland-centric," she said. "It was an opportunity to do something that I had never expected that I would do."
The job involved lots of travel, and she met with managers in different countries, as Franklin sought to unite its tech infrastructure on a single platform. Along the way, Trolli put to work her skills in building trust and confidence with the people she worked with.
When a recruiter for M&T called in 2004, Trolli was again hesitant to make a move. But the recruiter was persistent, Trolli agreed to come for an interview, and she was won over. She moved here with her family and started at M&T in 2005, rising to her current roles after working in different operations at the bank.
"I don't feel like I'm just a tech and ops person," Trolli said. "I feel like I'm part of an enterprise leadership team and have an opportunity to make a difference across the entire enterprise."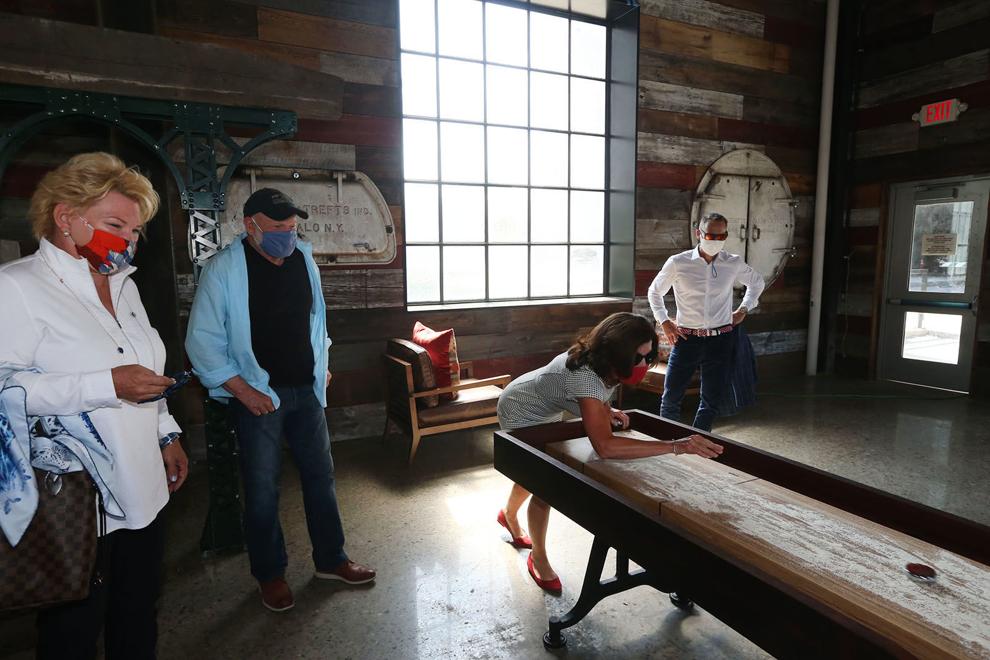 M&T in recent years has made significant upgrades to its technology. Trolli remembers going before the board of directors in 2010 with an iPad and iPhone, talking about the future of digital banking. She passed the devices around the room. One of the directors was skeptical: "Michele, you mean to tell me you think people are going to do their banking on this thing?"
In 2013, Trolli was updating the board about what M&T had implemented. "I was able to hold the iPad up at the front of the room and shake it and say, 'We've got 750,000 customers doing their business on this thing.' Needless to say, everyone laughed."
Trolli says M&T can't match a financial giant like JPMorgan Chase when it comes to spending on tech investments. But she says M&T has made headway and has learned to adapt more quickly than in the past.
"I think we are moving the needle, and one of the reasons we're moving the needle is this new, modernized development approach, where we're delivering capabilities quickly," she said. "We don't have any more two-, three-year monolithic projects where the scope changes once you get it done from the time you started."
There's a lot of community hope and interest wrapped up in the tech hub. It's a driving force behind revitalizing Buffalo's tallest building, and M&T expects to eventually have 1,500 employees working there. The bank's goal was to create a place where the entire region's tech workforce grows. Other tech companies are moving in as tenants.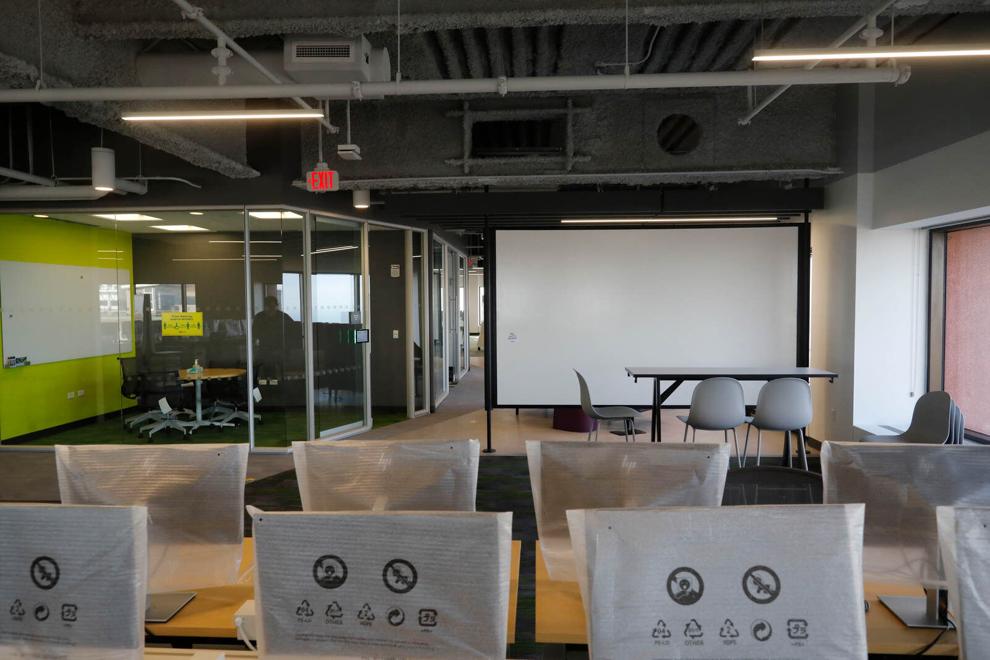 Trolli is proud of all that, too, but she says M&T's tech development isn't on pause until the tech hub comes alive. The bank has kept filling tech jobs, introduced a Technology Development Program to train new hires, and has debuted the Tech Academy, to promote training and retention.
"We'll see M&T tech engineers brushing up their skills, to stay current," she said. "You'll see M&T employees who are not technology [workers] that might be looking to reinvent themselves and try out a coding course. Other corporations will be sending folks, as well, and then we certainly hope to make it available to those in the community who would otherwise not have that opportunity."
And the tech hub awaits. With its open floor plan, Trolli said the new offices are well suited for the times.
"We'll be able to make modifications," she said. "As the return does occur, we have a lot of opportunities and a lot of leverage and a lot of options to bring people back in a very slow, measured way when the time is right."