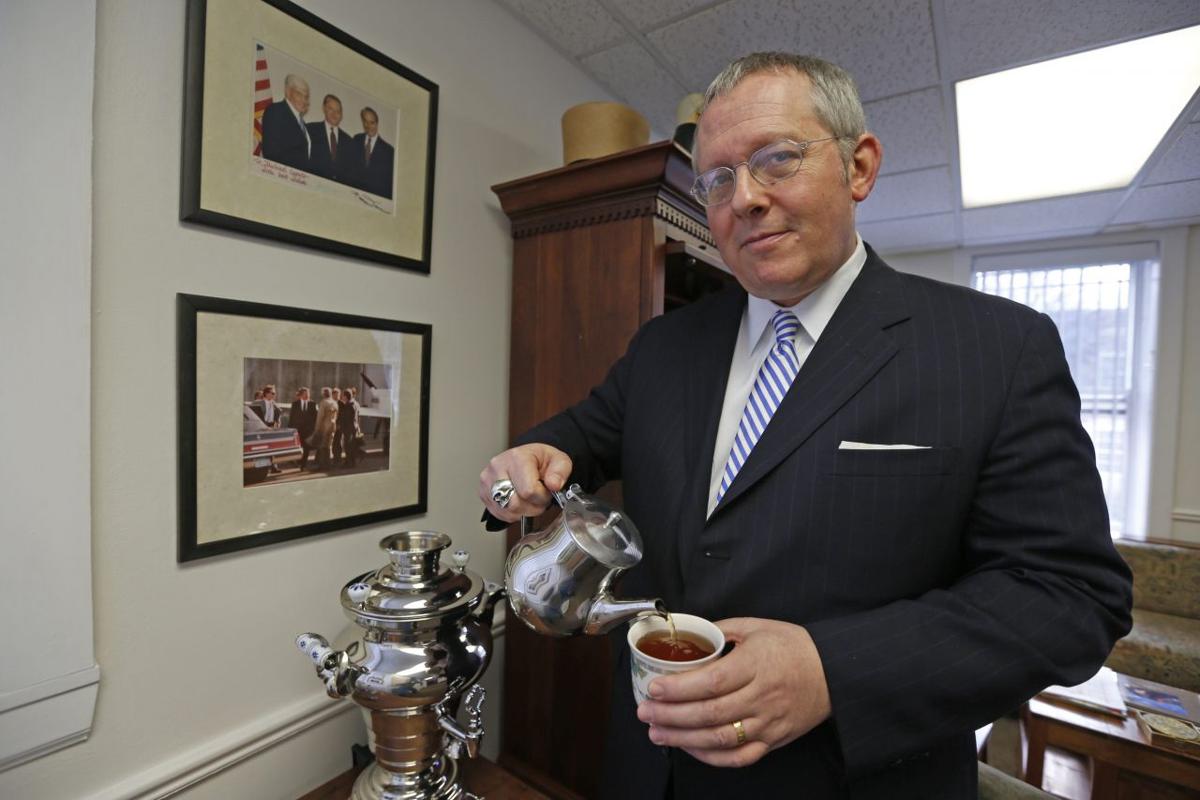 Almost four years ago, Michael R. Caputo was fired from presidential candidate Donald Trump's campaign team following a spate of internal staff bickering.
But today the East Aurora political consultant with close ties to much of President Trump's inner circle officially joins that inner circle with his appointment as assistant secretary for public affairs in the Department of Health and Human Services. The post essentially serves as spokesman for the secretary and administration at a time when the department is playing a key role in the battle against the Covid-19 pandemic.
First reported by Politico Wednesday evening, the Washington-based website said the appointment appears to reflect Trump's dissatisfaction with HHS Secretary Alex Azar, portrayed in recent news stories as expressing serious fears about the coronavirus dangers as early as January. In recent tweets, Trump has denied being aware of Azar's concerns.
"White House officials believe that Azar has been shaping favorable coverage of his handling of the Covid-19 outbreak and trying to shift blame for the administration's mishandled response, said two officials with knowledge of the situation," Politico reported.
Stefan I. Mychajliw Jr., a Republican candidate in the 27th Congressional District and the Erie County comptroller, said early Thursday that Caputo would not be speaking to the press and that he had been designated as spokesman. He issued a statement on his campaign letterhead.
"I've worked side by side with Michael on many campaigns, including President Trump's victorious election in 2016. He is one of the best communications specialists in the country," Mychajliw said.
"We need measured leadership in Washington to help clearly communicate the hard work President Trump is putting in flattening the Coronavirus curve and getting our economy back on track," he added. "Michael will be a strong asset for the President in delivering that message."
Mychajliw also portrayed Caputo as reflecting the president's economic concerns as millions of people file for unemployment claims in the face of the virus and a national retreat from normal routines.
"He's as worried as all of us are about the pandemic, but he's been deeply affected by what he saw in East Aurora: local businesses closed, shopkeepers concerned for their survival, so many neighbors out of work," Mychajliw said. "He called it a ghost town; it really spooked him."
For more than a decade, Caputo has loomed large in GOP circles in New York and around the nation. He has been a close associate for many years of political consultant Roger Stone, who was recently convicted of seven felonies stemming from the investigation of former special counsel Robert Mueller. Indeed, Caputo led a national fundraising campaign for the man he considers his "mentor."
Caputo managed Buffalo real estate developer Carl P. Paladino's unsuccessful Republican campaign for governor in 2010, has worked with several local Republicans such as Assemblyman David J. DiPietro, and emerged as a top Trump lieutenant during the Manhattan businessman's New York primary campaign in 2016.
He appeared destined for a prominent place in any Trump administration when he was named communications manager for the Republican National Convention in Cleveland in 2016. But just a few weeks before the convention began, he was fired for mocking the firing of campaign manager Corey Lewandowski.
"Ding Dong the witch is dead," he tweeted, complete with a "Wizard of Oz" image.
Still, Caputo has remained close to Trump and has even visited him in the Oval Office. Recently he is best known as a Stone defender and author of a book titled "The Ukraine Hoax," which described an alleged conspiracy leading to Trump's impeachment.