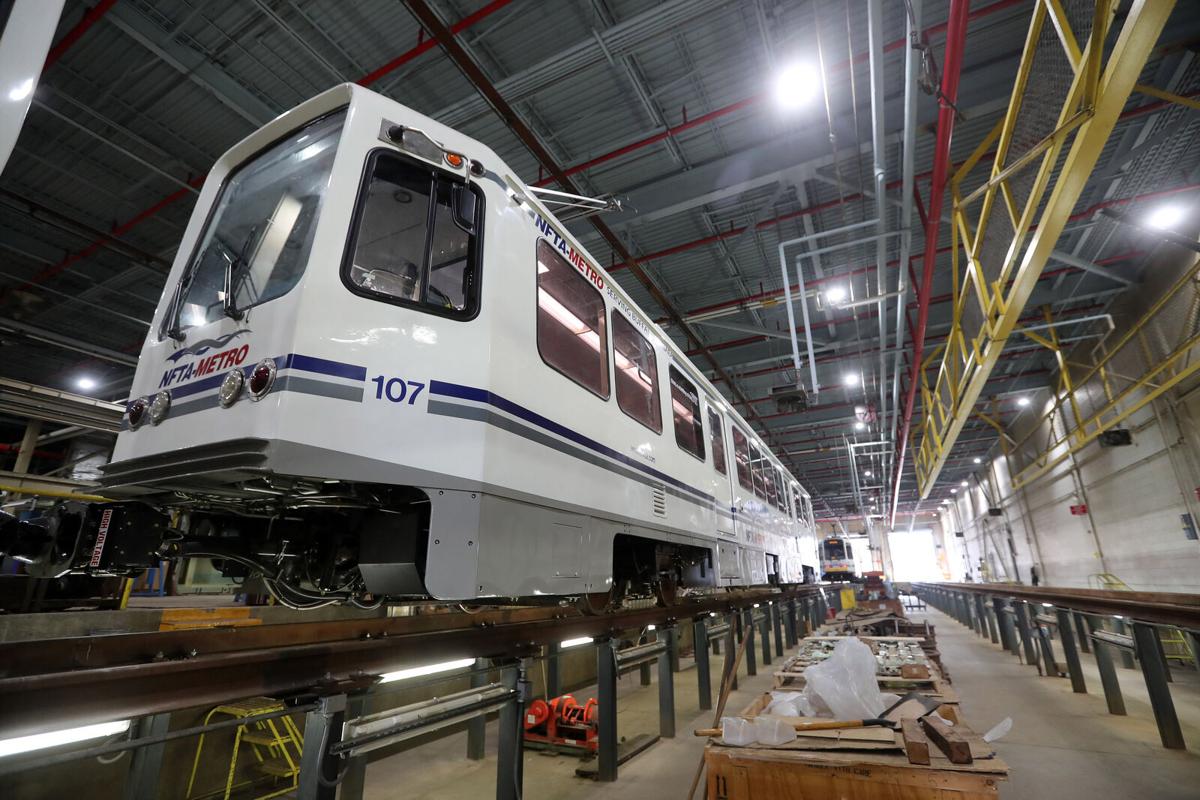 Car 107 sits inside the Metro Rail Yard and Shops complex, undergoing final tests before its scheduled return to the Buffalo subway about two months from now.
As part of the Niagara Frontier Transportation Authority's $45 million program to rehabilitate its aging fleet, 107 will soon join its 26 mates roaming on and below Main Street. It is the last car to return from a rebuilding plant in Dansville, where it was torn down to its original 1984 shell. Technicians then made it practically new, installing new control consoles, interior walls, lighting, floors, doors and windows – and literally miles of wiring. It even has a "new car smell."
They fastened down new seating, poles, electronic signage and audio systems. They added new wheels, rebuilt gearboxes and overhauled traction motors, not to mention new pantographs to connect with overhead catenaries, new brakes and air compression systems. And thankfully, say NFTA employees, that 1980s "earth tones" paint scheme is replaced, too. 
But it has been a long time coming. Contractor bankruptcies, production disputes, scarcity of parts and even the Covid-19 pandemic have all combined to result in delay after delay. A program that was rescheduled to wind up in 2015 is only now approaching completion.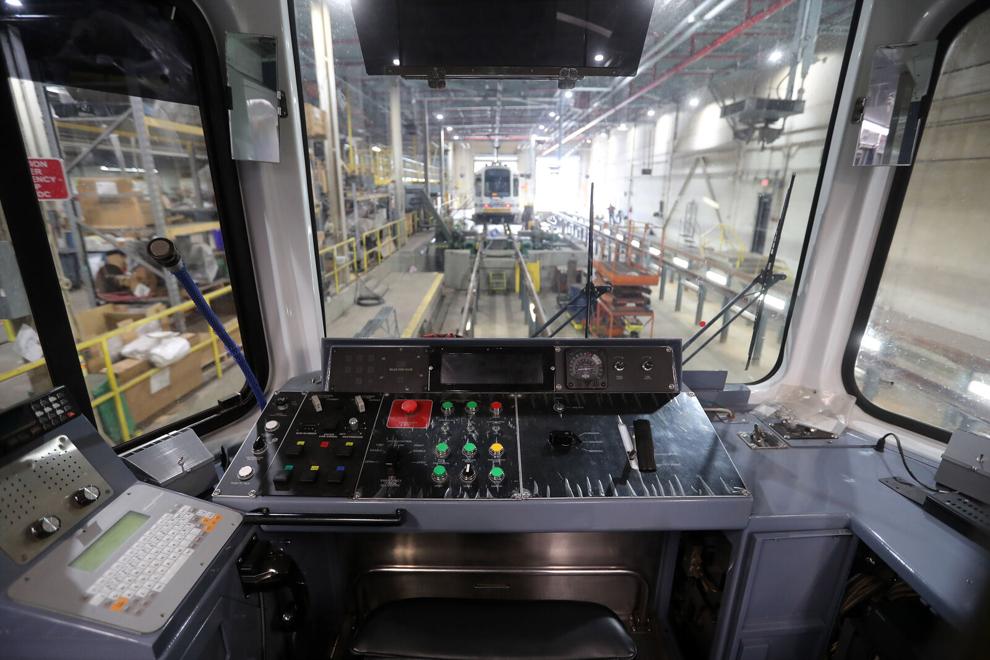 NFTA Executive Director Kimberley A. Minkel acknowledges the host of problems, most beyond the authority's control, that plagued the project from its conception back in 2004. The first batch of cars scheduled for rehab were shipped to Glenville in Schenectady County, only to have the Super Steel locomotive assembly plant there fall into bankruptcy. Uncompleted, they were sent off to facilities in Hornell, where a series of contractors and subcontractors encountered even more delays over production disputes and ownership changes.
The latest venue for the work was Dansville at the former Foster-Wheeler plant.
"Several years back, we could have kept to the schedule, but it would have increased the costs," she said. "I absolutely did not want to impact quality, and given our financial challenges, couldn't increase the cost of the program. As a result, the schedule flipped."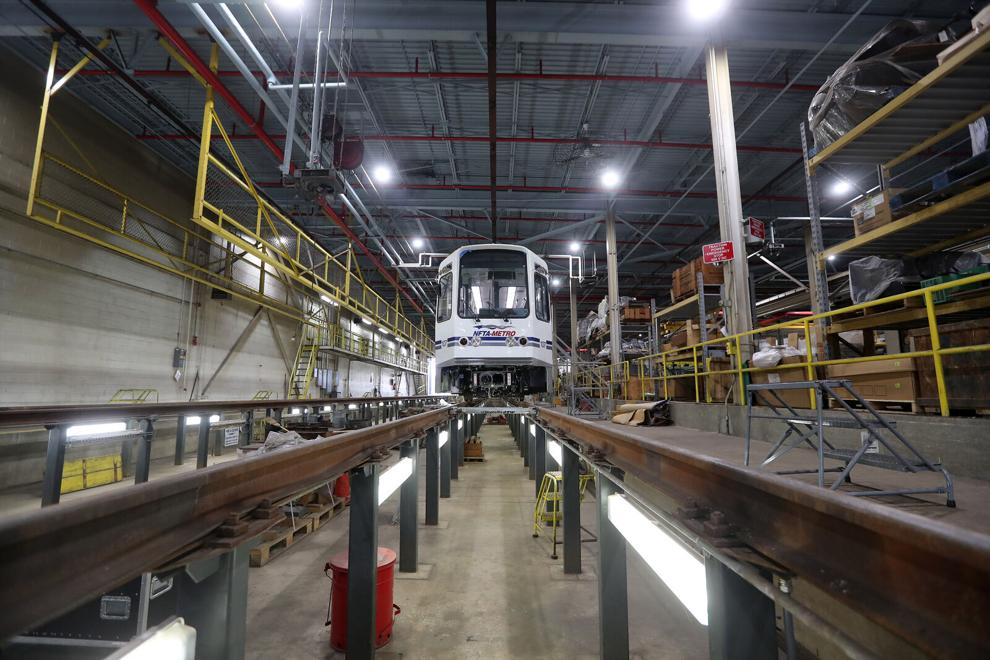 For over a decade, The Buffalo News reported on the latest glitch to delay completion. The most outspoken critic seemed to be Shawn D. Hogan, then mayor of Hornell. As his Southern Tier city transformed its former Erie Railroad shops into a rail and transit industry mecca, a startup company inheriting the NFTA project – Gray Manufacturing Industries – was forced to lay off about half its small workforce because of the delays. Hogan, who was Hornell's mayor for 32 years and now works for the Hornell Industrial Development Agency, still calls the situation a "travesty."
"Any time you lose jobs in a community it's tough," Hogan said last week, "and it was very tough at that juncture. I don't want to point fingers at the NFTA, but obviously someone along the line dropped the ball. It was a disservice to the ridership and it affected this community, too."
He added he takes no pride in correctly predicting in 2011 it would take many years for the project to be completed.
After the project passed through Super Steel and Gray Manufacturing, and then to Italian rail giant AnsaldoBreda and now (through sale) to Hitachi Rail of Japan, Minkel says the delays have actually worked out for the better. By opting to rebuild (at about $1.6 million each) rather than order new cars (at almost $4 million each), the project proved affordable. Each refurbished vehicle is pegged for another 15 years of service, and because they returned from Hornell and Dansville at staggered intervals over nine years, they can be rotated out for maintenance at appropriate intervals and still provide enough cars for regular service.
"Although we got some cars later than anticipated, it ultimately extended the life of the rail cars," she said. "Also, we were able to build up a spare parts inventory. That will prove a benefit going forward."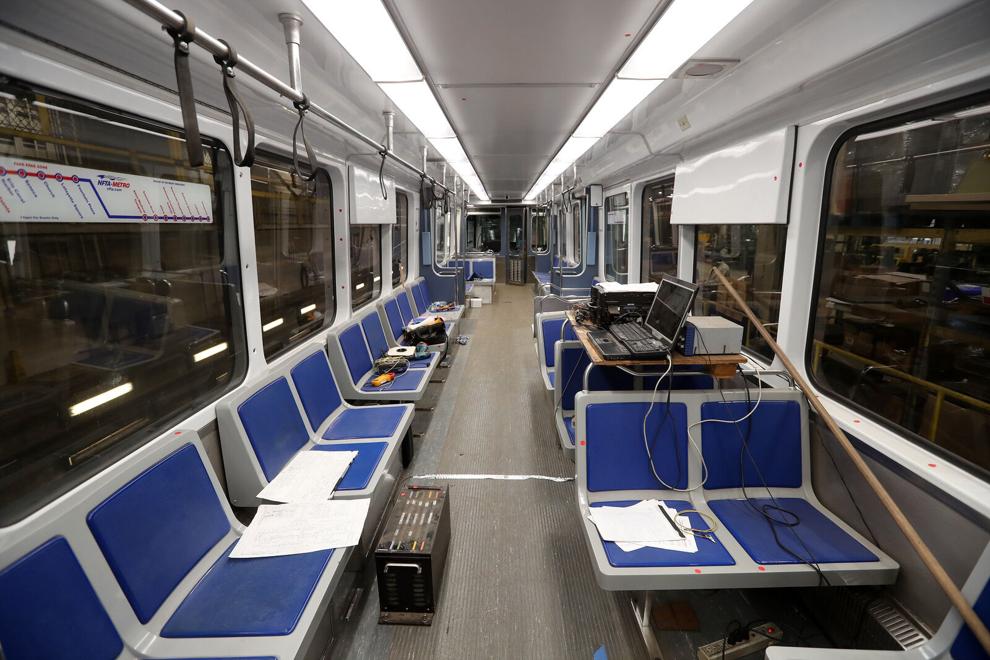 NFTA officials also note that most systems run their vehicles for only about 15 years before they are rebuilt or replaced. Metro Rail's have operated since Japan's Tokyu Car Co. delivered them at the system's inception in 1984. Because the NFTA runs a small operation compared with places like New York City, builders were reluctant to accept orders for the handful of Metro Rail cars that might have been replaced.
"Looking back, I'm really happy with the way things turned out," Minkel said. "We have beautiful, rebuilt rail cars that look brand new, and we saved a significant amount of money through the rebuild."
Back at the Yard and Shops Complex at the former Delaware, Lackawanna and Western Railroad Terminal, Walter D. Zmuda is finishing up his assignment overseeing the car rehab program. A 50-year employee who formerly directed the NFTA's transit program and is now a consultant, Zmuda is preparing Car 107 for its return to the rails. The car's interior is pulled apart, as his crews test and retest every component.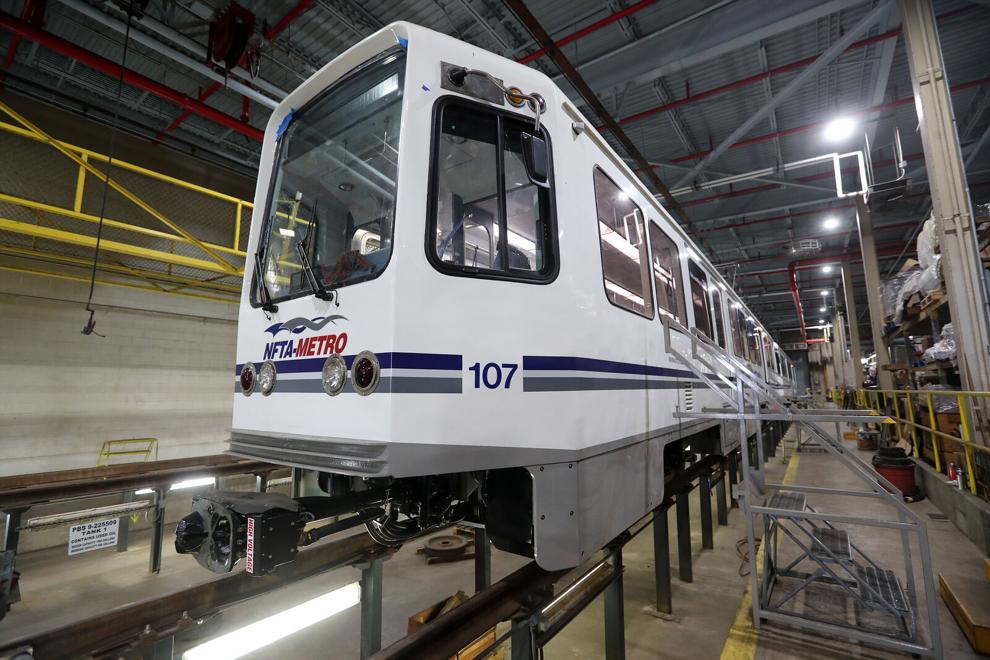 He pointed to the new electronic signs and audio systems now familiar in every car, and to passenger counters that calculate rider volume and help the NFTA's service planning. Even 107's frame is new, he said, resulting in a "like new vehicle." Now he's planning for moving tests.
"We'll be running it at about 20 mph to test the propulsion and braking; that will be in about a week," Zmuda said. "Then we go to the 'burn in' portion – 600 miles of running up and down the main line during off-service hours at night. After that, our staff will do the final preventive maintenance check, drilling into the components and sub-components of every system."
In about two months, he said, 107 will be back in revenue service and the Metro Rail fleet will return to full strength, allowing for as many as four cars at a time to be rotated out for routine maintenance. He also acknowledged the length of the rebuild project, but says it has been worth it.
"There were issues, but we worked through them," Zmuda said. "The nature of this project means it was going to take a long time."