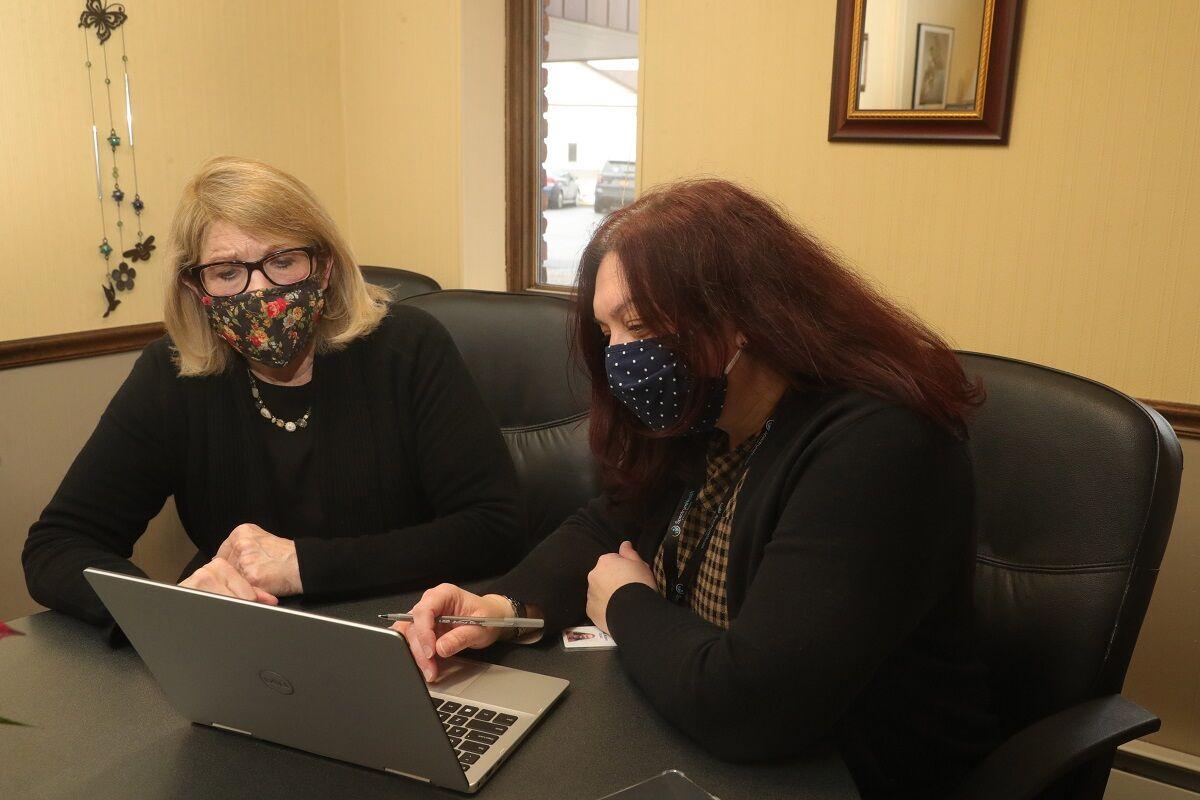 You have plenty of company if you have struggled with mental health during a coronavirus pandemic that rages into its second year.
Surveys taken every few weeks in 2019 by the federal Centers for Disease Control and Prevention show that 11% of American adults regularly reported symptoms of anxiety or depression.
A Mental Health America survey last summer of health care workers showed that 86% experienced anxiety and 82% felt emotionally spent.
"Overall, a lot more people are having a very hard time," said Cindy Voelker, associate CEO with Spectrum Health & Human Services, which offers outpatient, residential and crisis treatment for those in Western New York challenged by mental illness and addiction.
There is no shame in seeking help to cope with life any time, mental health experts say, including when the new coronavirus has infected more than 100 million people, killed more than 2 million, and sickened millions more worldwide.
Addressing stress that comes with the coronavirus pandemic can help you better adapt in such uncertain times.
The pandemic has limited human interaction, wrecked economies, and undermined education, culture and politics.
It also has stretched – but not broken – mental health care.
"I do worry about what a year and a half of chronic stress will do to our workforce," said Dr. Michael Cummings, associate medical director at Erie County Medical Center. "Working in the mental health field is stressful for all the reasons that you can imagine – what you get exposed to, burnout. But this has been exceedingly different."
Many front-line workers and those with chronic illness understood the benefit of mental health services long before the pandemic, though a growing number have availed themselves of help during the last year.
The outreach came during tenuous times when almost everyone could use more patience, coping tools and support, said Cummings, who directs behavioral health care at ECMC and is vice chair of the Department of Psychiatry in the University at Buffalo Jacobs School of Medicine and Biomedical Sciences.
"Unless it's a big deal, people put their mental health on the back burner because they have so many other things to worry about," he said.
Many essential workers have never been busier.
"Health care workers are also experiencing conditions that have been compared to a war zone, continuously witnessing the direct effects of the pandemic as it spreads throughout communities," New York State Health Foundation CEO David Sandman wrote last week in a piece called "Caring for the Front Line."
"We've been very busy – and our staff has been great," said Voelker, a registered nurse who specializes in mental health care and has worked 35 years at Spectrum Health.
The nonprofit company employs 440 in 11 locations, including a Main Street health campus with a walk-in clinic.
Nearly 90% of the staff has worked remotely during the pandemic. 
About 160 of the 6,000 people Spectrum serves have tested positive with the coronavirus. So have 40 staff members. At least two workers have lost parents to Covid-19. At least six more have extended family members and friends who got sick and died.
A quarter of the staff has spent part of the pandemic in quarantine.
Like others in health care, Spectrum Health and ECMC also have dealt with pandemic-related staff shortages and budget shortfalls.
Visits are down 9% this year in the ECMC Comprehensive Psychiatric Emergency Program (CPEP) and most behavioral health services. Cummings believes fear of contracting Covid-19 and limited social interactions help explain the drop.
Demand for some outpatient services, however, is up about 15%, he said.
The 136-bed inpatient unit remains nearly full most days, save for a couple of beds. Those who need them during the pandemic tend to be sicker. Visitation has become more restricted.
"It's hard for anyone to be in the hospital and not have the support of your loved ones," Cummings said, "particularly if you're having a psychiatric crisis, especially if it's a first crisis."
Staff tends to many inpatients who cannot grasp the importance of wearing a mask and physically distancing. They've also had to care for patients who test positive with the coronavirus in isolation rooms or small units in other parts of the hospital.
Workers marvel at the strength and perseverance of patients and loved ones, Cummings said, yet that doesn't diminish the demands and pressures they also face.
Like all front-line staff, these health care professionals fear they could bring the virus home to loved ones. Most also contend away from the job with the stress of helping to care for loved ones with health challenges, school-age children learning at home, and sometimes both.
Covid-19 has been the lot for several of those workers, too, including Cummings, 48, and in good health.
He got sick in November. He had to quarantine for three weeks, spent six days hospitalized at ECMC, and needed supplemental oxygen for a month after his stay.
"The majority of people will have a relatively benign duration of illness, so I was relatively unconcerned about getting Covid," Cummings said. "I hoped I wouldn't get it, but it ended up as a potentially life-threatening event for me."
The pandemic expanded the number of people dealing with the kind of situational anxiety and depression that can trigger a mental health crisis without meaningful preventative support.
Uncertainty and loss of control comes with a lost job and lost income, the illness or death of a loved one, of limited contact with others, or being forced to shelter at home – in the worst cases with an abusive family member or roommate.
All can cascade into feelings of unease, despair, hopelessness.
"Fear comes from the lack of certainty," Cummings said. "That's what also leads to some of this level of anxiety both in our staff and the patients we treat."
The loss of control can be internalized, Voelker said. Warning signs include unsettling changes in sleep or eating habits, trouble concentrating, and frequent headaches or gastrointestinal distress.
"It's not about you. It's about what's going on," she said. "There is a value in people being able to talk about that to someone else because you realize you're not alone in those feelings."
Some find it easier to handle stressful situations. Those most at risk for a serious case of Covid-19 – the elderly, the poor, people with other medical conditions, and those in essential jobs – also likely had more stress in their lives before the pandemic, and are more prone to mental health setbacks now, Voelker said.
Spectrum Health has supported a larger number of front-line workers, both in-house and regionwide, during the pandemic, she said.
"Especially in health care, people are used to helping people and having answers," she said, "so this is not what they're used to. We've had some providers that have said, 'I am so depressed, I don't know what to do.' We've had to say, 'OK, you need to take a break. We'll support you and be there for you.' I think it's more giving them permission in some respects and letting them know they are not alone.
"This is what happens to people when they are in traumatic situations. This is a normal response."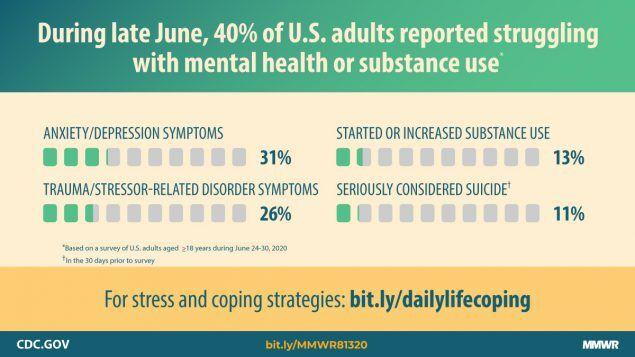 The counseling message for front-line workers – and everyone – is that it helps to talk with someone who is objective and trained to listen, empathize and console.
That includes counselors themselves.
The staff at both ECMC and Spectrum Health realized by summer that going to mostly telehealth allowed them to deal with more people in need of mental health services. It also gave counselors less chance to step back and take care of their own mental health.
Pandemic life became so relentless by the holidays that Spectrum Health gave all but the necessary crisis staff four days off on Christmas weekend.
"I think one of the things a lot of people haven't done is take a break from anything lately," Voelker said.
Opportunities and challenges
Cummings and Voelker have taken the same approach with their staffs as all they serve. They've encouraged them to break down their responsibilities one day, one week and one month at a time. To do the best they can to help others, ask for help when they need it, and step away when they get sick or overwhelmed.
"I think outpatient counselors and therapists have been the unsung heroes of this pandemic – and always," Cummings said. "Once we know what we're facing, we can figure it out. But the problem is, tomorrow, the thing we're facing may be different. And that uncertainty is driving a lot of what we're experiencing."
The continuing pandemic, and prospects that new SARS-CoV-2 variants could make for a challenging spring, prompted the New York State Office of Mental Health to launch Project Hope (nyprojecthope.org). The effort is designed to help state residents, including essential workers, find more ways to cope until the crisis ends.
"The vaccine is definitely giving people hope," Voelker said.
Front-line health care workers and nursing home residents should get the vaccine by the end of the month and anyone who wants a vaccine may be able to get one by sometime next summer.
About 300 eligible Spectrum Health workers who have at least some in-person contact with clients have started their two-shot regimen, though the people they serve, unless they live in a congregate and residential settings, will need to wait with the general population until supply increases.
About 25% of those workers don't want to be immunized. As with those who refuse a flu shot, Spectrum will not mandate they get vaccinated. They will, however, need to wear masks as long as the coronavirus remains a public health threat.
Telehealth, on the other hand, is here to stay. Nearly 90% of Spectrum Health counseling appointments have been handled online or by phone since the pandemic began.
The bulk of ECMC behavioral health appointments also take place the same way. No-shows are way down, Cummings said, because of the ease and convenience for patients.
He and Voelker expect the percentage of telehealth visits will fall as the pandemic wanes – for the same reasons it will be healthier for staff to start working together in person: Greater human connectedness boosts wellness.
"The kind of informal collaboration and support that you get from chatting with peers and colleagues gets lost when you're working from a computer screen," Cummings said. "There's less formal support, but there's less informal support as well, and I think that's also why, for a lot of young people, rates of depression and anxiety are higher in the community. There's less time to decompress in ways that we would have in the past."
Both mental health leaders also agree that the pandemic has created opportunities to learn and prepare for other challenges ahead – including the lasting trauma, and need for healing, that Covid-19 will leave in its wake.
"We're all in it together," Voelker said. "Reach out for support, have faith we're going to get through this and focus on positives. That might sound kind of corny, but it does help.
"When you think about us as humans, who would have thought that overnight, in a few months, you could have changed your whole life and still found a way to get by."