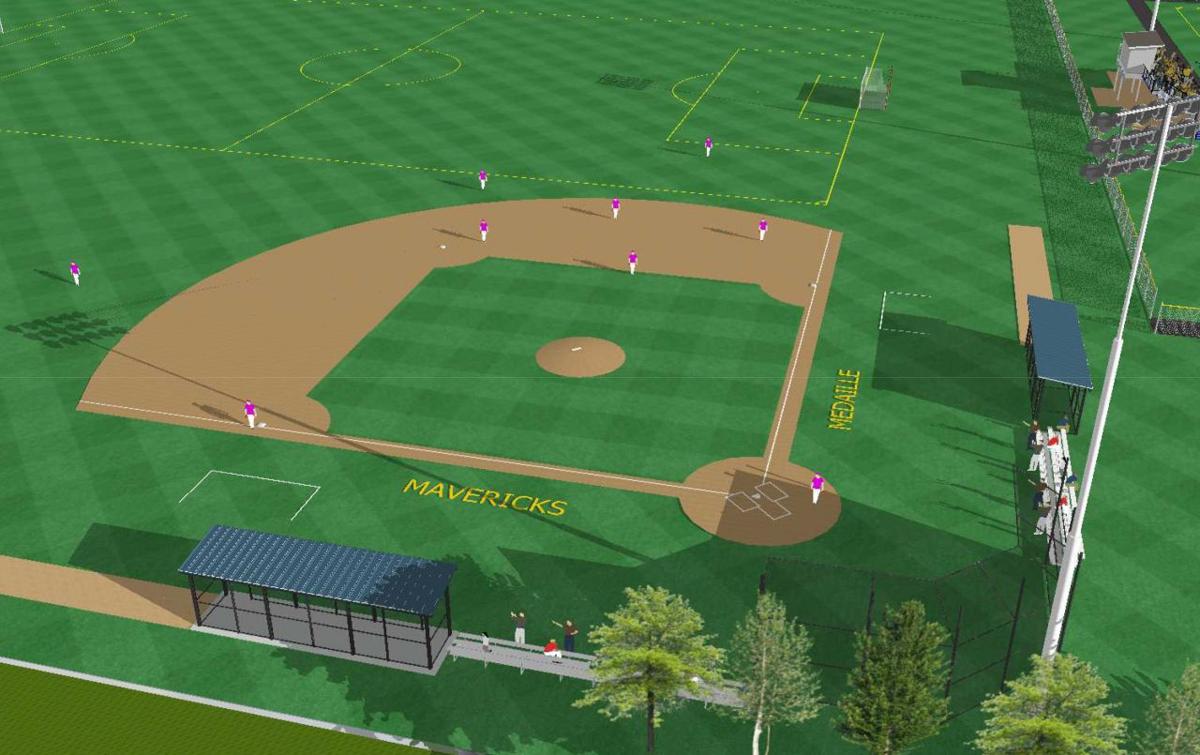 Months after opening its new sports complex in the city's Valley neighborhood, Medaille College is making plans for a major expansion.
The small Buffalo private school will announce Monday that it plans to begin a $7.5 million second phase that will include a new baseball diamond, three softball diamonds and a multipurpose field for field hockey, soccer and lacrosse.
The project, which will add almost 7 acres to the current complex at 150 Lee St., will also include lighting, scoreboards, netting, fencing and a couple of press boxes. And it will expand its seasonal use, by allowing for multiple teams to play or practice on its artificial turf fields.
"This is an exciting time for Medaille athletics," said Medaille Athletic Director Susan Roarke. "We also look forward to working with community partners to host youth travel teams, not-for-profits and adult recreation leagues who are in need of sports facilities to augment their programming."
Both the baseball and multipurpose fields will be available for lease by contacting Roarke.
Field hockey will be a new sport for Medaille, which will be the only local college to offer a sport that is popular in high school. The school plans to introduce a club-level team in fall 2020, with a varsity NCAA Division III team in fall 2021.
The sports complex currently includes a soccer and lacrosse field with almost 100,000 square feet of artificial turf, plus bleachers to seat 500 people and an LED-lit scoreboard. It also features a 20,000-square-foot building with four locker rooms for teams, two locker rooms for officials, a strength and conditioning room, offices, classrooms and a concession stand.
The expansion will be funded in part by a $1 million Higher Education Capital Matching Grant that Medaille received earlier this year, along with donations and the school's own funds. Medaille, which currently pays for its baseball and softball teams to use the grass fields at McCarthy Park, will save that money, and also generate revenue from rentals and sponsorships, said school spokesman John Crawford.
Jon Williams' South Buffalo Development, which built the first phase of the complex and also owns both the land and the rest of the Buffalo Color site, will serve as developer. Work is expected to finish by summer 2020.