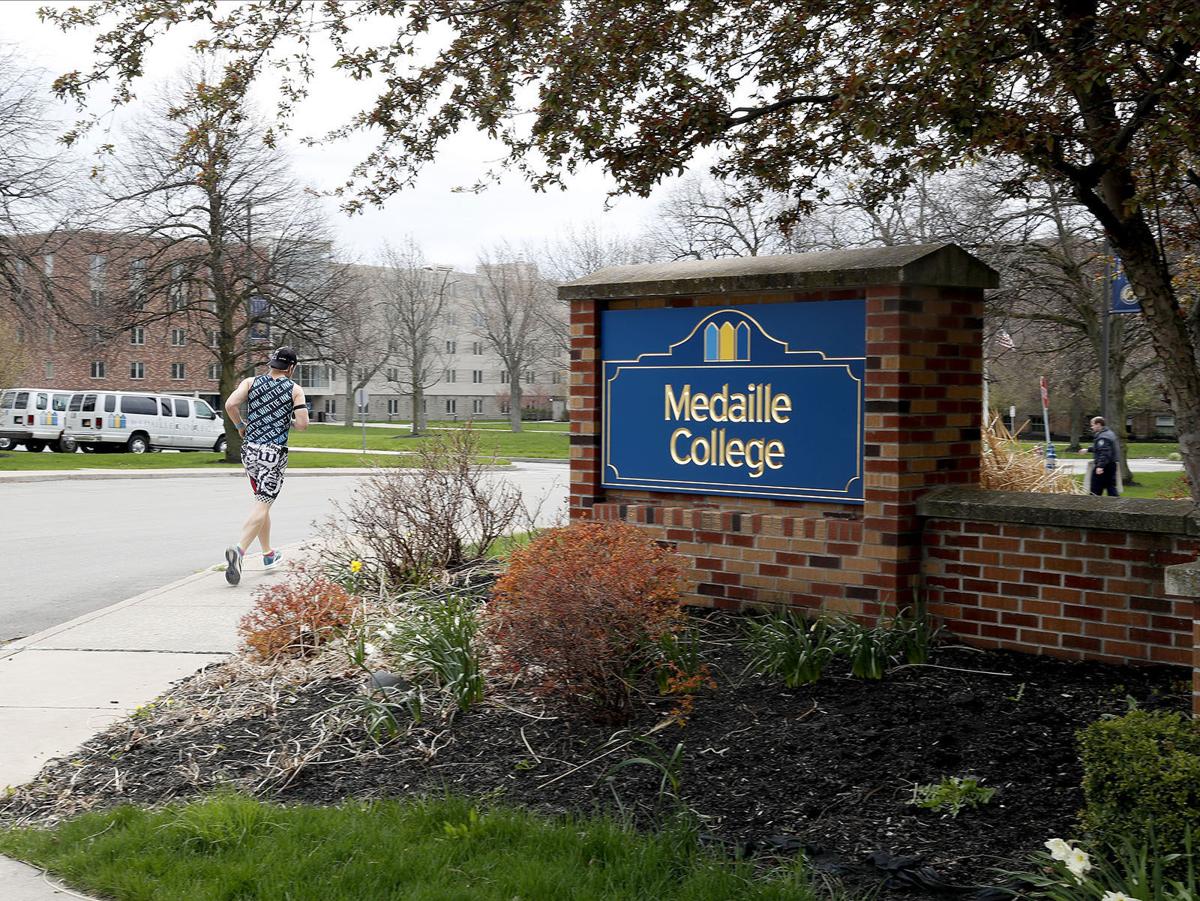 A group of Medaille College faculty members said mismanagement, not the novel coronavirus pandemic, caused the college's fiscal crisis, and the group criticized President Kenneth Macur for using the pandemic to give himself emergency powers that will allow him to cut staff at will.
In a statement to The News, the faculty members said Macur's invoking of an "act of God" clause in the college's faculty handbook was an "unconscionable exploitation" of the pandemic.
"The reality is that this is an effort to sidestep years of budgetary mismanagement, the result of which is a multi-million dollar deficit," the statement reads. "Any attempt to blame this long-standing budget deficit on COVID-19 is simply not accurate."
The executive committee of the college board of trustees approved allowing Macur to suspend for up to six months all policies and procedures related to the hiring and firing of faculty, governance of the college and oversight of academic programs.
The faculty statement was not signed. Faculty members contacted by The News said they feared reprisals, including being fired, if they publicly criticized Macur with their names attached to the comments.
The faculty statement said that suspending the handbook "poses serious threats to student success and the welfare of dedicated educators, as well as risking the accreditation of certain programs at the college."
The college of about 2,200 students has 79 full-time instructional staff, according to 2018 federal data, the latest available.
The statement also said that Macur reneged on an agreement with faculty to negotiate by May 15 "creative changes" to the faculty handbook that would include cuts to programs and faculty.
Faculty have "lost trust in his commitment to the mission of the college," the statement reads.
The faculty voted – 63-1 – to express no confidence in Macur's leadership. About three-quarters of full-time faculty members at the college voted.
Michael Walsh, chairman of the Medaille board, released a statement through John Crawford, vice president for college relations, calling the no-confidence vote an "unfortunate circumstance."
But Walsh said the vote does not detract from the outstanding education the college provides to students.
"The Medaille board of trustees has full faith in Dr. Macur, the administration, the faculty, the staff, and, most importantly, the students at Medaille," said Walsh. "The board is working with all parties so that the mission of the College can continue as it has for over 50 years and our college and larger community remain places where all can thrive."
Macur said Thursday he continues to work closely with the Faculty Council, a group of seven faculty members elected by their colleagues to represent them in discussions with college administrators.
"I think we work well together, even when we disagree. There's going to be some hard work to do, but I have full faith and confidence that the eight of us, seven Faculty Council members and myself, will be able to forge ahead," he said.
Macur said most small colleges in the country were struggling with enrollment and financial issues and "this pandemic has just exacerbated the issues."