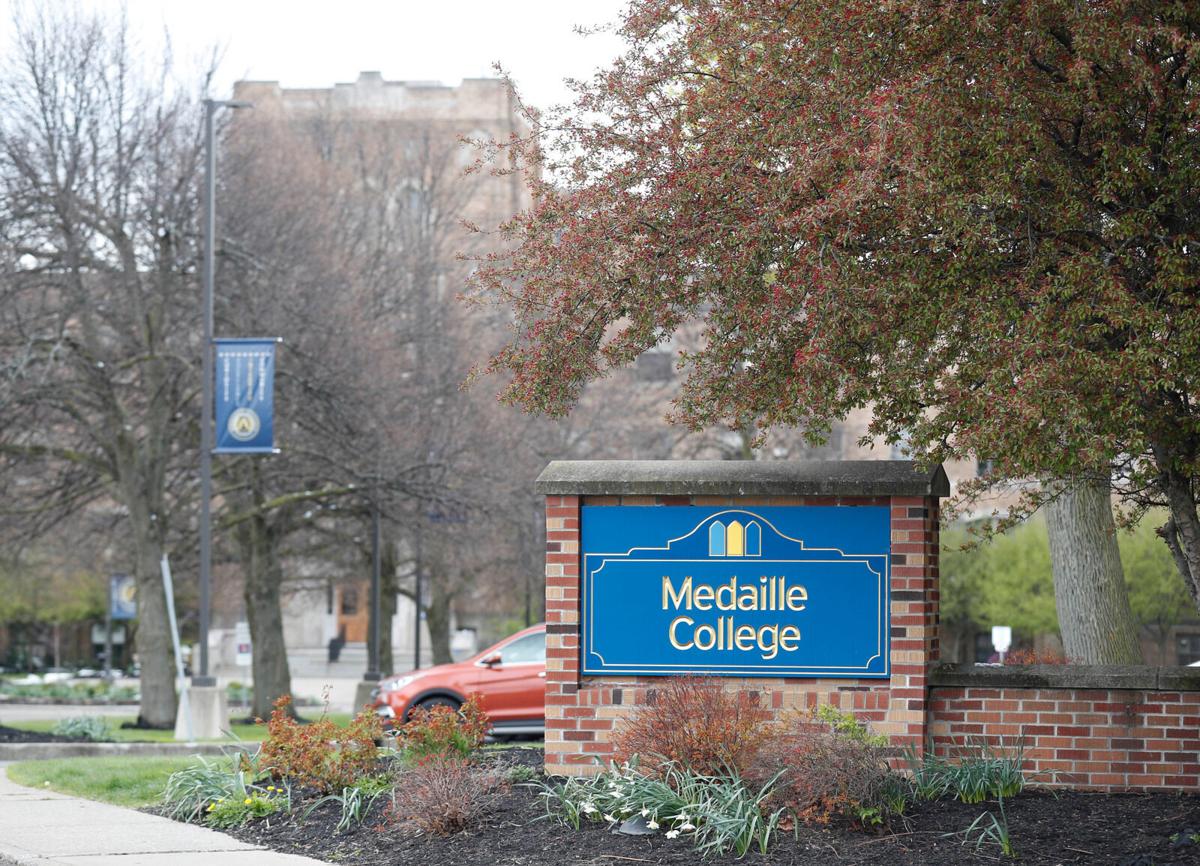 Medaille College announced Thursday that it will commit $1.5 million annually to fund a need-based scholarship aimed at making a college education more accessible to students from low-income rural areas.
The college's American Rescue Plan Scholarship, which will aid up to 50 needy students annually, is named for the stimulus funds that the federal government provided to colleges, universities and businesses nationwide.
While federal guidelines do not allow colleges to use actual stimulus money for scholarships, Medaille College officials said the college was inspired, in the same spirit of seeding opportunity, to use money from other sources to fund the scholarship. 
"The funds from the American Rescue Plan and the previous stimulus bill ... are being used for things like payroll, paying utilities and buying PPE, and so on," said Medaille College President Kenneth M. Macur.
He said the stimulus funds have made a big difference in Medaille's ability to serve its students, which is why the college's scholarship is named after the federal stimulus program.
"The federal government came to our rescue during the pandemic, and we now feel compelled to pay it forward," Macur said.
"We know there are students out there who are struggling to pay for higher education, and we want to help them reach their goals," he added.
Just as the federal stimulus money benefited colleges and universities, Macur said Medaille is seeking "to stimulate the economy further by inviting more and more students who might not have a chance at a four-year degree to come to college at a reasonable amount of tuition, fees and room and board."
Each student accepted into the program will be receiving a partial scholarship.
"It's about $30,000 a scholarship per student, which is where we get the $1.5 million, because $30,000 times 50 students is $1.5 million," Macur said.
"So, they'll graduate with $22,000 to $24,000 of student debt," he added.
The official rules of the scholarship will require that eligible financial aid students receive full Pell and TAP grants, as well as Stafford loans that are equal to the student's cost for tuition, fees, and room and board. Macur anticipates there will be a great demand for the scholarships and that the college will fund them annually for the foreseeable future. Though, like other programs and plans that result in costs for the college, it will be evaluated annually, he said.
"For the students who partake in it, it will not go away," said Macur.
"You're not allowed to bait-and-switch, where you say, 'Hey, here's a scholarship and it's only for your first year,' and then you take it away in the second year. So the students who are accepted into the program, they'll have this scholarship for all four years," he added.