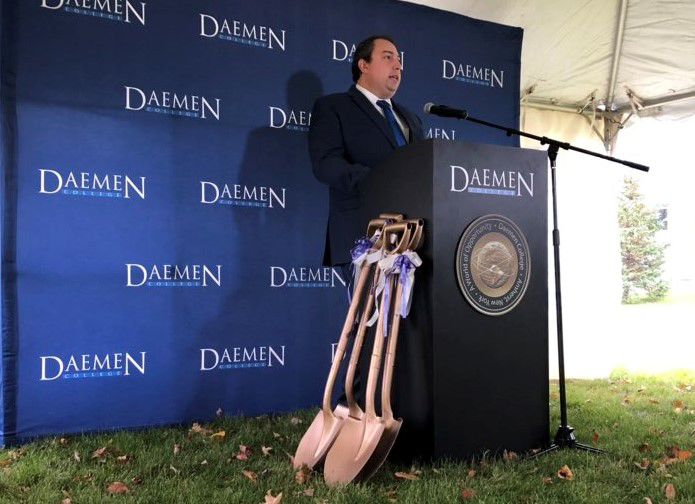 It's a time-honored tradition in Off Main Street: Someone introduces an elected official at a news event and butchers the title.
This happened again Thursday at Daemen College in Snyder during the announcement of Amherst's plan to plant one million trees over the next five years.
Michael S. Brogan, Daemen's senior vice president of academic affairs and dean of the college, introduced Brian J. Kulpa.
Brogan, searching for the correct title, said, "It is my great pleasure to announce and to introduce the mayor?"
"Town supervisor," Kulpa interjected, drawing laughs.
"Town supervisor of Amherst, Mr. Brian Kulpa," Brogan said, regrouping.
Kulpa, after getting up to the lectern, took the demotion in stride.
"My relationship with Daemen goes way back to when I was the village mayor," said Kulpa, who formerly held the top job in Williamsville. "They still call me 'mayor' often. And, frankly, sometimes I forget myself."
Get local news delivered to your inbox!
Subscribe to our Daily Headlines newsletter.