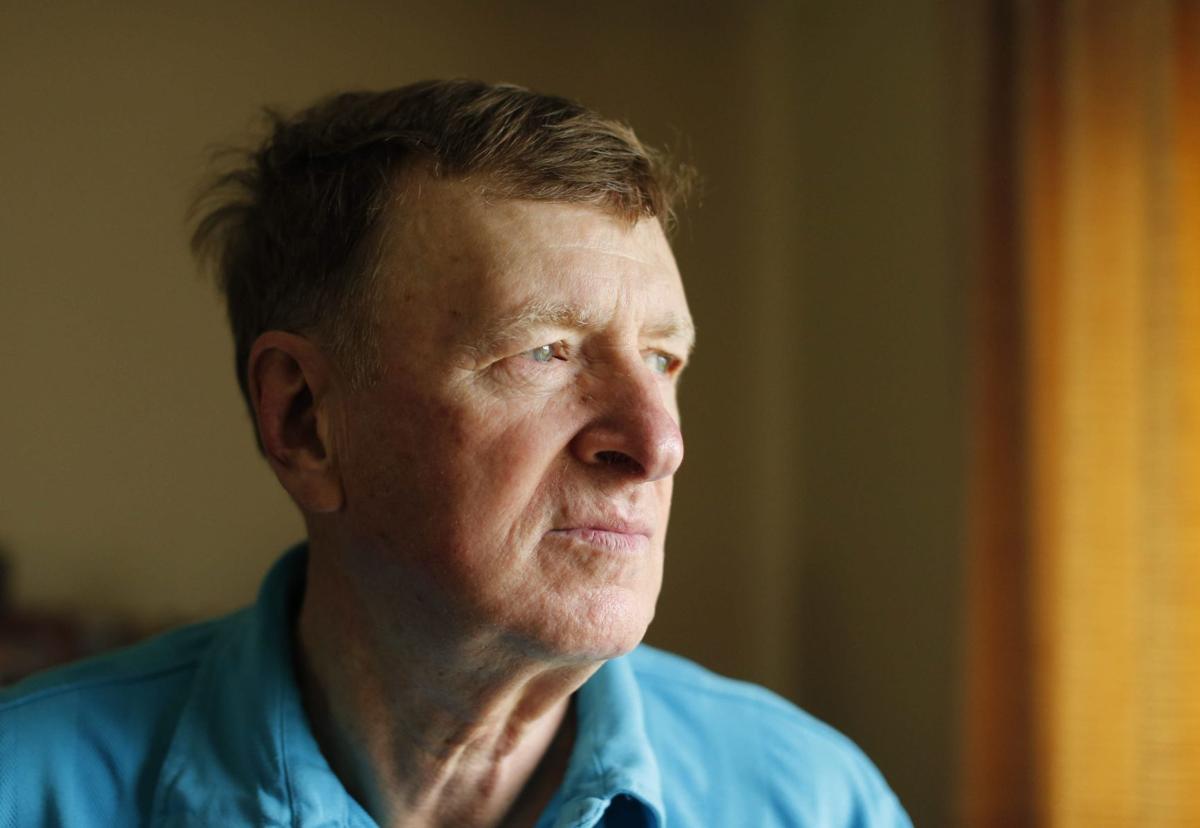 It's a question that William "Bill" McVeigh doesn't like to talk about or ponder, but it's tough to ignore.
How does a man live with the knowledge that his son is the most notorious homegrown terrorist in American history?
It's a question that weighs on the 76-year-old retired auto plant worker, especially on this 20th anniversary of the Oklahoma City bombing.
"I still do think about it on the anniversary," he said. "I think about it other times, too."
His burden includes the deep sympathy he feels for the families of the 168 people his son killed.
Bill McVeigh will tell you that he has been able to get through the past 20 years because of friends who stuck by him.
He also made one new friend who has helped him, a man whose daughter was killed in the bombing.
"When I met Bill, I realized I had met a bigger victim of the bombing than myself, in spite of the fact that I don't have Julie," said Bud Welch, referring to his daughter who died in the blast.
Welch explained that whenever people ask him about Julie, he is proud and delighted to talk about her. It is much more difficult for McVeigh when people ask about his son.
"Bill McVeigh has to wake up every morning knowing that his son killed 168 people," Welch said. "When Bill meets new people, what can he tell them about his son?"
Welch said that he calls to check in on McVeigh every six months or so. And McVeigh said he considers Welch a friend and appreciates his concern.
McVeigh deals with his strange place in history by trying to live a normal life. He spends his time doing many of the same things that other retirees do. He volunteers at his local church and fire hall. He starts to practice for the upcoming golf season. He bowls in a league that he helps run. He visits with buddies at an American Legion post. He starts turning the soil in his backyard vegetable garden in Pendleton.
His old friends also helped him get through the rough spots, McVeigh said.
"You know what helped me?" he said. "I was well-known in this community before the bombing happened, and after. I've been here my whole life. People knew me and liked me. I've been involved with my fire company for 47 years, and with my church for 35 years … I've been lucky in a lot of ways. I keep busy."
He also loves kids, especially his three grandchildren.
"When I see a little kid in the grocery store, I can't stop myself from talking to them or playing with them," he said.
A shy, low-key man who worked for decades at the former Harrison Radiator plant in Lockport, McVeigh's quiet life was shattered when the federal office building in Oklahoma City, Okla., was bombed.
Two days after the bombing, a team of 30 FBI agents and other law enforcement personnel showed up at McVeigh's modest home in Pendleton to tell him they believed his son, Timothy J. McVeigh, was the terrorist responsible.
The police included a SWAT team and agents wearing bulletproof vests. They questioned him about his son and searched the home, where Timothy had grown up.
"I remember every second of that day," said McVeigh, who did not call a lawyer and willingly allowed agents to search the home. "I had worked a midnight shift, and then run some errands, and I was tired. They parked their cars down the street first, and one agent, Gary DiLaura, called me on the phone. I told him 'I'm not dressed for company, but sure, come on over.'
"I opened the door, and there they were, all these agents."
An Army veteran who flies the American flag in front of his home, McVeigh recalled being upset to see some agents still wearing bulletproof vests after he allowed them into his home.
"They told me they didn't know what they were dealing with. They didn't know what kind of guy I was," McVeigh said. "They didn't know if I would be armed and violent."
The months and years after the bombing were not easy on the McVeigh family.
McVeigh's ex-wife, Mildred "Mickey" Hill, suffered nervous breakdowns after the bombing and died of heart problems in 2007.
McVeigh's older daughter, Patricia, a nurse, avoided the spotlight in Florida, where she still lives with her family.
His younger daughter, Jennifer, faced intense scrutiny from federal agents. She ultimately agreed to appear as a government witness at her brother's trial, where she testified about some anti-government statements he made to her before the bombing. Today, Jennifer lives in the South, where she works as a schoolteacher and enjoys being a mother, Bill McVeigh said. He declined to give further details about his daughters, saying he doesn't want them bothered.
Bud Welch, the father of the woman killed in the bombing, said Bill McVeigh has acted "as near perfect as one could."
And though Welch regularly calls McVeigh to talk, McVeigh never calls him.
Welch said he once asked McVeigh why.
"He said, 'Bud, I can't,' " Welch recalled.
"I asked why, and he said, 'I just don't feel I have the right to call you.' "
Get local news delivered to your inbox!
Subscribe to our Daily Headlines newsletter.