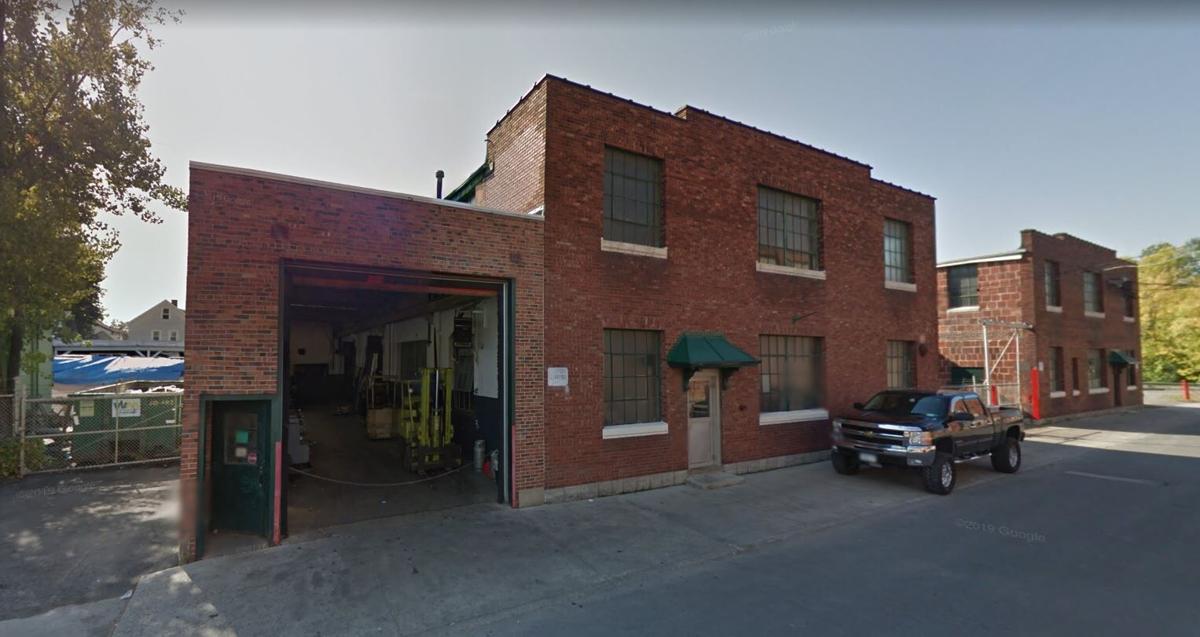 McGuire Development Co. wants to turn a longtime tool factory in North Buffalo into apartments, adding to the growing residential options in a new neighborhood that's being dubbed "Chandlerville."
The Buffalo-based development firm plans to renovate the 33,000-square-foot Buerk Tool complex at 293-315 Grote St. into 33 market-rate apartments.
The two-story brick building will include one- and two-bedroom units, with the exact sizes and rents still to be determined, said McGuire President Danielle Shainbrown.
Plans under development by Carmina Wood Morris PC also include a dog-wash station, bicycle storage, a small fitness center, a conference area, a communal lounge and a rooftop patio.
"You can see the city beautifully from there," Shainbrown said.
The site also includes 30 off-street parking spaces, with the opportunity to reconfigure the lot to make it more efficient and gain additional parking.
Located near the corner of Grote Street and Elmwood Avenue, the site is one street over from Chandler Street, where developer Rocco Termini has been creating a new urban commercial neighborhood.
He now has an array of food-service, technology and incubator tenants – including Tappo Pizza and Thin Man Brewery – occupying a handful of newly renovated buildings on what had been a little-known street extending from Military Road almost to Elmwood.
Termini also developed three other former commercial and industrial buildings in the same area on Grote and Elmwood into apartment complexes – the Foundry, Arco and Houk Lofts. And he's constructing his  Chandler Pool Club, with a restaurant, outdoor deck and swimming pool.
"That's such a wonderful amenity that he's offering," Shainbrown said of the pool club. "The additional residential density only helps create more of a neighborhood feel there."
Originally constructed in 1925, the Buerk complex consists of two separate rectangular brick buildings connected in the rear by a pair of additional structures and a second-floor skybridge.
"Buerk Tool is a really, really neat historic building, very close to Chandlerville, just outside," Shainbrown said. "It's an amazing location, a really unique configuration."
The project has no commercial or retail space, although McGuire initially explored that option.
"It really makes a lot more sense as just a pure residential project," Shainbrown explained, citing the configuration of the complex. "When we were trying to squeeze in retail or commercial, it ended up compressing the size of the units. We could lay them out much better without the commercial."
McGuire plans to pursue historic tax credits and state brownfield tax credits to finance the $8 million project, and has already begun the initial steps to apply to both the State Historic Preservation Office and the Brownfield Cleanup Program under the state Department of Environmental Conservation.
Shainbrown said the company "would love" to start the brownfield site work in the spring, but that depends on various reviews and approvals.
Construction would take about 10 months once it begins.
"This is the first 2021 project teed up, but we hope to have more coming," Shainbrown said.
Buerk Machine & Tool Corp., founded in 1919 by Hans Buerk, was a leading maker of precision machine parts, tools and fixtures for companies in the military, aerospace, auto and food industries. The company was owned by the family until it was sold in 2002 to a group of employees led by John Wilder.
The company closed last year and put the property up for sale. McGuire bought it late last month for $794,054 from an entity owned by one of the Buerk family members, Linda B. Matt.