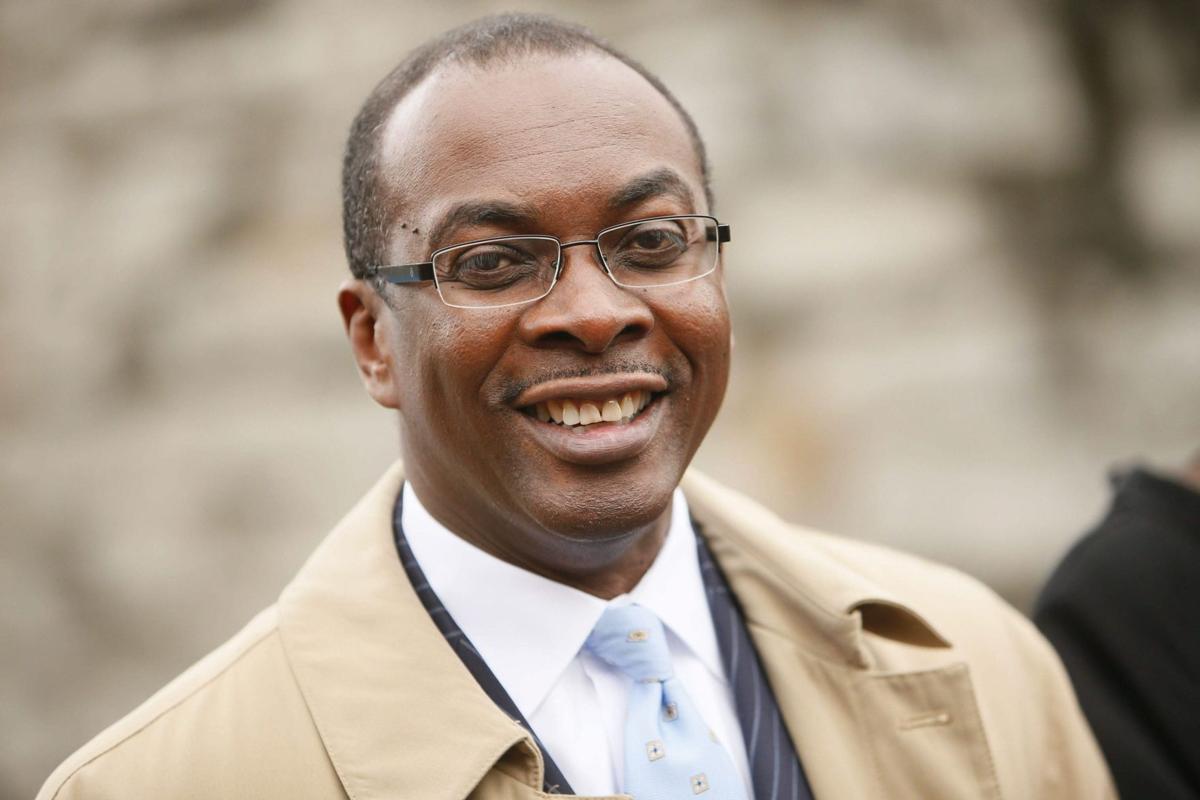 It was the spring of 2009 and, in the eyes of a Cleveland developer, Mayor Byron W. Brown could not have been clearer about what he wanted.
In return for his final blessing on a $12 million housing project, the developer says Brown asked for one last thing – a job for his longtime ally, the Rev. Richard A. Stenhouse.
Did the mayor, in fact, make that quid pro quo demand?
Brown, speaking under oath about the allegation for the first time, said he doesn't remember.
"I don't recall that exact conversation," he said in a deposition taken in July and made public last week.
Brown's testimony about his role in killing the housing project is the latest development in a 4-year-old civil lawsuit accusing him and others of running a "pay to play" scheme at City Hall. The developer, NRP Properties, claims the deal died because of Brown's anger over Stenhouse not getting an $80,000 contract.
From Day One, Brown has denied the allegations of corruption and suggested his opposition was rooted in public policy concerns.
Questioned at a downtown law office, the mayor acknowledged he was annoyed at Steven Weiss, a lawyer for NRP, and his numerous phone calls that day in 2009, but said he doesn't remember if they talked about Stenhouse.
"So am I correct that you don't recall, one way or the other, whether you told Mr. Weiss, 'I told you what you had to do and you hired the wrong company'?" asked Thomas S. Lane, another NRP lawyer.
At that point, Terrence M. Connors, the city's defense lawyer, objected.
"He said he doesn't recall," Connors said of the mayor.
In his deposition, portions of which were made public last week, the mayor also answered questions about an April 2009 email that NRP insists is a smoking gun of sorts.
The email from then-Economic Development Commissioner Brian Reilly updated Brown on the project and indicated it was ready for Common Council approval except for one outstanding issue – Stenhouse and his contract with NRP.
"If that happens," Reilly's email says, "presumably the file could be introduced for passage today at the Council."
NRP's lawyers say the phrase, "If that happens" is a direct reference to Stenhouse getting a contract and asked Brown to confirm their suspicions.
"Again," Brown said, "I don't know what 'if that happens' means."
When Lane again suggested it meant Stenhouse and his contract with NRP, the mayor balked.
"I don't know that to be the case," he said. "That has never been the case with any project. It would not be the case with this project."
NRP says the email proves their core allegation – that Brown killed the project because of Stenhouse. They also think it refutes Brown's contention that he stopped the project because of concerns about its scattered-site, rent-to-own strategy, as well as other issues.
At one point during Brown's deposition, Lane asked him about Reilly's intent in sending the email and if he would dispute the notion that Reilly wanted him to know Stenhouse might be calling with news of a contract.
"Would you dispute that?" Lane asked.
"Again, I dont know what Mr. Reilly would testify to," Brown answered, "and I don't believe that I ever said to anyone that Rev. Stenhouse receiving a contract on this project was important to me."
Lawyers for NRP declined to comment on the mayor's testimony in the case before U.S. Magistrate Judge Leslie G. Foschio. The testimony made public last week is only a portion of the mayor's deposition, and was included by NRP in a series of court papers challenging the city's motion to dismiss the suit.
In a statement to The Buffalo News, Connors said the holes and weaknesses in NRP's case – two thirds of its claims have been dismissed – have become evident since it was first filed.
"We are four years into this litigation and the 'pay to play' claim has fallen flat," he said. "Now, the theory is the mayor was trying to ensure the political support of Rev. Stenhouse even though the mayor's opponent didn't even seek the support of Rev. Stenhouse."
Connors said the discovery portion of the case has uncovered evidence of problems in NRP's suit big enough to support their motion to dismiss the suit.
Even more important, he said, the mayor's motivation in halting the project was rooted in public policy concerns, not politics.
"The mayor has made it clear that community projects require community involvement to succeed," Connors said. "This project needed the support of community stakeholders. The out-of-town developer never understood that concept."
NRP's complaint is rooted in a failed housing project that was supposed to result in 50 rental homes in the Masten and Cold Spring neighborhoods.
In early 2009, the project stalled when Brown refused to transfer land the city had set aside for the development. The mayor also declined to give NRP funding that previously had been approved by the city.
At the time, Brown said he was uncomfortable with the project, in part because of a requirement that the rental housing not be sold for 15 to 30 years.
When the project stalled, NRP filed suit in federal court.
Brown has insisted all along that he did nothing wrong, and his lawyers insist that Reilly's internal email, as well as a second email from him, don't come close to saying what NRP contends they say.
Stenhouse, a well-known and influential minister with his own record of development on the East Side, was a defendant in the suit until he settled with NRP for a reported $200,000 in early 2012. Despite settling, Stenhouse has said, through his lawyers, that he never demanded or in any way insisted on a contract with NRP.
Brown, in his deposition, was asked if the two of them ever talked about the project or if Stenhouse ever called him about a contract. "I don't recall communicating with Rev. Stenhouse on this project directly at all," Brown said.
"So he never did?" Lane asked.
"As I indicated, I don't recall communicating with Rev. Stenhouse at all about this project," Brown said.
"Okay," said Lane. "Does that mean you did not communicate with him about the project or you just don't remember whether you did?"
"I don't recall that I did," Brown answered.
The city's motion to dismiss the NRP suit is still pending.