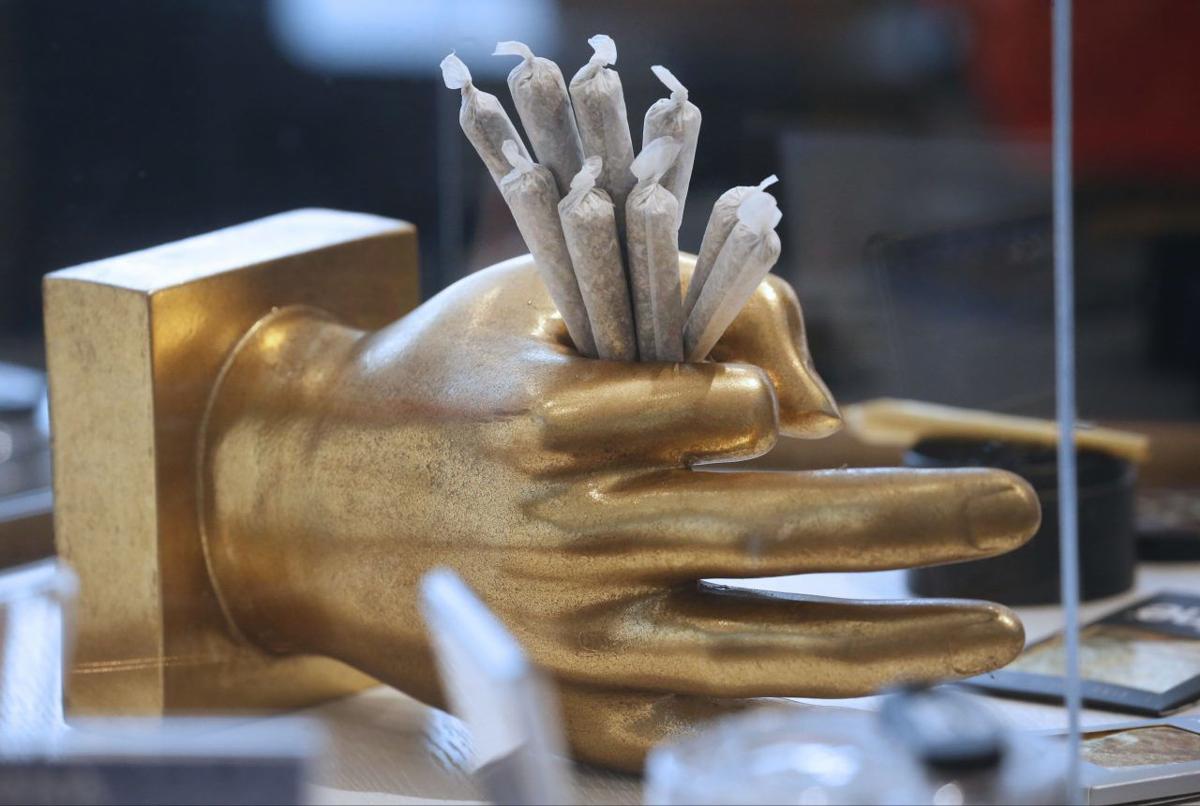 A new world of cannabis will open when Gov. Andrew M. Cuomo signs the recreational marijuana law this week as he said he would.
It used to be that possession of up to 2 ounces was a violation. Soon, it will no longer be a crime to keep up to five pounds of cannabis in your home.
A deal to permit the legal sale and use of marijuana in New York State was finalized Saturday night by legislators and Gov. Andrew M. Cuomo, paving the way for highly regulated cultivation, distribution and retail sales of the drug to start in about two years or sooner.
You'll be able to smoke it, vape it and otherwise consume it in many public places and even in cafes, similar to cigar clubs. You'll even be able to get it delivered to your home.
While many rules will restrict how and where it can be smoked and sold, the new law will give adults 21 and over the right to buy and consume marijuana, and it will also give an edge to those who have been most impacted by marijuana laws in getting involved in the legal trade of cannabis.
Some of the legislation will go into effect right away, but it is expected it will take two to three years before you will be able to walk into a cannabis dispensary to buy cannabis legally. 
Here are some of the key takeaways from the agreement announced late Saturday on legislation to legalize adult-use cannabis.
The new legislation allows people to smoke, vape or otherwise ingest cannabis in most of the same places where you can smoke tobacco. Technically, that means the law will allow you to smoke it on the street. 
But the legislation allows local governments to further regulate where you can smoke cannabis, just as they do for tobacco. For instance, Buffalo does not allow smoking in parks and Erie County restricts smoking at bus stops.
Also, as with regular cigarettes, you won't be able to smoke weed in a workplace or any other place that prohibits tobacco use. You also won't be able to consume cannabis in a school, on school grounds or on a school bus.
The penalty for breaking rules about public smoking will be considered a civil penalty – not a crime – punishable by a fine of up to $25 and no more than 20 hours of community service.
Cars are the big exception. 
You won't be able to smoke while driving and your passengers can't, either. The same rule for open containers of alcohol will apply to cannabis products, whether it is a joint or a THC-infused gummy. That would be a ticket.
Driving while impaired by cannabis will be a misdemeanor, just as driving while intoxicated by alcohol is.
The legislation does allow for consumption sites – think cannabis cafes – where people can consume on site. Bars serving alcohol will not be allowed to also serve weed. Also, you cannot consume cannabis at a dispensary.
How much cannabis can you legally possess?
You will be able to have up to three ounces of cannabis and up to 24 grams of concentrated cannabis on you. How much marijuana is that? An "eighth" of marijuana – one-eighth of an ounce – can provide you with three full-gram joints, according to the website weedmaps.com, which helps people locate cannabis delivery services and dispensaries. Doing the math, that would be about 72 joints.
You will also be legally allowed to have up to five pounds of cannabis in your private residence. Weedmaps.com says that one pound would be considered "enough weed to satisfy the typical cannabis consumer for a year."
The new law says you should "take reasonable steps" to ensure that the cannabis is not accessible to people under 21.
Can you get it delivered to you?
Yes. Think Door Dash, but for weed.
The new legislation sets up a framework for people to start delivery businesses. The law requires you to get a special delivery license and you can have up to 25 full-time employees working for you.
You also won't be allowed to hold licenses for other kinds of cannabis-related businesses.
Deliveries can be made directly to the customer's home or place of business. However, a deliverer can't just show up at your door and offer you products. You have to order the cannabis products and then have them delivered. So it won't be like an ice cream truck circling the neighborhood.
Current marijuana laws have "disproportionately impacted African-American and Latinx communities," the legislation reads. And one of the goals of legalizing and regulating the sale of cannabis, it says, is to "make substantial investments in communities and people most impacted by cannabis criminalization to address the collateral consequences of such criminalization."
Forty percent of the tax revenue collected from cannabis will go to community reinvestment funds.
But the legislation also lays out avenues for people most impacted by marijuana laws to get involved in the legal trade of cannabis. It sets a goal of awarding half of the licenses related to adult-use of cannabis to "individuals from communities disproportionately impacted by the enforcement of cannabis prohibition," minority-owned businesses, women-owned businesses, distressed farmers and service-disabled veterans.
Extra priority will be given to individuals who live in the disproportionately impacted communities, have an income lower than 80% of the median income of the county in which they reside, or have been convicted of marijuana-related offenses prior to the date that the legislation is signed or are the parent, guardian, child, spouse or dependent of someone convicted of a marijuana-related offense.