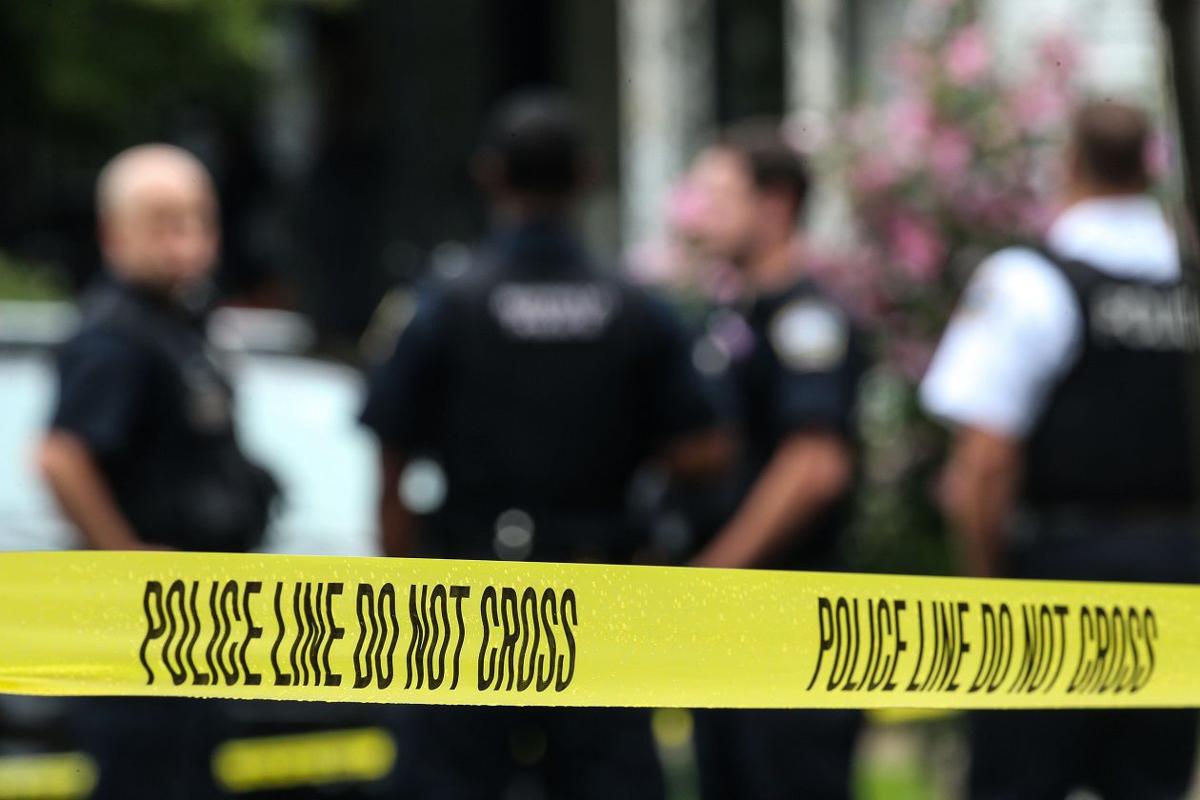 More people were killed in Buffalo in 2018 than in each of the prior three years.
Homicides – by definition – are the killing of one person by another person. Under the law, not every homicide is a crime.
On this page, The Buffalo News tracks deaths in Buffalo in which authorities have found the victim was killed by another person. The Buffalo Police Department's official homicide list, which it no longer publishes online and which may at times differ slightly from the News' list, contains deaths the department classifies as criminal homicides.
Buffalo had 57 criminal homicides in 2018, according to the department.
The number of homicides fluctuates from year to year. Buffalo's average over the 12 years from 2006 through 2017 was 50.6. Forty-six people were killed in Buffalo in the nine-month period from January through September, matching last year's total.
Buffalo's homicide victims in 2018
Elisabeth Bell, 28
Tonya Harvey, 35
Douglas E. Johnson, 47
Maria Rivera, 48
Jayvone Shackelford-Bishop, 17
Dimitrius Morgan, 26
Jordan E. Richardson, 27
Keith A. Mixon Jr., 26
Amir Q. Jemes, 19
Thomas Ingram, 75
Teron Fitzgerald, 29
Chaz A. Carter, 23
David R. Harper, 34
Demonety Davis, 19
Sergio Keyes, 26
Ronald Willis, 20
Parris Warren, 36
Jomar Lopez, 21
David A. Lopez, 28
Ronald L. Miles, 22
Eric V. Swain, 38
Leo Thagard, 17
Geneva Smith, 31
Dennis Thompson, 24
Yvette Johnson, 54
Kyrie Johnson, 17 months
DeShawn Williams, 43
Angel Marcial, 25
Davonte Wardlaw, 25
Dion Donald, 28
Xavion Hazzard, 2
Carl Davis, 71
Lee Holland, 20
Lairon Graham, 37
Kevon Walker, 28
Lakendra Tillman, 31
Santana O. Anderson, 26
NaKara Morgan, 21
Manuel Medina, 47
John Shelton, 28
Michael A. Jenkins Jr., 32
Luis Pirela, 41
Rafael "Pito" Rivera, 32
Miquel Wyatt, 20
Dayvere Haygood, 19
D'Yontae J. Parker, 25
Ray F. Thompson, 66
Keilon J. Butler, 31
Darius Cannon, 28
Latashia Robinson, 42
Marcus Neal, 47
Cheneta Oldham, 57
Pamela Toy, 74
Joshlyn N. Bishop, 33
The department does not include the death of Keith A. Mixon Jr. on its official list of homicides. Mixon, 26, died after an April 4 crash into a building at Genesee Street and Bissell Avenue during what police said was a pursuit. The driver was charged with manslaughter and criminally negligent homicide. Mixon's death had been included on the department's list until early June, but was removed because it was vehicular in nature, officials said.
Police have made an arrest in or otherwise closed at least 18 of 2018's homicide cases, and since the start of the year have cleared at least nine other cases from prior years, according to the department. The State Police have also cleared the fatal shooting on Interstate-190.
Last February, Wardel Davis, a 20-year-old unarmed African-American man, died during an arrest. His death was ruled a homicide by the Erie County Medical Examiner's Office, though under the law not every homicide is a crime. Two Buffalo police officers were cleared of criminal wrongdoing following an investigation by the state Attorney General's Office. Also included in last year's figure is Jose Hernandez-Rossy, 26, who was fatally shot by Buffalo police last May in Black Rock. An investigation by the state Attorney General's Office concluded the officer who fired believed his partner had been shot in the ear by Hernandez-Rossy, who was running away when he was shot. No criminal charges were filed.
Last year's total of 46 homicides also includes the death of a man who was run over by a vehicle driven by his ex-wife. Cuansharee Palmer was convicted in May of second-degree manslaughter in the death of Donnell Sharp.
To illustrate the ebb and flow of homicides in Buffalo, there was only one homicide in January but there were eight homicides in January 2017. That made it the deadliest January in at least the previous decade.