Carol DeNysschen starts her introductory class for would-be dietitians by assigning each student a different fad diet designed to shed weight.
Success comes quickly, almost all of them discover, but becomes fleeting within weeks.
"They all come to the same realization – they're not establishing long-term, manageable eating habits," said DeNysschen, professor and chair of the Department of Health, Nutrition and Dietetics at SUNY Buffalo State.
Losing and maintaining weight isn't rocket science, she said.
"It's basic eating, spacing out your meals, exercising and getting enough sleep. The focus should be portion-controlled meals and being physically active."
That combination builds muscle mass, which is metabolically more active than fat mass, so you will burn more calories – even at rest.
Another weight reality: it takes time to lose it, as well as gain it. That is what can make the holidays – particularly during a pandemic – a challenge for those who would balance celebration and good health.
You can enjoy both, DeNysschen said, if you bring the right understanding to how to eat and exercise.
More on exercise next week. Food goes first today, and focuses on overcoming portion distortion. Most of us suffer from it. The following tips will help keep it in check.
"Be somebody who knows what you're eating and knows how much you're eating," DeNysschen said. "Just thinking about it will sometimes give you pause to say, 'Whoa, maybe I shouldn't finish that Frappuccino.' "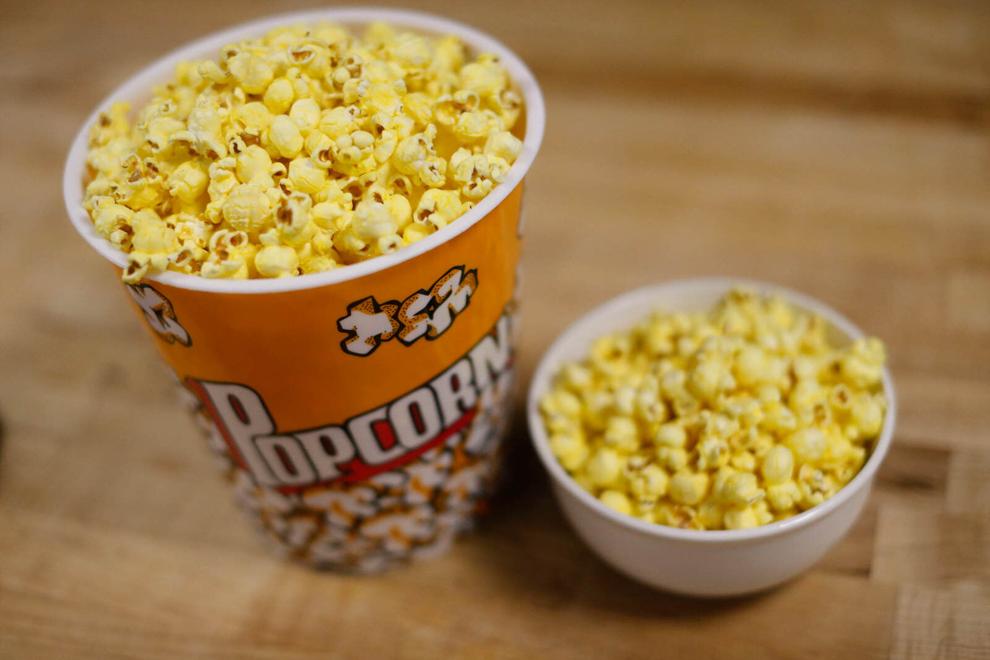 Nutrition facts are included on most foods. They provide information about nutrients and a standardized serving size. A portion size is different – and can contain multiple serving sizes, depending upon what you choose to eat.
"This is 100% in your control," DeNysschen said. "The average person overestimates what normal a portion size should be." More challenging still is that serving sizes are based on an average recommended diet of 2,000 calories a day. Depending on your sex, height, weight, age and physical fitness, that can vary by a few hundred calories.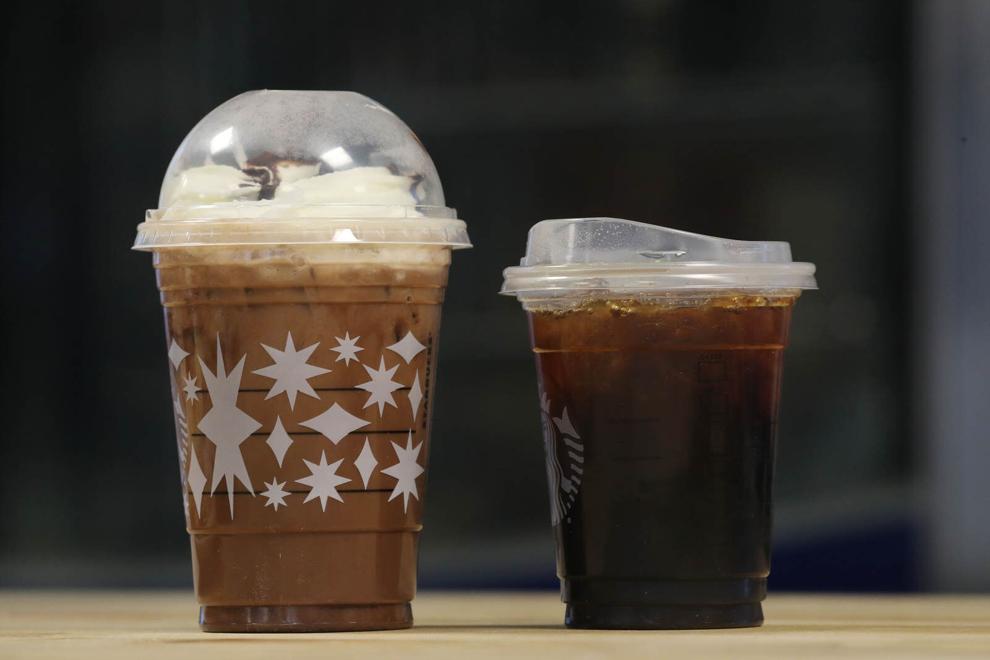 Know serving sizes for your go-to foods
"Once you see what a normal portion size is, you will better understand what a distorted portion size is," DeNysschen said.
Drink a 32-ounce bottle – or four cups – in a day and you've consumed roughly one-third of your recommended daily calories.
A 16-ounce Starbucks' Caramel Frappuccino packs 380 calories, nearly 20% of the average recommended daily calorie intake. Move up to the 24-ounce venti size and you're nearly a quarter of the way there at 470 calories.
A standard bag of kettle chips contains eight 1-ounce servings at 150 calories each. Eat the whole bag and you've consumed 1,200 calories – more than half the recommended daily allowance. Add French onion dip, at 60 calories for 2 tablespoons, and you're consuming more than the calorie equivalent of two recommended daily meals.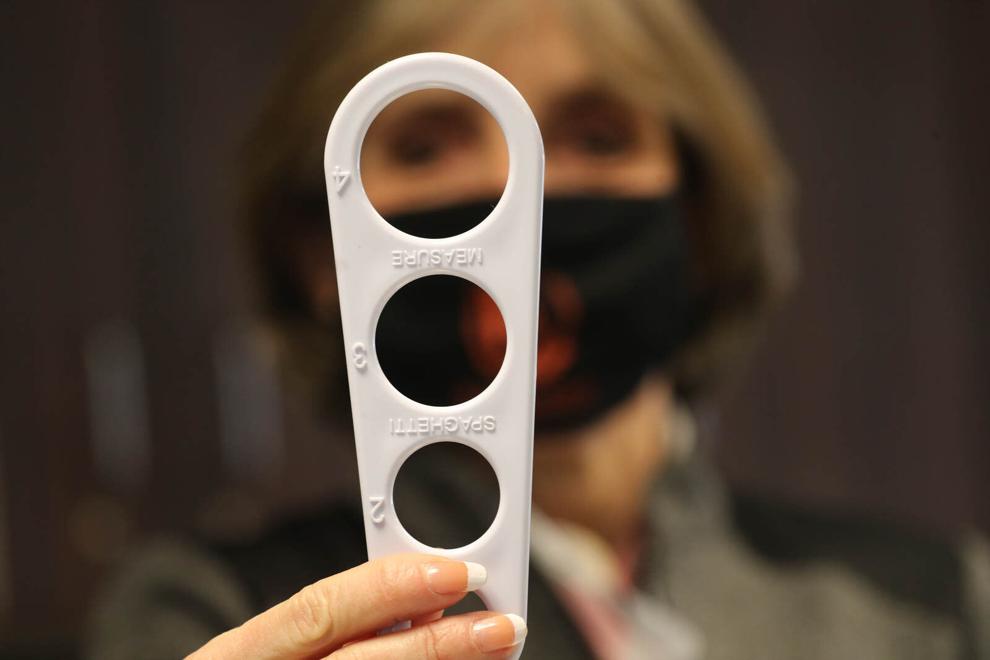 "In 'halo marketing,' manufacturers will deliberately market foods and give them the halo of good health or low calorie, when they're really not any different in terms of calories from the version of the food that they're replacing," said Sheila Flavin, a registered dietician nutritionist in private practice in Getzville.
Healthy foods, including avocados and nuts, also can be as calorie dense as ice cream, she said, so moderation matters.
"I go to Paula's Donuts and you'll see me at Ted's Hot Dogs, but it's occasional," Flavin said. "It's a treat and it also involves watching portion sizes."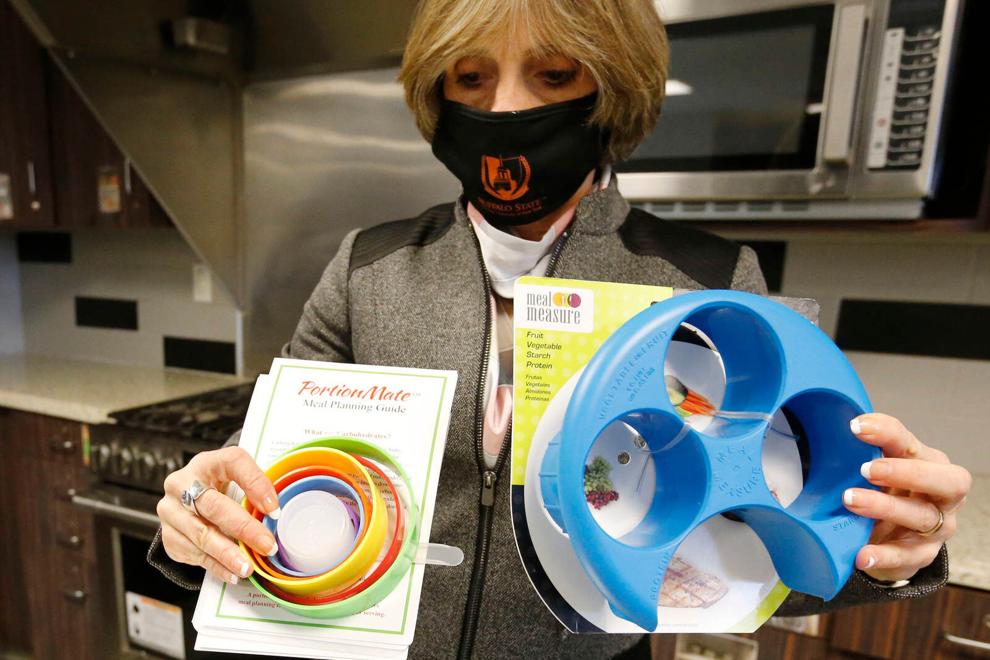 Whether you choose to eat three bigger meals a day, six small ones or something in between, it is important to have a good sense of the calories you consume, DeNysschen said.
Measuring tools include a digital kitchen food scale (around $15); Healthy Steps cereal scoop ($4.50); portion control plate, which fits over a regular plate and is lifted off when you are ready to eat ($9); and a Healthy Steps Pasta Basket ($8). All can be purchased online.
Cereal, rice or pasta (1/2 cup): The size of an ice cream scoop or half a baseball.
Popcorn, leafy veggies, apple (1 cup): A full baseball.
French fries (10 fries) or meat, fish or poultry (3 ounces): Deck of cards.
Bread (1 slice): A CD case.
Cheese (1 ounce): A pair of dice.
Chocolate (1 ounce): A container of dental floss.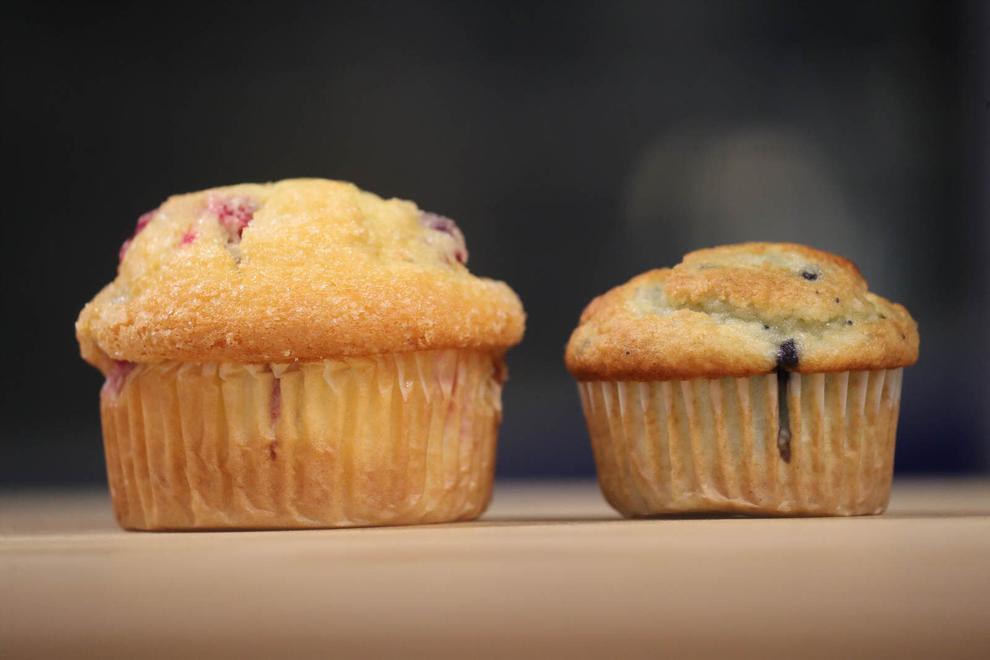 "A lot of people start to address weight by saying they'll do everything," DeNysschen said. "I'm going to just eat three meals a day, no snacks. I'm going to have fruits and vegetables. If that's not what you've been doing, it may be too much at once."
Start by replacing fruit for dessert instead of cake. Skip the candy bar after dinner and go for a walk instead. Celebrate the small victories. See setbacks as small bumps you will get over by tomorrow. "Tiny grows into bigger," DeNysschen said, "and tiny grows into long lasting."
"Eat basic food," DeNysschen said. "You will be satisfied, and you'll probably end up eating less."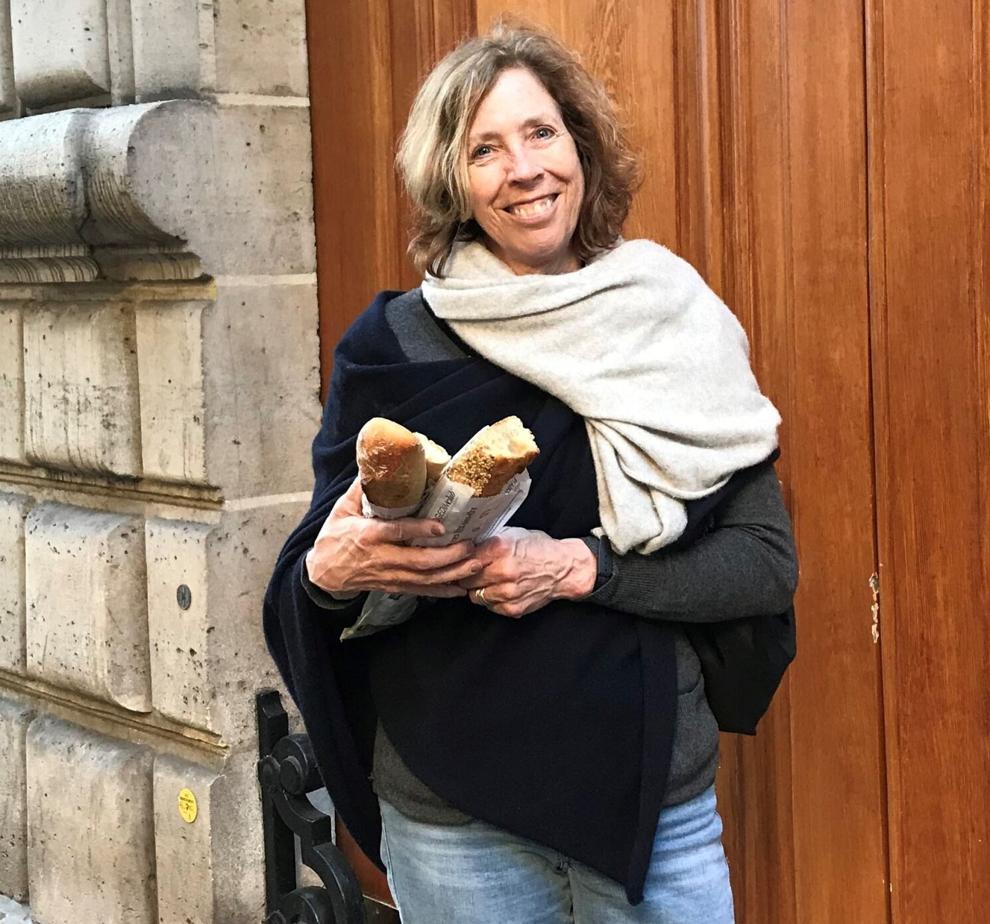 That means more lean proteins, whole grains and colorful fruits and vegetables. Don't fear carbohydrates, either, especially those in whole foods, Flavin said. They may cost a bit more than processed foods made with fillers, but portion-controlled amounts more than cover the difference.
"People in this country do not have a weight problem because they eat too many carrots or grapes," she said.
Add-ons can pile on pounds
Condiments and salad dressings are hidden sources of calories. Add the former by the teaspoon, and the latter by pouring them into a single shot glass, then onto your greens. Choose oil-based dressings instead of those based with cream.
DeNysschen asks for a to-go box as soon as her restaurant dinner is served. She puts half her meal away for a coming day, even when a large salad with protein is her choice. "People want big," she said. "They like big. They want their value for their money. And restaurants want you to come back."
She will portion those leftovers, as well as those that come from meals at home, in single-sized containers to keep her on a healthier track.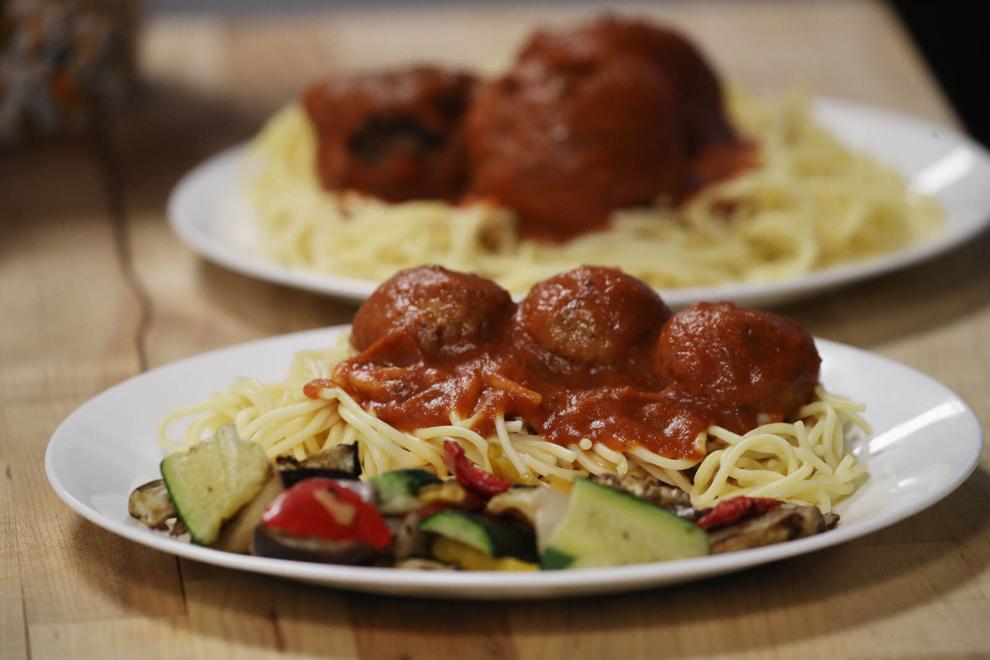 Serving sizes have grown during the last 20 years – along with most waistlines.
The typical bagel two decades ago was 3 inches in diameter and 140 calories. It is now often twice the size and nearly twice the calories, DeNysschen said.
Spaghetti and meatballs once comprised a cup of pasta with three small meatballs and packed 500 calories. Today, two cups of pasta and three large meatballs add up to 1,025 calories.
"That's about 525 extra calories," DeNysschen said. "Have fun cleaning your house for two hours and 35 minutes to burn those extra calories."
She also recommended passing on supersized soft drinks.
"Your health isn't worth the cents you think you may be saving," she said, especially amid a constantly available, pound-inducing temptation. "Down the road, these are the same people paying $1,000 in a weight loss clinic."
Choices have consequences, DeNysschen said. That includes during a pandemic and the holidays. Clothes tighten. Risks climb for high blood pressure, Type 2 diabetes and other chronic disease. Movement gets harder. Depression can set in. At that point, food – including the most treasured – provides less comfort.
"If people eat better and feel better about themselves, they cope better," DeNysschen said. "They just have to get to the point where they understand that."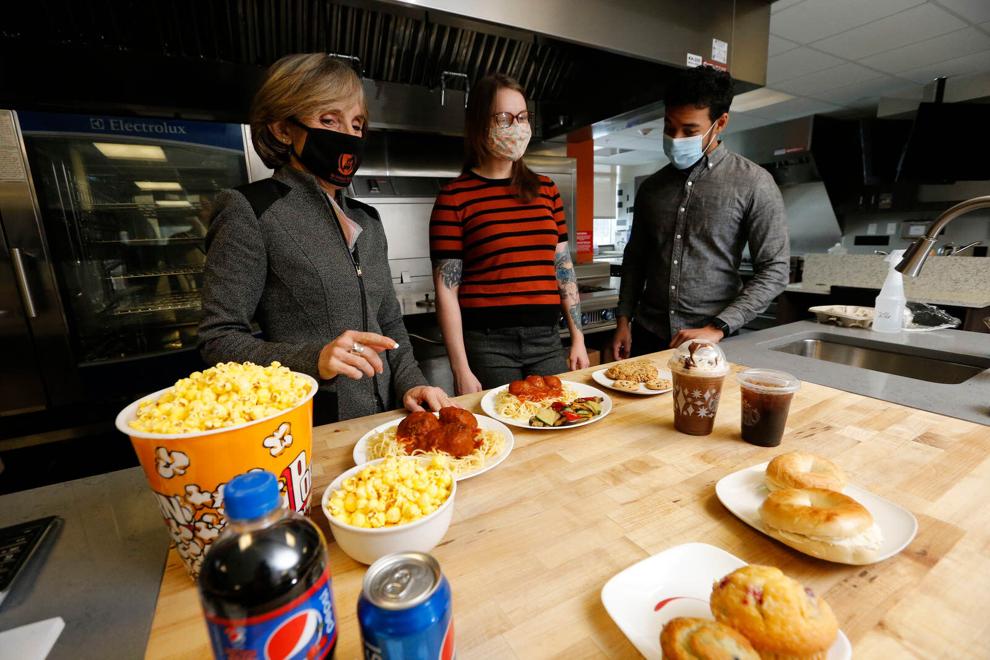 EAT RIGHT DURING THE HOLIDAYS
Carol DeNysschen, professor and chair of the Department of Health, Nutrition and Dietetics at SUNY Buffalo State, and Sheila Flavin, a registered dietician nutritionist in private practice in Getzville, recommend the following to avoid gaining weight during the next several weeks.
Be mindful: Think about what you are eating, and when, and you tend to make better choices. The holidays can be busy, rushed and sometimes filled with more down time. "I need to eat but I don't need to eat if I'm bored, or as a reward, or for stress," Flavin said.
Eat on a schedule: This will help you plan and choose foods wisely. Timing counts when grocery shopping or attending a party, too, DeNysschen said. Never do either when hungry.
Get moving: Adopt or continue a fitness routine. It will decrease your appetite, help with weight management and combat weight gain. Exercise also can become a social activity that replaces some get-togethers with fast food and alcohol.
Be self-interested: The mindset "I can start eating healthy during the holidays as a gift to myself" is better than "I'll start eating healthier after the holidays," DeNysschen said.
Keep track: It may sound cumbersome, but a food log helps you better understand what and how much you consume. The My Fitness Pal and MyPlate Calorie Tracker apps can help but you don't have to go high tech. "You can do pen and paper," Flavin said. "This is really important."
Portion control counts: At a party, stick to one small plate of food. Fill two-thirds of the space with fruits and vegetables and leave the rest for your favorite item available. Eat slowly. Seconds should involve raw fruits and veggies.
Go light on cheese sauces, most dips: "Minimize them unless they are healthful, such as hummus," DeNysschen said, because otherwise they add extra fat and calories. 
Limit dessert: Eat one, and only one. "Savor each bite," DeNysschen said. Low-calorie fresh fruit makes the best choice because it tastes great and is loaded with vitamins, antioxidants and fiber.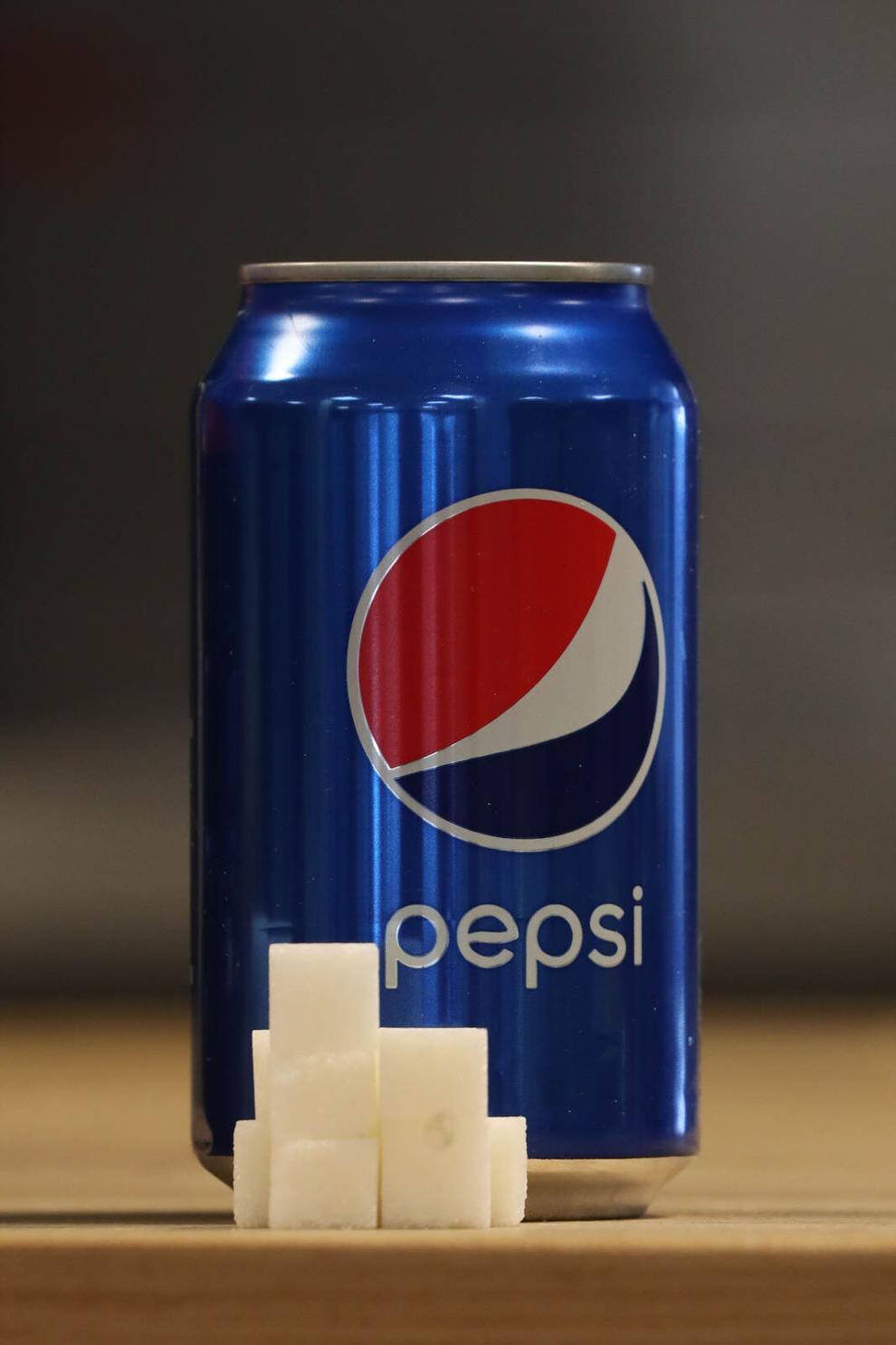 Drink right: Choose flavored water or seltzer. Limit alcohol to 1 serving because it adds empty calories and is a depressant. Alcohol also an appetite stimulant. "It makes you hungry – and alcohol decreases your inhibitions," Flavin said. That can lead to steak subs and chicken wings late at night or in the wee hours of morning.
Pregame and postgame: Take a walk before or after a party. This keeps some focus on healthy behaviors.
Eat and sleep right: Tiredness increases hunger, lowers the desire to exercise and boosts the chance you will make other poor choices. So does skipping meals.