A 38-year-old man suspected of breaking into a 77-year-old woman's home in Lackawanna where he is accused of sexually assaulting and choking her was arrested Thursday in Buffalo, Lackawanna police said Friday.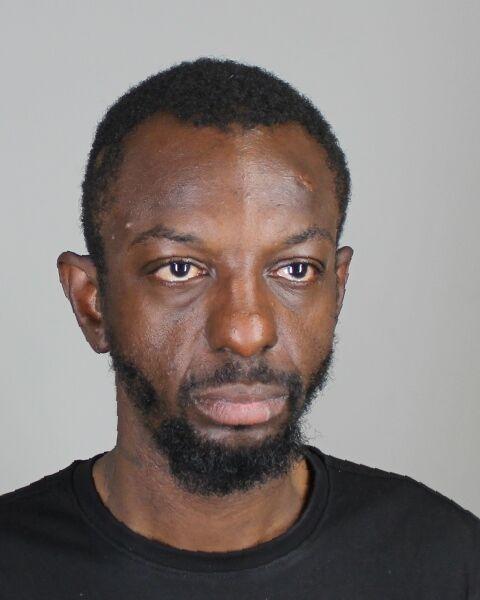 Christopher Cooley, who has no known address, was arraigned Friday morning on multiple felonies in Lackawanna City Court and was remanded without bail. The charges included first-degree criminal sexual act by forcible compulsion, second-degree burglary, second-degree assault for causing an injury to a victim over 65, first-degree unlawful imprisonment, criminal obstruction of breathing and second-degree harassment.
Authorities are looking into the possibility that he may have committed other similar crimes.
"He's a suspect in other sexual assault cases," said Lackawanna Police Capt. Joseph Leo.
No charges have been filed in the other cases.
Buffalo Deputy Police Commissioner Joseph Gramaglia said his investigators "have been working in conjunction with the District Attorney's office and Lackawanna police," but did not give details.
The alleged attack in Lackawanna took place at about 10 p.m. May 26.
The investigation by Leo and Detective Joseph Milkowski found that a man knocked on the door of an apartment building in Lackawanna.
The resident told the man to leave. The man is then accused of going up the driveway to knock on a side door where the victim lives. The victim didn't answer the door. Police said the suspect opened a window and climbed through. He is then accused of sexually assaulting the victim, choking her and preventing her from leaving the apartment.
Police said that after the suspect left, he went across the street and knocked on the door of a residence there, but that a man who was home told him to leave.
Police identified Cooley as a potential suspect and his photo was circulated among law enforcement.
On Thursday, Erie County sheriff's deputies spotted Cooley at the Rath Building in downtown Buffalo and took him into custody. Lackawanna police picked Cooley up and brought him back to Lackawanna where was questioned and arrested.
Court records show that Cooley has six open criminal cases in Buffalo against him.
The morning of the Lackawanna assault, Cooley was arrested in Buffalo on a warrant for failing to appear in Buffalo City Court on a criminal trespassing charge, police said. He'd been arrested a month earlier and accused of trespassing at the Seneca Buffalo Creek Casino, police said. Court records show Cooley appeared in Buffalo City Court on the afternoon of May 26 on a misdemeanor third-degree criminal trespass charge and was released on his own recognizance.
He was arrested in September 2019 and accused of assaulting a law enforcement officer. He was indicted on a second-degree assault charge – a felony. His bail was initially set at $2,500, then raised to $25,000 and then reduced back to $2,500 partially secured bond.
He was arrested in Buffalo fives times since then on misdemeanor charges, including the casino incident.
His next court date is Wednesday in Lackawanna City Court.
Attorney Ian Harrington said Friday that he has been assigned to represent Cooley and that he has had a "very brief conversation" with the DA's office but did not have anything more to say on the case.
Leo asked anyone with information about other related incidents to call him at 827-6410 or Milkowski at 827-6411.