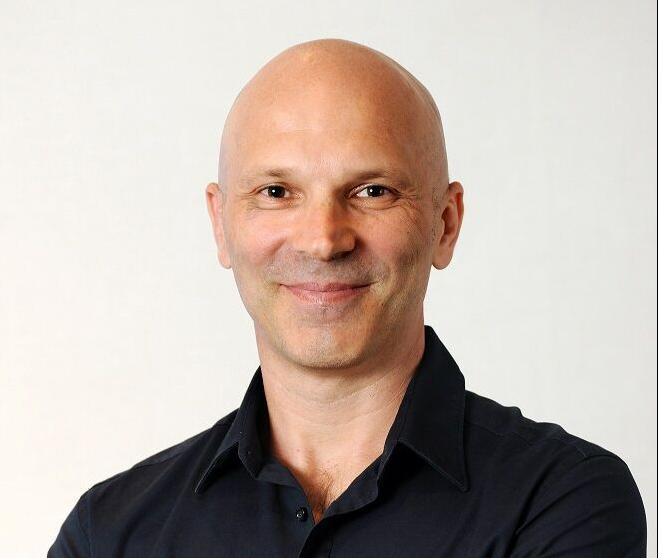 Francesco Lagutaine was born in Italy and has lived around the world, working for advertising agencies and financial services companies.
His next stop: Buffalo, with M&T Bank.
Lagutaine, 51, was named M&T's chief marketing and communications officer. He starts his new job Aug. 17.
Lagutaine has experience working in places like Hong Kong, Singapore, New York City, Frankfurt and London. What will it be like for him to move to a smaller city?
"Both myself and my family are very excited to move to Buffalo," he said. 
Lagutaine said he feels "great vibrancy" in the city, and that he and his family have been "overwhelmed" by the reception they have received. "Everybody we've been engaging with has been incredibly welcoming and incredibly generous," he said.
He and his wife, Marianne, and their two boys, ages 8 and 14, will move into a house they bought near the Buffalo Zoo.
Lagutaine became a U.S. citizen in 2005. He had worked in Asia for the past 11 years, first with Citibank Asia Pacific and then with Manulife, an insurance and wealth management company. He was looking for an opportunity to come back home, and the opening at M&T interested him.
"I had always been an admirer of M&T's financial discipline, and the strength that M&T displayed, especially during the financial crisis in '08 and '09, was something that was admirable," he said.
Lagutaine said he also came to appreciate M&T's community involvement. "For a consumer guy, it's an ideal organization to work with," he said.
As he steps into his new job, Lagutaine said he feels M&T has built strong connections with its customers through its employees. "Now I think the biggest challenge for marketing is, how do you augment that human connection through the power of digital channels?" he said.
Lagutaine said banks like M&T will be essential to support the economic recovery from the Covid-19 pandemic.
"I feel that organizations and businesses have an even bigger role to play in making sure the communities, the cities they operate in, actually transition successfully through this period," he said. "It will require new thinking, it will require trying new things."
Get local news delivered to your inbox!
Subscribe to our Daily Headlines newsletter.