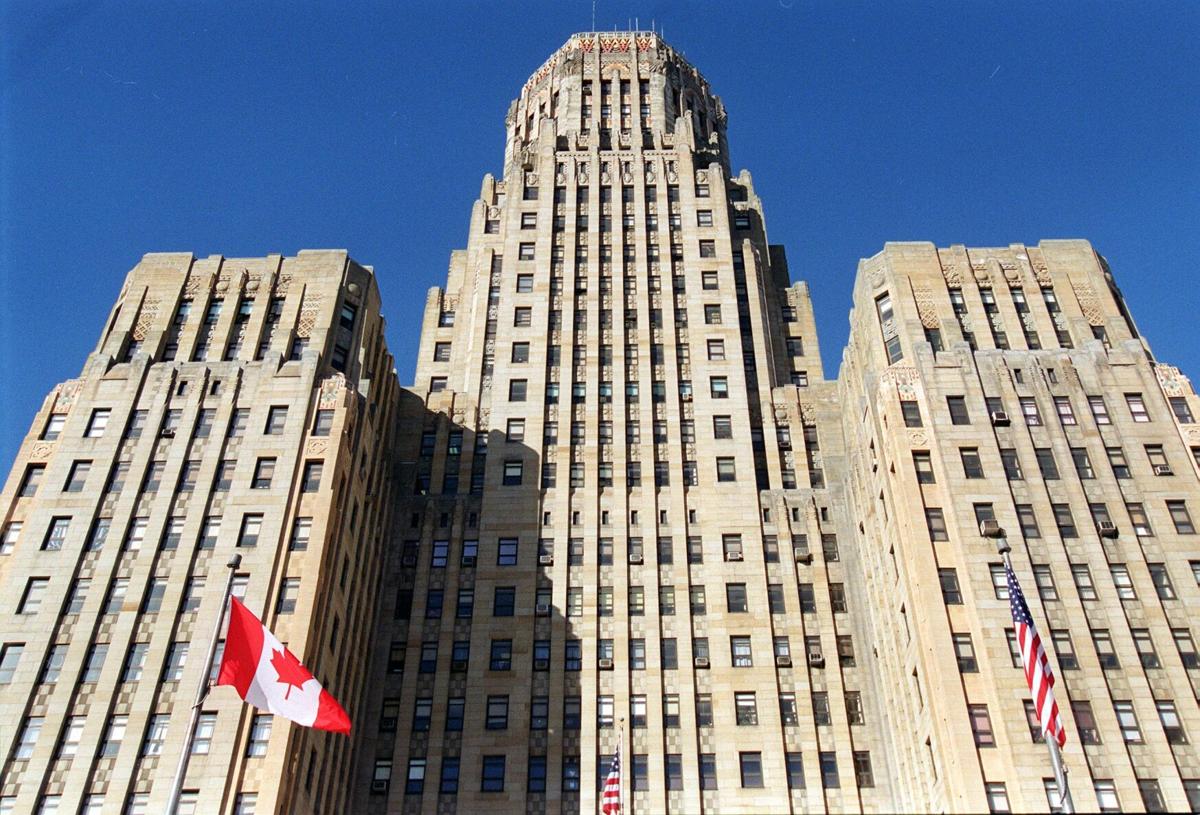 The prize would be $500 a month for two years, with some 1,600 winners picked by chance, for a total payout of $20 million.
But this isn't the newest game from the New York Lottery. 
Rather, it could be part of the American Rescue Plan.
The money would go to low-income households in Buffalo – selected by a lottery.
Here are the highlights of Mayor Byron Brown's proposal for spending some $328 million in federal stimulus aid.
The "income assistance program" is one of 28 ways Mayor Byron Brown has recommended spending more than $328 million in federal stimulus aid to the city over two years.
Brown's proposal includes $40 million for water and sewer system improvements, $20 million for renovating four community centers, $20 million for improving city parks and $13 million to forgive the outstanding balances of every household's water and sewer bills.
The two-year income assistance program would be funded at $10 million each year. Recipient households also would be eligible for enhanced job placement assistance from the Buffalo Employment Training Center and financial counseling from a nonprofit service. Similar programs are being tried in cities across the nation,  and other cities such as Buffalo are considering such a program.  
• Stockton, Calif., in a pilot program, provided 125 residents with $500 monthly payments over 24 months.
• Chicago proposes providing at least 5,000 eligible recipients with $500 a month for one year.
• Oakland, Calif., unveiled a program in March to provide hundreds of low-income families $500 monthly payments for 18 months. Households with the greatest income disparities have priority.
• St. Paul, Minn., began a pilot program in October to give 150 families $500 per month for up to 18 months.
• Newark, N.J., announced in February that it would move forward with a two-year pilot program to provide $6,000 annually to 400 residents whose incomes fall 200% below the federal poverty income level.
Lawmakers voted 7-4 along party lines for the $123.7 million plan presented three weeks ago by County Executive Mark Poloncarz, with Democrats voting in favor and Republican-supported legislators voting against it.
The proposal won praise from Andrea Ó Súilleabháin, executive director at Partnership for the Public Good, a left-leaning research and advocacy group.
"Direct assistance to people and families in need is critical to a just recovery from Covid-19," she said. "Since 2020, we've seen how many households in Buffalo are struggling financially, including those with residents working full time in low-wage jobs. As the Stockton, Calif., income program has shown, when residents are given direct aid, they choose to spend it on what they really need – basic needs like food, utilities, medical care, as well as home repairs, job training and upskilling and paying off debt. They are able to move forward out of poverty, and this is good for all of us." 
But the proposal doesn't impress Henry Louis Taylor Jr., director of the University at Buffalo Center for Urban Studies.
He said he does not have a "high regard" for the low-income assistance program proposal.
"That's a joke: $500 for 1,600 families that are probably making about $15,000 or $16,000 dollars a year?" Taylor said.
Although the district spending plan is 169 pages, much of the document was devoted to background, academic concepts and guiding principles, not price tags, cost analyses or payroll needs for specific new academic and enrichment programs or construction-related expenses.
Some 68% of African-American residents in the city are renters, along with about 78% of the Latino population and 62% of the Asian-American community, he said, citing census figures.
"These families are faced with two issues: They're paying 40, 50, 60% of their income on housing, and … many of these families, especially those who don't own a car, have almost no money left over to do anything with," Taylor said.
The second part of their problem is the deplorable quality of their housing, he added. The combination of high rents and low-quality housing has a toxic effect on the families already under a lot of stress, and these factors drive the health disparities between Black and white residents, Taylor said.
"Why not put a program together that's going to deal with those types of issues," he said. 
The median household income for Black residents in Buffalo is $28,000, Taylor added.
"So when you talk about the 1,600 families that are being targeted, that's not going to do anything," he said of the program.
Robert Silverman, an urban and regional planning professor at UB, said income supplement programs can help people move out of poverty if the money is tied to other programs – whether it's providing people with education, housing assistance or child care.
Programs like the one Brown proposed could build support to make them available to the population at large as a universal basic income program, he said.
"If the City of Buffalo is thinking about experimenting with something like this, hopefully that would be part of a broader effort to lobby for a federal level program that would be a universal income supplement that every household would have access to," Silverman said.
Delaware Council Member Joel P. Feroleto said he wants to learn more about the lottery system and would like to explore more programs that can assist working parents with day care.
"I would like to hear more information about the lottery system ... but I also hear a lot of concerns from low-income working parents about the struggles they have with affordable day care," he said.
Brown's American Rescue Plan spending proposal, which will be discussed at the Common Council's Finance Committee meeting Tuesday,  may be amended as the Council and administration "hopefully and prayerfully" work together to produce a final document, Council President Darius G. Pridgen said.