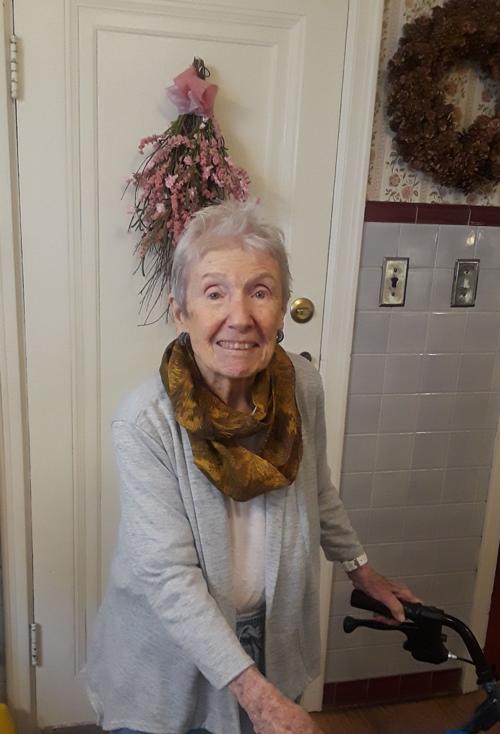 Nov. 7, 1918 – April 4, 2020
Lorraine Stern came into the world at the height of another pandemic, the Spanish flu.
At the time, her mother was traveling with her father, who was part of the acrobat team Monroe and Grant on the Vaudeville circuit. Then, as now, theaters everywhere were closed to stop the spread of the disease and they were stranded in a hotel in Chicago.
She was named Lorraine because she was born in a military hospital in Chicago where they were treating French soldiers, her daughter Trudy Stern said.
According to family lore, her daughter added, "She was delivered by Dr. (Harry) Cagney, James Cagney's brother. He took care of all the show people."
She died Saturday in Hospice Buffalo, Cheektowaga, after a period of declining health. She was 101.
The former Lorraine Lowe toured with her parents, growing up on the road and attending a school for children of theater professionals until she became a teen. Then she was sent to live with an aunt in Manhattan, took voice lessons and graduated from the all-girls Julia Richmond High School on the Upper East Side.
After high school, she embarked on a career as an entertainer, adopting her father's stage surname and becoming Lorraine Grant.
In Hollywood, she was a stand-in for film actress Deanne Durbin in horseback-riding scenes. She appeared among the Hollywood Doubles in the 1940 film short, "Double or Nothing," along with stand-ins for Mae West, Bing Crosby, Greta Garbo and Charles Laughton.
As a nightclub singer, she toured with jazz bands. After a booking at the Park Lane Restaurant in Buffalo, she went on to Rochester, where she met Buffalonian Harry Stern, a violinist in another jazz band who had won a scholarship to the Eastman School of Music. They were married in 1942 and he went on to a long career as one of the Buffalo area's leading bandleaders.
Mrs. Stern performed as a vocalist with her husband in various bands at the Peter Stuyvesant Room and the Park Lane during the 1940s. Later she became a homemaker and the mother of four children, one of whom, Suzi Stern, is a jazz singer.
A longtime resident of North Buffalo, she attended Temple Sinai and was active as a volunteer with B'Nai B'rith. She also took courses at the University at Buffalo. A poetry lover, she attended many literary events.
In addition to her daughters, survivors include a son, Alan; seven grandchildren; and several great-grandchildren.
Services will be private.