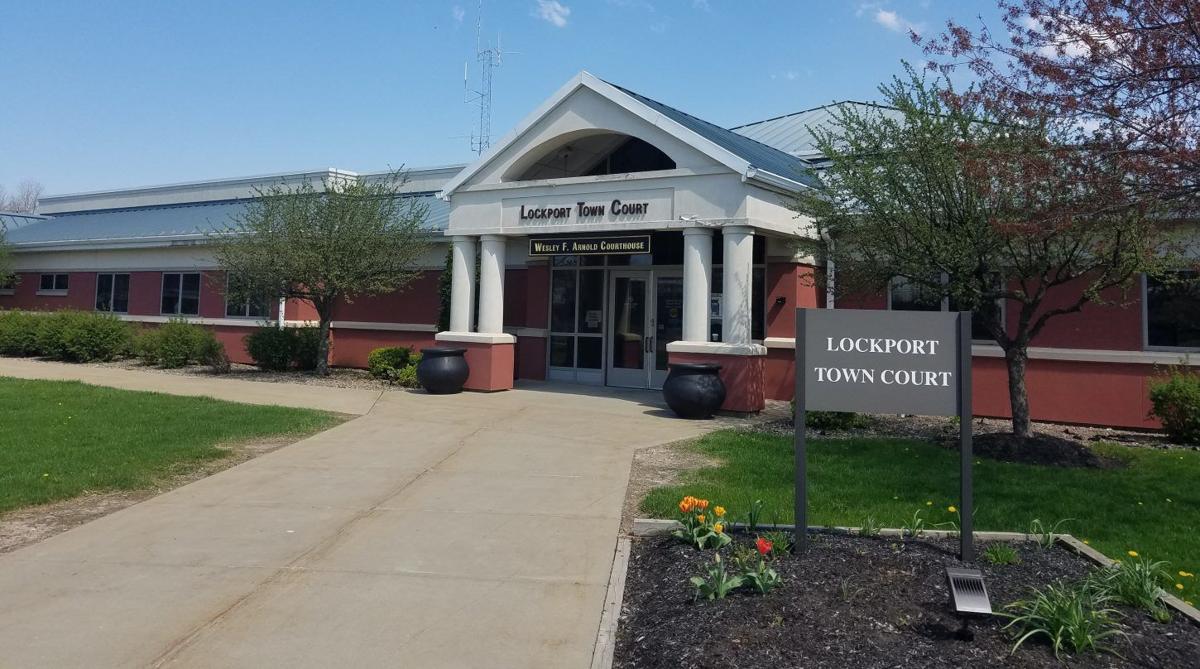 Leonard G. Tilney Jr., a Lockport town justice for the past 14 years, will resign effective Sunday in the face of an investigation by the State Commission on Judicial Conduct about three allegations of offensive conduct.
The commission said in a news release that during 2017 Tilney, who is an attorney, "made a culturally insensitive remark to a defendant at a sentencing; yelled at his co-judge from the bench in a denigrating manner using vulgarity; and posted racially offensive material in the office area of the courthouse."
Justice Paula L. Feroleto, chief administrative judge of the Eighth Judicial District, said Wednesday she was made aware of the complaints about Tilney last year and signed an order in August 2017 barring Tilney from presiding over any more criminal cases.
"I understood he was being investigated, and I did that pending the results of the investigation," Feroleto said.
Tilney, 71, did not respond to a request for comment, but his lawyer, Timothy P. Murphy, said Tilney "never intended any offense through any statements he made while a judge, and he is proud of what he accomplished on the bench."
A source who was not authorized to comment on matters before the commission said the "culturally insensitive comments" were made at a larceny sentencing, but the source didn't know exactly what was said.
Tilney is also alleged to have called Justice Cheryl A. Antkowiak a vulgar name.
"As a judge, I can't comment on any of this," Antkowiak said.
As for the posting on the bulletin board, a source with knowledge of the matter said Tilney, a history buff, had been discussing Abraham Lincoln with staffers and wanted to show how Lincoln's feelings on slaves had evolved. He posted a quote from an 1858 Lincoln speech in which Lincoln used language which today would be deemed racially insensitive, which the source said did not reflect Tilney's actual racial views.
"A judge is obliged to be patient, dignified and courteous and to avoid even the appearance of bias or intolerance that would undermine public confidence in the integrity of the courts," Commission Administrator Robert H. Tembeckjian said.
Wednesday's announcement made public some decisions that had been made some time ago. The commission disclosed a letter Tilney wrote to Lockport Town Supervisor Mark C. Crocker Aug. 8 in which he announced his decision to resign as a judge and simultaneously to retire from the practice of law after 46 years.
The letter made no reference to the state investigation. "Age, physical agility and mental ability wait for no man," Tilney wrote.
In a stipulation filed with the commission Sept. 11, Tilney agreed not to seek or accept any judicial office in the future.
The commission said details of the investigation regarding Tilney's conduct will remain confidential, by terms of the stipulation.
The stipulation referred to the death of Tilney's wife Clara on Sept. 17, 2016. Murphy said the issues that led to Feroleto's order were "directly related to the impact the death of his wife had on him."
"The death of his beloved wife Clara two years ago has weighed heavily on both his heart and mind," Murphy said. "Judge Tilney now looks forward to spending more time with family and friends, and he greatly appreciates the support he has received from colleagues, friends and voters throughout the years."
Crocker said the Town Board has discussed a potential replacement for Tilney and intends to vote on the appointment next week, but he wouldn't disclose who that appointee is. Voters will fill the seat for a four-year term in the November 2019 election.