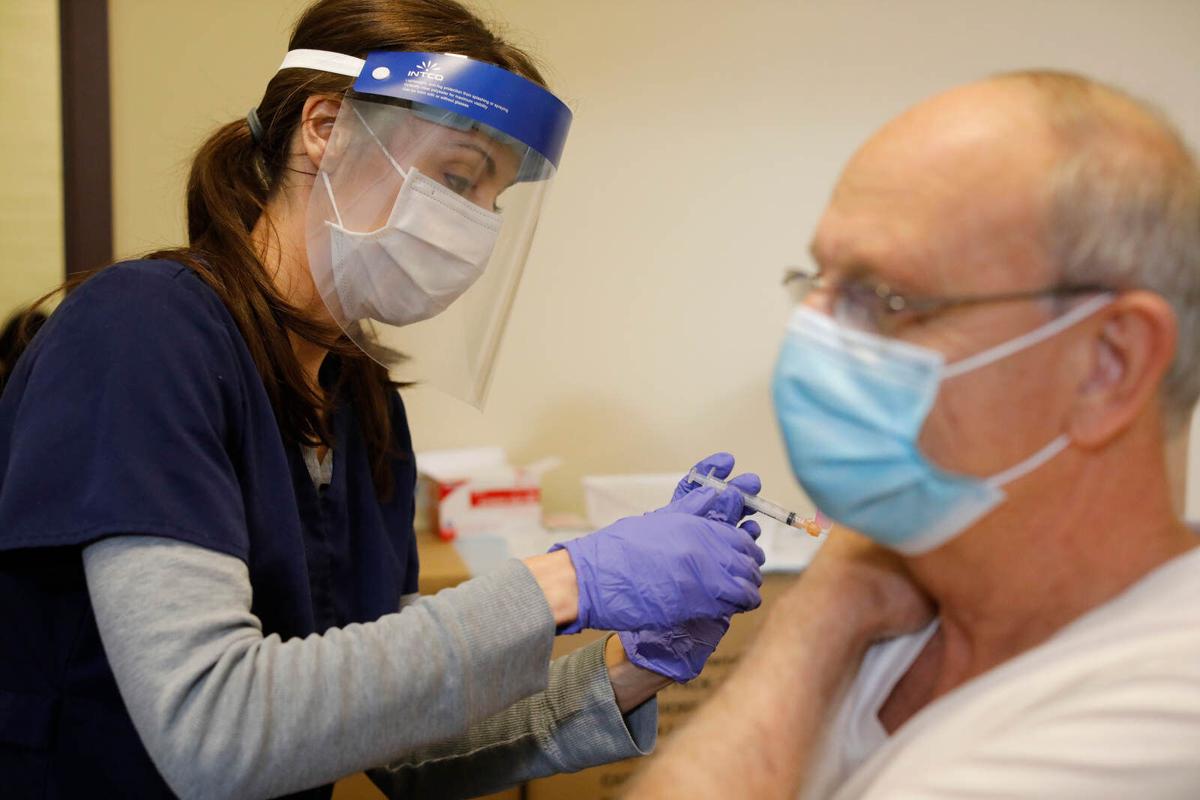 Jericho Road Community Health Center and the Neighborhood Health Center of WNY will be among the first 250 health centers in the country to receive a direct allocation of Covid-19 vaccine doses from the federal government, Rep. Brian Higgins announced Tuesday.
"Our federally qualified health centers already know how to get this done – communicating the importance of the vaccine, reaching out to the community, delivering quality care," Higgins said in a statement. "This represents a major step forward in Covid vaccine distribution in Buffalo and Western New York."
Higgins said his office was notified by the U.S. Department of Health and Human Services. He has written a letter to the agency suggesting Western New York clinics be among the first batch to get the direct allocation of vaccine doses shortly after the White House announced its plan on Feb. 9.
The administration has indicated it plans to expand the vaccination program to more of the 1,400 federally qualified health centers nationwide as the vaccine supply increases. Higgins said he will push for the Community Health Center of Buffalo, which also operates a clinic in the City of Niagara Falls, to be added as a partner.
Jericho Road's clinics serve largely underserved and marginalized populations, including refugees and immigrants, in Buffalo's West Side and East Side neighborhoods. 
The Neighborhood Health Centers of WNY's four clinics are in Black Rock, on Niagara Street near downtown, and in Hamburg and Blasdell. 
"We're obviously very excited about it," said Myron Glick, Jericho Road's co-founder and chief medical officer. "I'm hoping this will mean we will get a regular allotment of the vaccine on a weekly basis that we can give out to our patients and the communities we serve."
Glick said the two clinics have given out 2,000 first doses to date, but the supply of vaccine from the state has been irregular, something he hopes a federal allocation will change.
"We receive 400 one week, 200 the next and some weeks are without any," he said.
Glick said 82% of his patients who have received the vaccine are Black or brown. Having trusted primary care physicians administer the vaccine can help close the equity gap that currently exists with vaccines, he said.
Higgins also made that point in announcing the government's selections.      
"Federally qualified health centers are trusted providers in their communities," Higgins said. "Leveraging the existing relationships they have with patients who may not otherwise have access to health care and who may be historically mistrustful of our health care system will be key in getting folks in these hard-to-reach communities vaccinated."
The clinics are expected to be able to place orders for vaccines in the next two weeks.
Veteran Administration facilities, including the Buffalo VA Hospital, already receive a direct allocation of vaccines from the federal government.
Mark Sommer covers preservation, development, the waterfront, culture and more. He's also a former arts editor at The News.