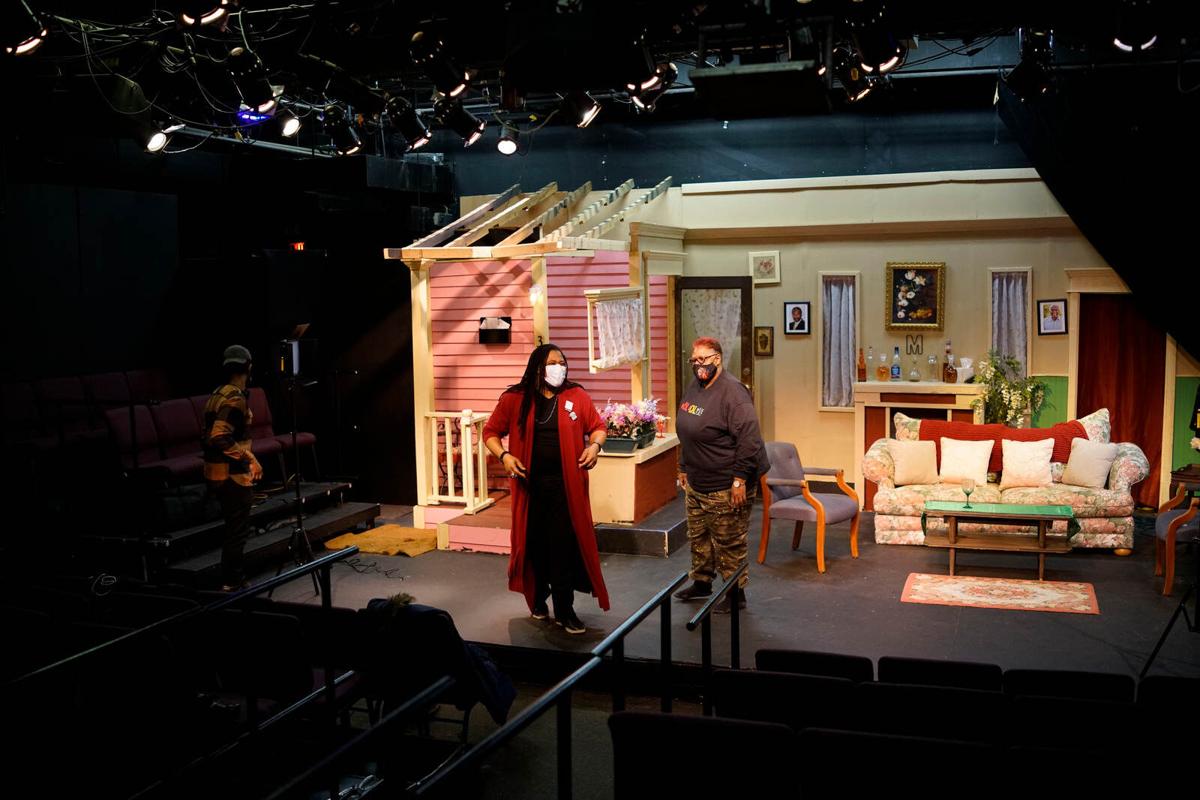 New rules allowing live performances beginning April 2 come as welcome news. 
But venue operators also say the attendance restrictions announced this week, together with ongoing social distancing requirements, still make mounting productions and presenting concerts financially challenging at best and not viable at worst.
Live performances came to a grinding halt a year ago, and virtual presentations have proved to be a poor substitute, so venue operators are weighing the pros and cons of reopening under the new rules. Some also said worries over safety still override other concerns.
The new rules announced by Gov. Andrew Cuomo allow concerts, plays and other performances to reopen at 33% capacity, with attendance capped at 100 people indoors and 200 people outdoors. Those numbers increase to 150 people indoors and 500 outdoors if attendees show proof that they tested negative for Covid-19 before entering.
"It's great news," said Kate LoConti Alcocer, Irish Classical Theatre Company's executive artistic director. "It gives me hope that healing the live performance world is so much closer than we had thought." 
A year into a health crisis that has seen their business models challenged and their core means of commerce with their audience decimated, area theater companies continue to plan for a future sans in-person indoor gatherings.
Josh Holtzman, who manages shows for Buffalo Iron Works and promotes concerts for Twenty6 Productions, said he would have preferred it if the guidelines were at least 50% capacity, but will see if less than that can be financially feasible.    
"At least it starts to give me a little more hope," Holtzman said.
Still, others see the limited number of people allowed to attend performances as unworkable.
"I don't know who has a model where that works, but it's not us," said Donny Kutzbach, co-owner of the music venue Town Ballroom and the concert booking company Funtime Presents.
The Covid-19 pandemic has left behind-the-scenes workers, including stagehands, production staff, riggers, roadies, lighting and sound technicians, unemployed for nearly a year – and counting.
The limited capacity restrictions also don't work for the Riviera Theatre in North Tonawanda, said David Fillenwarth, the theater's executive director.
"It doesn't really help us," he said.
The governor cited improvements in the daily count of new coronavirus cases since January and the rollout of the vaccine as justification for loosening restrictions.
But even with the new restrictions in place, some said it's still too soon to safely resume.
"To protect the actors, due to our size, we won't open at least until the fall," said Gina Gandolfo, managing director of Road Less Traveled Productions, which has 100 seats in its theater. "I don't believe we can have 33% capacity in a socially distanced way right now."
Some operators said they don't think it's safe to resume live shows regardless of capacity.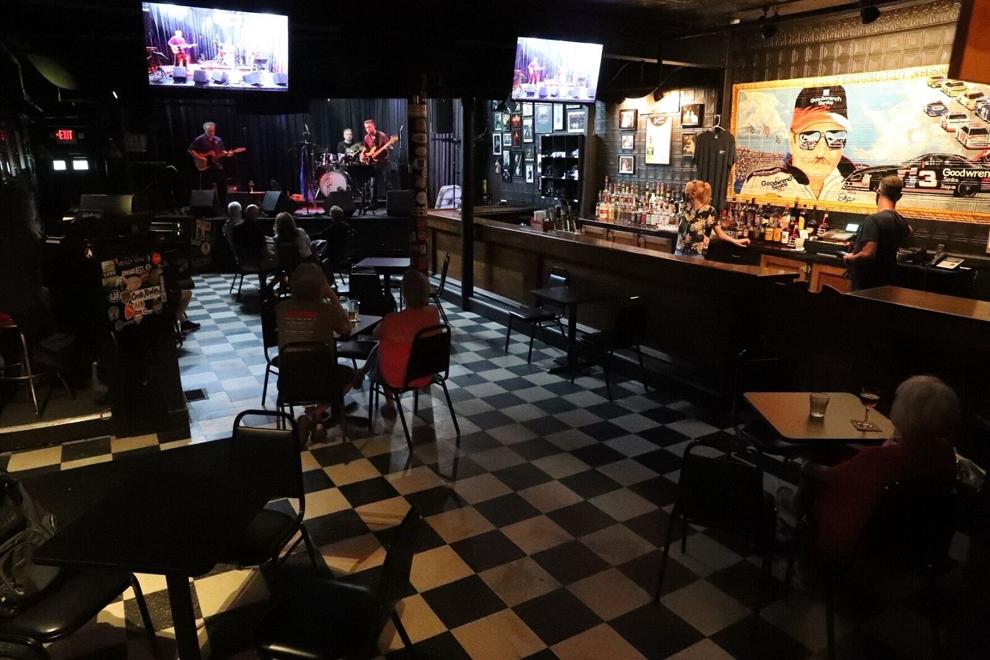 Joe Rubino, who owns the Allentown music club Nietzsche's, which has been closed since last March, said he won't reopen despite his belief that the new guidelines are potentially viable.
"Even though the numbers might almost work financially, I don't think it makes sense healthwise," Rubino said. "In a closed space with people drinking, dancing and listening to music, in my opinion it's still too risky."
But Rubino said he is encouraged by the numbers of people getting vaccinated, and is looking forward to things getting closer to normal again.
Paul Robeson Theatre's black box theater has a capacity of 100 seats, so one-third capacity would be 33 people. Yao Kahlil Newkirk, the theater's artistic director, said putting on a show for so few people isn't financially viable.
But his greater concern, he said, is safety and he thinks it's too soon for traditional shows. Instead, the theater is offering nontraditional stage theater, with smaller walkthroughs Newkirk likened to an art installation that bring minimal contact between performer and audience.    
"The performers are a safe distance away from audience members," Newkirk said.
Lisa Ludwig, Shakespeare in Delaware Park's executive managing director, said the uncertainty of the roller coaster ride the coronavirus has been on, and the complexity of checking people for being tested are reasons enough not to operate this summer at their stage. Instead, the theater company will tour "Shakespeare and Love" at other parks and outdoor venues, and present walkthroughs of a show based on "A Midsummer Night's Dream" in another area of Delaware Park.
"I am fearful that those rules could change at any minute," Ludwig said of the new guidelines. "To try to mandate capacity, and make sure we don't go over that capacity, and that people are tested or vaccinated would not really work well for us this summer."
Chris J. Handley, Alleyway Theatre's executive artistic director, also said there are still too many challenges to return to live theater just yet.
"We're totally anxious to get back to it. We can't wait," Handley said. "This is great news and an awesome first step, and it gives us all hope that we are getting to the end of this crazy year."
But Handley said until more people are vaccinated and Covid-19 recedes, it's premature to stage traditional live theater, regardless of the capacity.
"It's hard to do any great play that has a love scene or fight scene that gets people closer than 6 feet," Handley said.
The new regulations will also have no effect on Shea's Buffalo Theatre.
Michael Murphy, Shea's president, has said touring Broadway shows, because of the expense of mounting large productions, must have the opportunity to play in front of a full house.
Mark Sommer covers preservation, development, the waterfront, culture and more. He's also a former arts editor at The News.