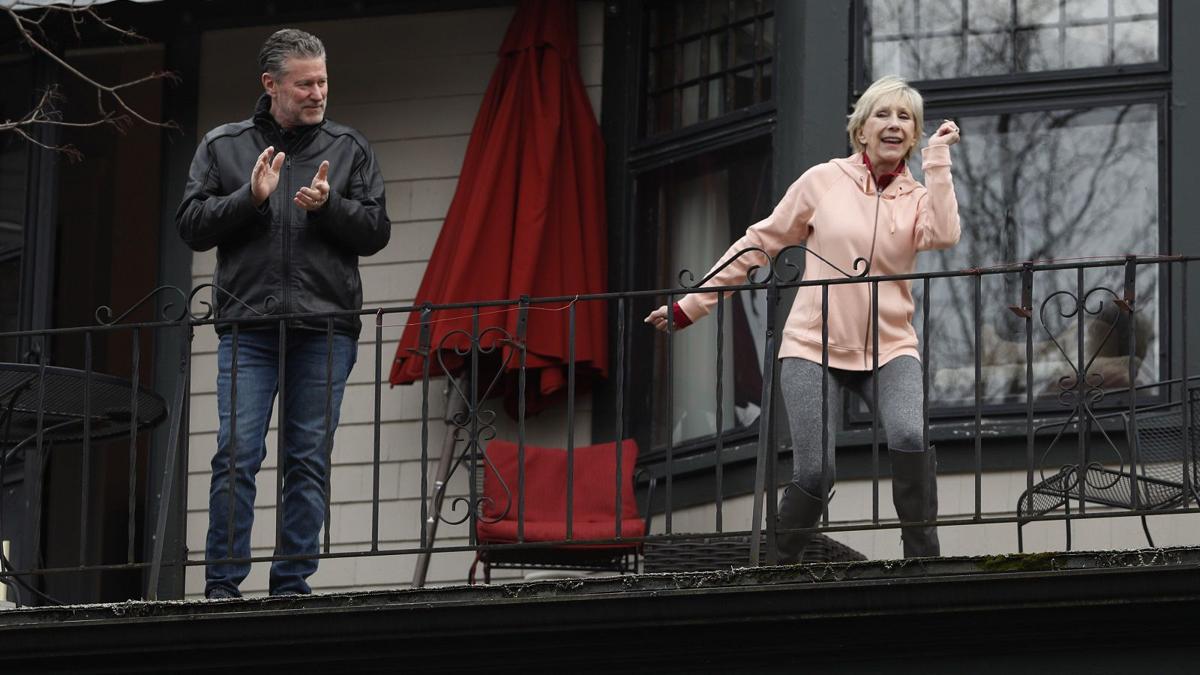 Every evening at 5:30, Nadja Piatk and her husband, Doug Smith, head out onto their second-floor balcony, overlooking their Lexington Avenue neighborhood, and do their best to spread a little bit of joy in a time of fear and uncertainty.
"My husband Doug owns SVS, an audio-visual equipment company in Kenmore," Piatk said. "All his equipment has been sitting idle since he had to lay off his employees, after all events in Buffalo were canceled. We're trying to put that equipment to good use and have a positive experience in our neighborhood."
Smith has been performing short sets from the couple's balcony each evening since March 18, and plans to continue doing so for the foreseeable future. He and Piatk have found the response from their neighbors to be a wholly positive one.
"The music brings people out of their homes," Piatk said. "Many of these people are spending their days sequestered. This gives everyone a chance to step out into the fresh air, wave to their neighbors, dance a bit, and feel some joy in their day."