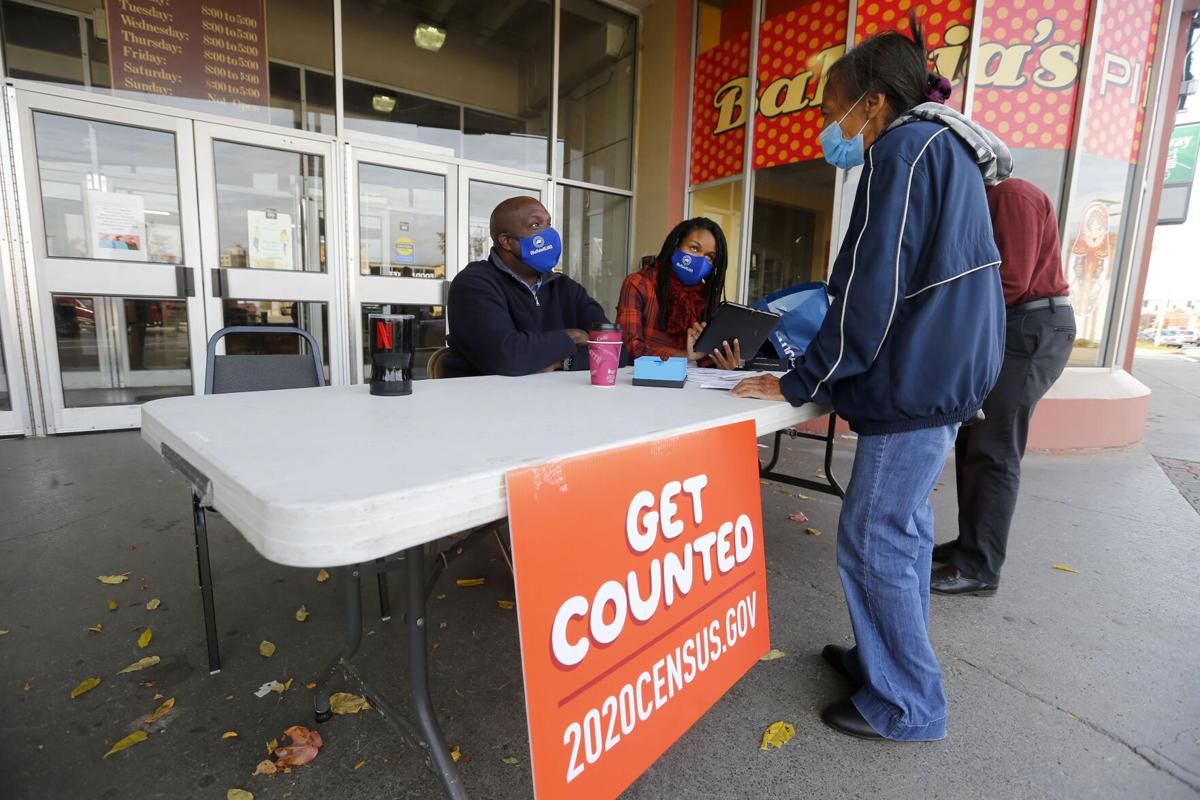 If one number stands out among all the 2020 census data reported to New York State last month, it was probably 89.
That's the shortfall of people officials said prompts the loss of one of New York's 27 seats in the House of Representatives, weakening the state's Washington clout and most likely affecting upstate most. Eighty-nine more people in a state of more than 19 million, they said, would have in large part preserved the state's current district boundaries.
Immediately, Gov. Andrew M. Cuomo promised to explore legal action. So did Attorney General Letitia James. And Mayor Byron W. Brown supports the effort.
But one of the nation's leading census experts concludes that all the protests, legal threats and "woulda, coulda, shoulda" laments will most likely lead nowhere. The appropriation formula, says Terri Ann Lowenthal of Stamford, Conn., stems from population shifts that ripple through all states – not just New York. The former staff director of the House Census Oversight Subcommittee, Lowenthal notes apportionment of the 435 House seats is determined by the population numbers from the entire country.
She labels the 89-person deficit a "mirage" because the final apportionment stems from a complicated mathematical formula that assigns the next seat depending on remaining population throughout the United States.
"The apportionment formula can be sensitive to smaller shifts in all the states," she said. "So all the cards in the deck leading to the 435th seat can be reshuffled."
As a result, Lowenthal believes that despite the seemingly paltry number of 89 residents affecting New York's appropriation, the result can probably not be challenged without affecting other states.
"I think the likelihood of any state making a successful case in court to overturn the results of congressional appropriation are slim to none," she said a few days ago. "There has never been a successful case challenging appropriation outcome."
Lowenthal, who consults on census matters throughout the country, said New York's situation cannot be viewed in a "vacuum." So it would prove almost impossible to consider New York's argument without taking the entire nation into account.
"If there were a feasible way to recalculate a state population, that effort would affect all states and not just New York," she said. "It would not be possible to revisit New York's population without doing all the states."
State officials had feared that thanks to slow population growth, New York would lose two House seats for the 2022 election. Instead, the New York delegation in the House will shrink from 27 to 26 – all because of needing just a block's worth of population.
But Lowenthal also explained that the census requires states to count military personnel and federal employees stationed overseas in their state "home of record."
"Without the overseas population being counted in every state," she said, "New York would have lost the seat by 3,056 people."
Richard Azzopardi, senior adviser to Cuomo, did not return phone calls for comment about the state's plans. But in Buffalo on Thursday, the governor said the Trump administration "petrified" a large segment of New York's population from participating in anything related to the federal government.
But he also acknowledged any legal effort could prove a challenge.
"Hope springs eternal. I try everything," he told reporters. "Is it a slam dunk? No. Far from it."
Still, the issue remains under study. A spokeswoman for the Attorney General's Office said officials are still weighing their options after Cuomo requested a study of the matter.
Brown's office, which sponsored a vigorous campaign to encourage census participation last year in the depths of the Covid-19 pandemic, is also supportive. The city was aiming to note a census increase for the first time since 1950.
"Mayor Byron Brown supports the Governor's request that the NYS Attorney General review the legal options to determine whether there are any grounds for a lawsuit regarding the accuracy of the census count," spokesman Michael J. DeGeorge said in a statement, "which was short by 89 people and which led to a very narrow loss of a Congressional seat in New York."
County Executive Mark C. Poloncarz also noted that Erie County spent money to encourage the census effort as it tried to note an increase in population for the first since 1960.
"I think we did a good count here, and I would not be surprised if the population of the county actually increased from the 2010 census," he said.
He maintains, however, that the county identified as many as 5,000 people not in the census database that should have been counted. As a result, he does not believe Erie County should be penalized by a loss of congressional representation.
"We should not be the ones to bear the brunt of the loss of a congressional district," he said. "If we lose a congressional seat because a few counties did not get a complete count of their communities then shame on them that they didn't do more."