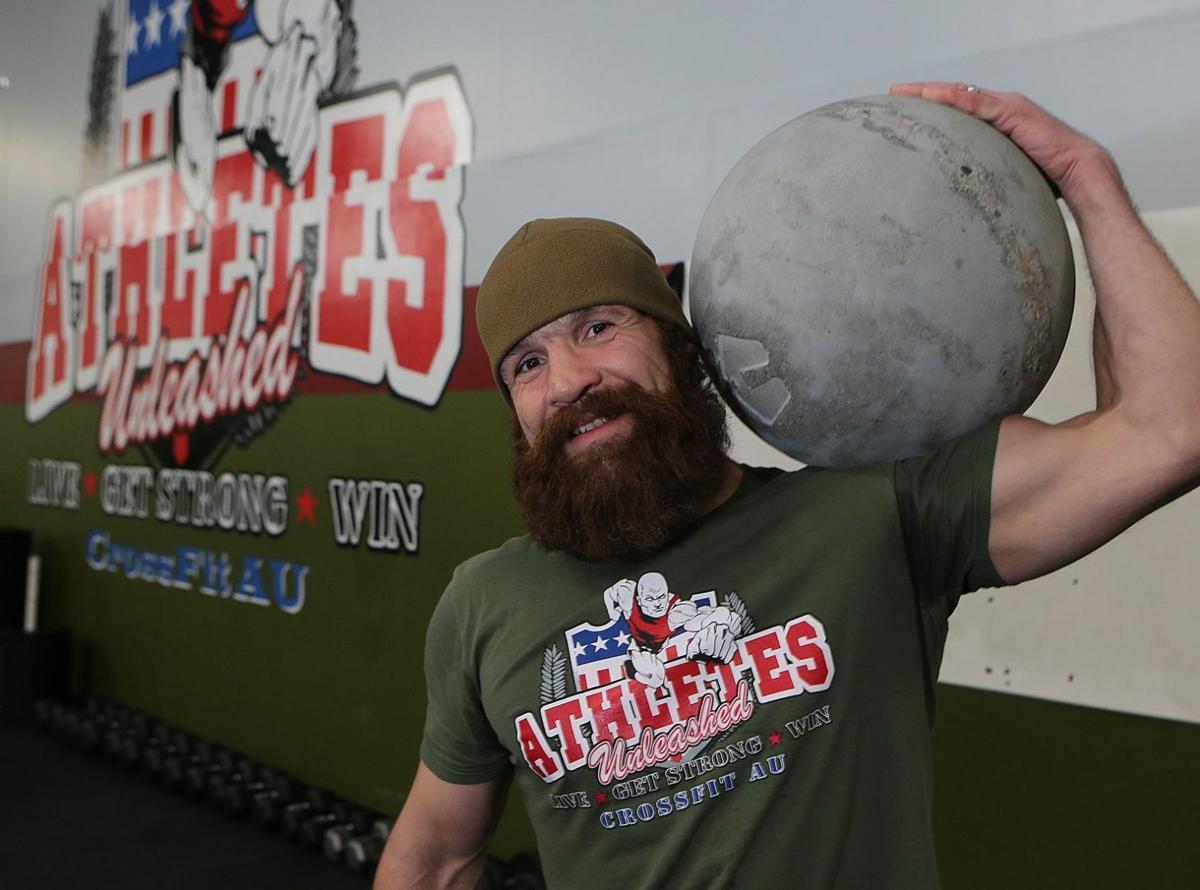 A lawyer for an Orchard Park gym owner said Tuesday that a state Supreme Court judge has ruled in favor of his client, who no longer has to follow executive orders issued by Gov. Andrew M. Cuomo that are older than 30 days.
Attorney Todd Aldinger said that Judge Paul B. Wojtaszek ruled in favor of Athletes Unleashed on statutory grounds, having determined that, under the state's Executive Law, section 29A, a directive or suspension issued by the governor can only be imposed for 30 days.
"So there's no provision for the governor to extend directives," Aldinger said. "All along, he's supposed to have gone back to the Legislature and getting his directives ratified."
The ruling is the second court win for Athletes Unleashed and its owner Robert Dinero, who drew national attention after hosting a protest against Covid-19 business restrictions in November inside his California Road gym, where participants accused Erie County health inspectors of trespassing. 
The governor's office has not yet decided on its next step.
"We are reviewing this decision, which applies only to this business, and are considering all options," Jack Sterne, a spokesman for the governor, said in an email.
In the most recent lawsuit, Aldinger and attorney Paul Cambria argued that the restrictions that the governor was placing on gym owners in response to the Covid-19 pandemic were directives, and not laws that would require approval by both the state Senate and Assembly before being signed into law by the governor.
The court fight over pandemic restrictions has escalated between the state and an Orchard Pa…
"For example, the mask mandate: the governor imposed it initially by executive order, and he could have at any time gone to the Legislature and said, 'I think this is a good idea. Can we make this a (temporary) law for the next nine months?' He never did that. He kept extending it for 30 days at a time, ignoring the fact that the law under which he's issuing these executive orders doesn't allow him to extend his directives," Aldinger said.
Aldinger said that the judge also ruled that the governor's directive that gyms be restricted to opening to no more than a third of their capacity or a third of their normal class size prior to the pandemic is arbitrary and capricious.
Aldinger added that the other issues raised in his client's lawsuit against the governor were rendered moot because he won on the main issue, which was the challenge to the governor's authority to issue directives that extend past 30 days.
"The judge didn't have to decide them because the directives that we were challenging, he said that they were expired. So there was no reason to rule on them on other grounds," Aldinger said.
Owners of fitness facilities across the area hope a judge's ruling in favor of an Orchard Park gym will lead to relaxed restrictions for them, too.
He added that the judge's ruling "should signal the return to normal constitutional government in New York State, not law-making by the governor by executive order, but law-making through the bicameral, constitutionally prescribed process where the Senate passes a bill, the Assembly passes a bill and then it's given to the governor for a signature."