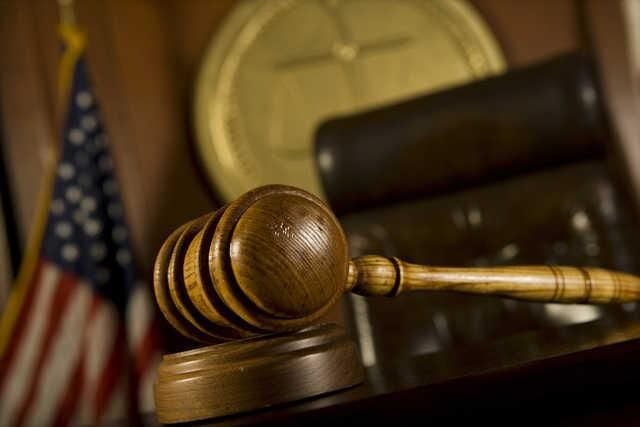 A Buffalo human services agency with a mission to protect children was named as a defendant in a Child Victims Act lawsuit that alleges a sexual assault ring operated inside its group home for children in foster care.
A Buffalo man, identified only as John Doe in the lawsuit, alleged that Child & Family Services was negligent in not preventing him from being abused by at least six employees, on 50 to 70 occasions, from 1978 to 1980 at Conners Children's Center.
Retired Auxiliary Bishop Edward M. Grosz, who for many years played a key role in the handling of sex abuse complaints against priests in the Buffalo Diocese, is accused in a lawsuit of sexually assaulting a 15-year-old boy after a confirmation service in 1990.
Most of the assaults happened in a second-floor apartment above classroom and gym facilities at the group home, according to court papers.
The lawsuit alleged that supervisors and staff sometimes assaulted the plaintiff, who was 8 to 10 years old, in large groups, with other children and staff present. Staff used handheld cameras to film the assaults and took photographs of naked children, including the plaintiff, court papers said.
A Child & Family Services spokeswoman said agency officials learned of the allegations Monday morning, when the case was filed.
The former student, now 33, alleged that he was teased by other students because they knew he was being molested and the school, Darul-Uloom Al-Madania, did not stop it.
"The mission of Child & Family Services is to strengthen families and promote the well-being of children through prevention, intervention, education and advocacy," said Mary Czopp, chief communications and development officer. "Child & Family Services had not seen this complaint prior to it being filed today and is working with its counsel to evaluate the plaintiff's allegations and determine the appropriate next steps. However, Child & Family Services is not aware of any evidence supporting the allegations contained in the complaint."
Child & Family Services is a $50 million human services agency that has operated in Buffalo since 1873. It runs a variety of programs, including foster care and adoption, counseling, and residential treatment centers.
The case was among several dozen filed in Erie County over the past week. A two-year window to make claims in New York State under the Child Victims Act expires Saturday.
Growing up in a troubled home in Niagara Falls, the plaintiff witnessed domestic violence and drug abuse at a young age. He was put in a foster home and then returned to his mother's home. At age 8, he was placed in Conners Children's Center.
"It was a place that he could go that would keep him safe from a lot of the issues he had faced in his young life up to that point. Of course, the exact opposite happened," said Max Selver, an attorney with Emery Celli Brinkerhoff Abady Ward & Maazel in New York City. "So, certainly, it left a lasting and indelible imprint in his ability to trust not only other people, but other institutions that were being upheld as trustworthy and reliable."
Three Western New York Scout councils will have to pay into a $425 million pot to settle sex abuse claims, under a proposed bankruptcy reorganization plan.
Selver said the abuse of his client at Conners Children's Center was "more or less continuous" throughout his nearly three years at the facility.
When he refused to go into the second-floor apartment where he had been abused dozens of times previously, a supervisor drove him to the parking lot of a nearby church and various stores and restaurants and forced him to perform oral sex on a nearly weekly basis, the lawsuit alleged. The alleged perpetrator sometimes brought the plaintiff to church services before or after the assaults. As a "reward" for the trips, the supervisor gave the plaintiff special privileges at Conners, such as a coveted job in the kitchen, according to court papers.