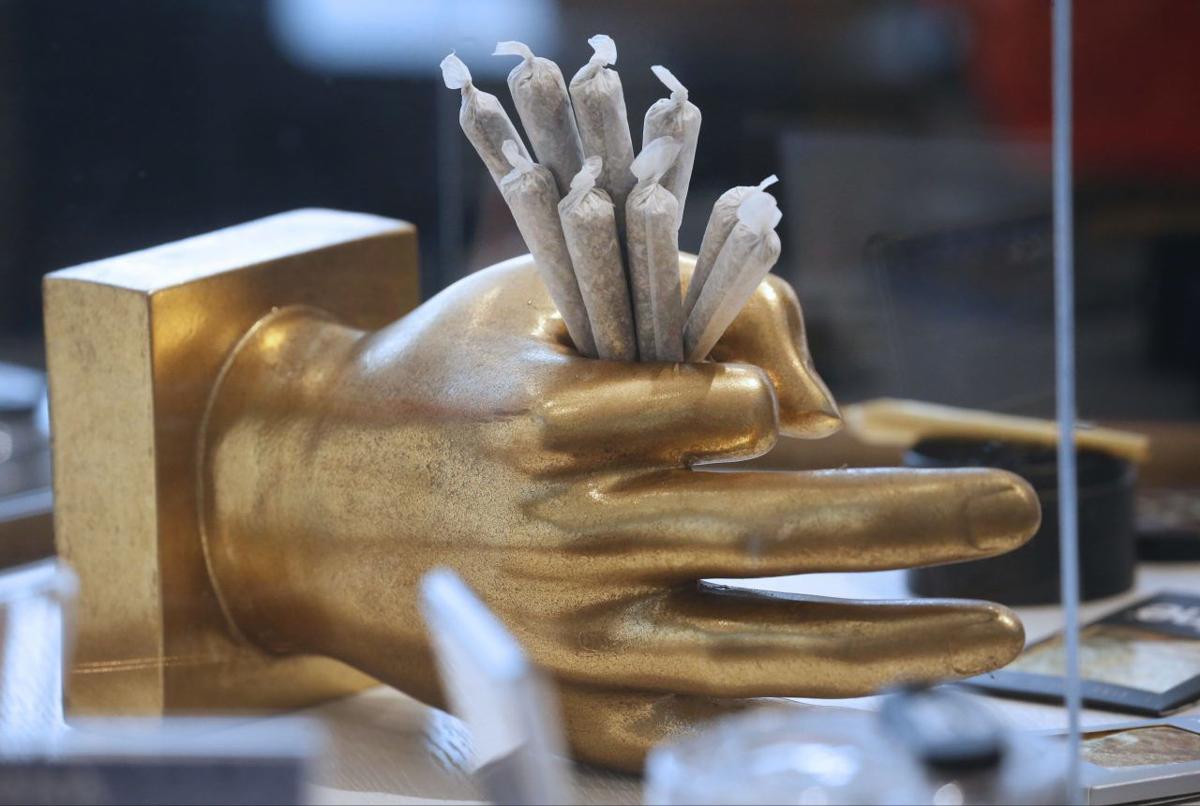 ALBANY – Efforts to legalize marijuana in New York died while most residents were asleep overnight following a failure by advocates to convince reluctant, fence-sitting senators that legalization would not harm public safety and health.
Sources involved in the negotiations, who privately distributed a fourth version of a marijuana legalization bill that was partially rewritten to try to build support in the Senate, said the efforts failed overnight.
The death of the measure became increasingly clear when those amendments failed to materialize by a midnight deadline last night; the bill's backers said the amendments were going to be introduced by midnight in order to go through a legal aging process and be ready for a vote on Friday.
Sen. Liz Krueger, a Manhattan Democrat, said the issue is "dead for now, but I will continue to push for a tax and regulate adult program with all the right safeguards and commitments to reinvestment in communities most harmed by decades of failed prohibition policies. I do believe several subsections of the bill might pass before we leave town,'' Krueger said in a text message this morning. She did not elaborate on which sections she believes might get approved.
Lawmakers say those sections, as The Buffalo News previously reported, include a Plan B approach to further decriminalize marijuana possession (decriminalization first occurred in 1977 in New York) and the creation of a process for people with certain marijuana misdemeanor convictions to get those records expunged. A bill was already introduced on those provisions and is ready for voting as early as today.
Also, lawmakers say they will move on a measure – also already introduced – to greatly expand the state's medical marijuana laws in hopes of dropping many regulatory burdens placed on health care providers and to make the product available to more patients in more areas of the state.
Assembly Majority Leader Crystal Peoples-Stokes, a Buffalo Democrat and sponsor of the marijuana bill in the Assembly, expressed disappointment the Senate could not get the votes to pass the measure.
"I do think it's a lost opportunity for the state of New York,'' she said this morning. With no chance for passage in the Senate, the majority leader added: "I would not ask the (Assembly) Speaker to press any one of our 81 members who agreed to vote for it to vote for something that's not going to happen.'' The Assembly has 150 members.
As for the decriminalization, records' expungement, medical marijuana expansion and a new hemp regulatory system that are considered alternative, Plan B efforts now the legalization is dead, Peoples-Stokes said there is still work being done on those matters. "That's still open,'' she said heading back to her post on the Assembly floor.
Marijuana legalization opponents, however, were not stopping their fight to make sure the stalled bill does not re-emerge in the final couple days of session.
"In my 19 years here, I've seen things rise from the dead like Lazarus himself. So, we'll wait to celebrate the continued safety and health of our 2.6 million schoolchildren until they officially drop that gavel,'' said Kyle Belokopitsky, executive director of NYS PTA, whose group was joined by health and law enforcement organizations in opposing the legalization bill.
The legalization measure had strong support in the Assembly. But in the Senate, which includes many new members, especially politically marginal ones from Long Island, it has always been a bigger lift. Krueger for weeks has been saying she did not have the votes, and would not unless Gov. Andrew M. Cuomo used his political persuasion powers to push hesitant senators to a yes vote.
But lawmakers and Cuomo were unable to agree on a couple of major points, including how the tax revenues derived from marijuana sales would be distributed. Lawmakers, including Peoples-Stokes, insisted that a set portion of the money go to low-income, minority neighborhoods disproportionately hit by high marijuana arrest rates over the decades.
The only way a marijuana legalization bill can emerge before lawmakers end the 2019 session this week is if there is a high-level deal between Cuomo and legislative leaders. But that has been elusive all session.
Cuomo, along with legislators who supported the legalization effort, have agreed on one thing: the measure had its best chance of passage when the state budget was being put together in March, a massive document that often includes politically sour-tasting items that lawmakers can't oppose without rejecting other popular spending and policy ideas contained in the same bill.
Lawmakers also say the legalization effort only becomes more challenging next year. That's when all state legislators go before voters to try to get re-elected.
In an updated statement Krueger later released this morning, she said it has become clear her legalization bill is dead in this session. "This is not the end of the road, it is only a delay. Unfortunately, that delay means countless more New Yorkers will have their lives up-ended by unnecessary and racially disparate enforcement measures before we inevitably legalize,'' she said.
"We came very close to crossing the finish line, but we ran out of time,'' she said of the looming end of session. She added: "I have no doubt that prohibition is an outdated and irrational policy, and its days are number.''