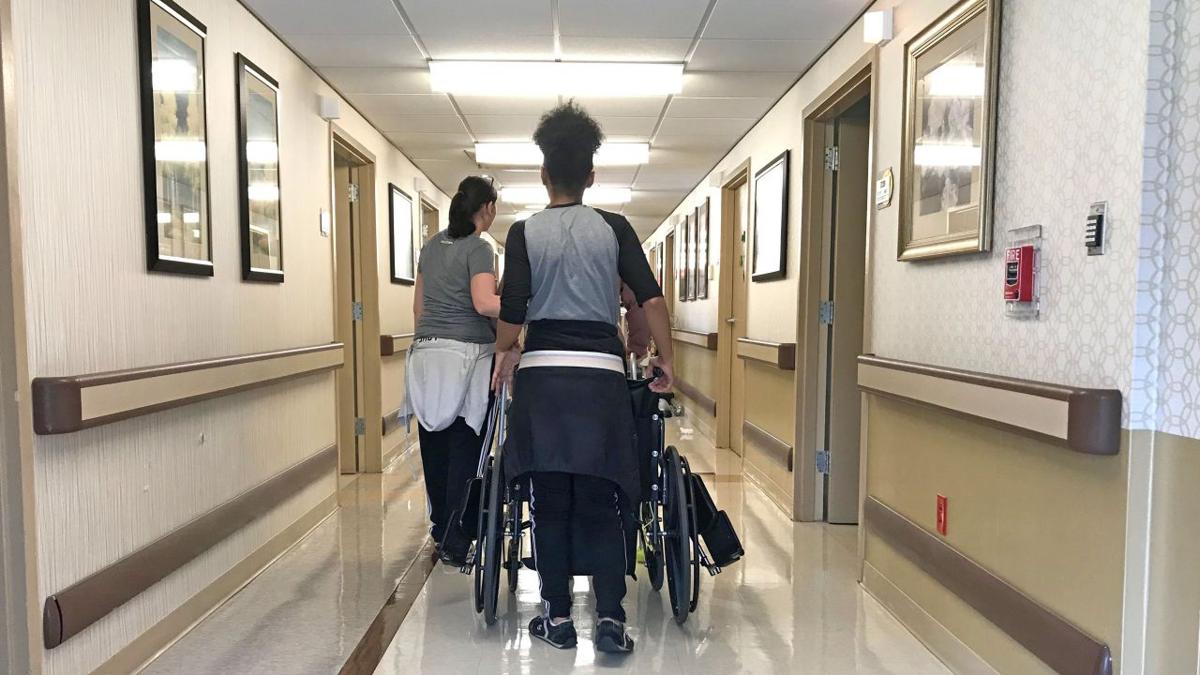 ALBANY – As state lawmakers look to hold public hearings into the high rates of Covid-19 deaths at New York nursing homes, the influential chairman of the Assembly health committee believes an independent counsel is also needed to investigate both the nursing homes and state government.
Assemblyman Richard Gottfried, a Manhattan Democrat and longtime chairman of the health panel that has jurisdiction over the state Health Department, said the approach employed by Gov. Andrew M. Cuomo to examine the nursing home deaths needs to be re-examined by the Democratic governor.
With New York under fire by residents' families and health care advocates for the more than 5,400 confirmed or suspected Covid-19 deaths in nursing homes and other adult care facilities, Cuomo last month said Attorney General Letitia James and the state Health Department would lead the investigation into what happened.
But Gottfried noted two problems with that approach.
First, the Attorney General's Office has an obligation to serve as the government lawyer for state agencies, including the Health Department.
"This isn't a criticism of her," Gottfried said in an interview. "It's just, institutionally, I don't think we can count on any state attorney general to investigate the Health Department."
Secondly, why would the Health Department — which has broad and very specific oversight and regulatory powers over the nursing home industry and which set various Covid-19 rules, such as the March 25 order that nursing homes had to accept coronavirus patients if they were considered "medically stable" after being in the hospital — be allowed to partner into such an investigation?
On March 25, the Health Department notified nursing homes that they must accept coronavirus patients who had been deemed "medically stable" for discharge from hospitals while still needing care.
On Sunday, the Health Department issued a new policy that bans hospitals from sending patients who are still Covid-19 positive to nursing homes.
The Cuomo administration noted how the state was hit with more Covid-19 cases than any other, and has 101,000 nursing home residents statewide – the most of any state. Cuomo on Sunday said New York is ranked 34th nationwide in confirmed Covid deaths among nursing home residents.
The administration did not directly respond to questions about legislative hearings or the call by Gottfried for an outside counsel to look into the matter.
"I think the Health Department should not be the entity doing the investigating because the Health Department is part of what ought to be investigated," Gottfried said. "For as long as I can remember, the Health Department's enforcement efforts have been seriously understaffed and their enforcement efforts have been lax. Whatever inadequacies there are in the nursing home situation, the Health Department for decades has had a large part of the responsibility for that."
Gottfried, along with Sen. Gustavo Rivera, a Bronx Democrat who leads the Senate health committee, is pressing for public hearings as soon as possible to look into the deaths at the nursing homes and the state's handling of the matter.
There is no shortage of examples of independent counsels being appointed to handle matters that might have at least a perceived conflict of interest or other legally tricky situations. When he was the state attorney general, Cuomo himself in 2010 turned to an outside counsel to investigate two scandals involving then-Gov. David Paterson, including Paterson's not paying for tickets to a World Series game at Yankee Stadium. Paterson later decided against seeking re-election, and Cuomo replaced him as governor.
On Monday, a group of Senate Republicans called for an independent investigation of the Covid-19 nursing home crisis and Assembly Republicans urged Democrats who control three Assembly committees to convene a public hearing to investigate the Cuomo administration's "policies, decisions and protocols" in response to Covid cases at state-regulated nursing homes.
"An independent investigation is the only way to ensure transparency and find out what happened in those nursing homes and why. Residents and families deserve answers that can only be found through an investigation by impartial experts. It is inappropriate for the Department of Health to lead a probe into its own procedures," said Sen. Patrick Gallivan, an Elma Republican and ranking GOP member on the Senate health committee.
The Republicans, however, did not define what precise form an independent investigation might take.
One way could be through the appointment of a Moreland Act commission, a special panel that has broad legal powers to investigate possible wrongdoing. The last Moreland Act commission, appointed by Cuomo, disbanded before it had finished its investigation and was the subject of much criticism by various groups over cozy ties between some panel members and the governor.
Gottfried said he also asked Assembly Speaker Carl Heastie, a Bronx Democrat, to give the green light to the health committee to hold a hearing soon on the nursing home problems with the virus. He said he is awaiting an answer to the request, which he made two weeks ago. (On Monday, Heastie told Spectrum News that he does think "there has to be an examination" into the Covid-19 nursing home crisis. He did not elaborate on his statement that "there has to be some review" of the matter.)
Gottfried said he doesn't expect the Cuomo administration to be as completely revealing of details in a public session about shortcomings in the way the state handled the Covid-19 spread at nursing homes.
But he said lawmakers would expect to invite unions that represent nursing home workers, family members of patients and nursing home operators to provide some direct – and on-the-record – sunshine into the problems witnessed the past couple months.
Rivera, the Senate health chairman, said in a written statement this morning that publicly held legislative hearings are quickly needed "to get to the bottom of what truly happened at our state's nursing homes as the COVID-19 pandemic developed."
When asked Monday if an outside investigation should be commenced, Rivera on Tuesday responded: "I strongly believe that the Legislature is one of the key entities that should look into this issue which has devastated so many families across our state."
Gottfried also said the governor should avoid appointing any kind of so-called "blue ribbon commissions" to look at the nursing homes and the state's response to the Covid-19 spread at those facilities.
"The problem with blue ribbon commissions is that they can end up being dominated by good friends of whatever governor or mayor appoints them," he said.
Gottfried acknowledged that the Legislature does hold subpoena powers to investigate matters, though the two houses rarely take such approaches and, moreover, he added: "The New York Legislature does not really have the resources for conducting a meaningful investigation" of the kind needed with the Covid-19 response by the state and nursing homes.
An independent counsel appointed by the attorney general, however, would have broad legal powers to go wherever the investigation might take it.
Richard Azzopardi, a Cuomo senior advisor, said the March nursing home directive issued by the administration was based on federal Centers for Disease Control guidelines "and is virtually identical to several other states and the clear policy is if a nursing home does not have the facilities, the staff nor the protective equipment to care for a resident, they must transfer them to a place that can. Period."
"Throughout this pandemic, we have offered assistance in transporting, access to more than 95,000 volunteers to address staffing issues – which 400 of 600 nursing homes in the state used – and shipped more than 10.5 million pieces of protective equipment to nursing homes," Azzopardi added.