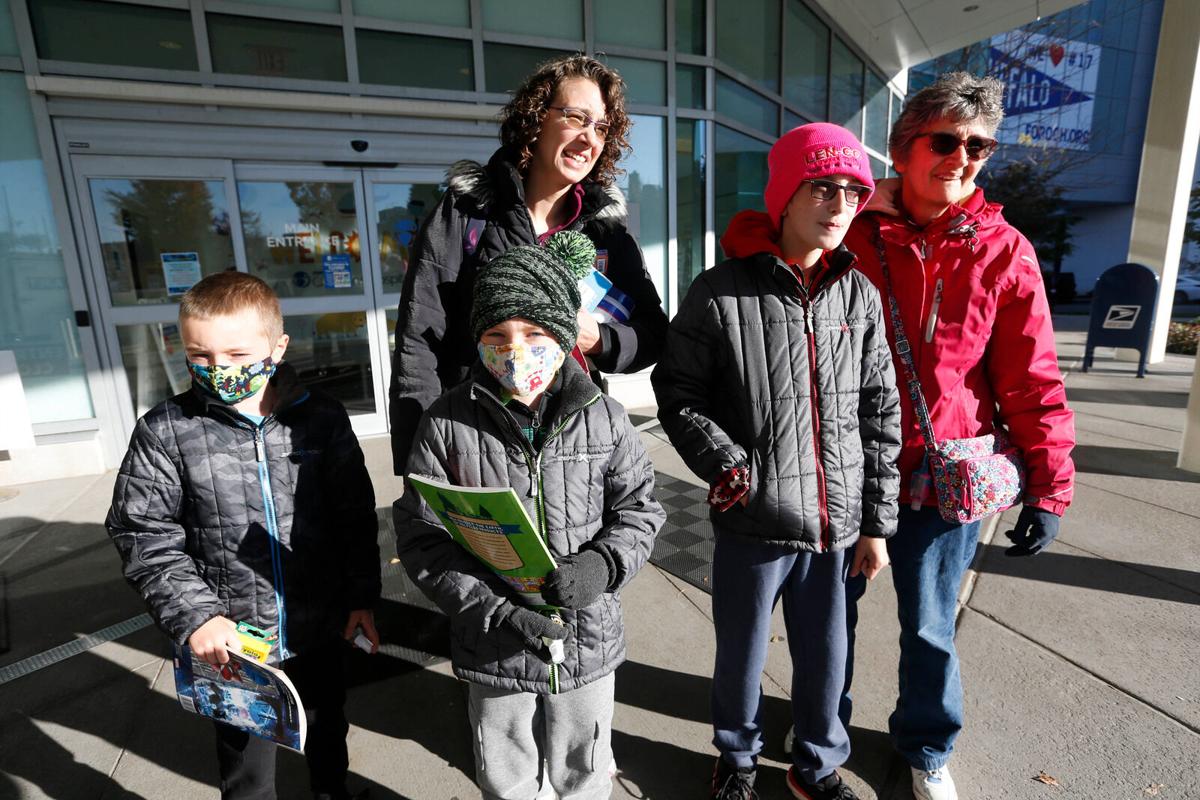 James Vaillancourt has been waiting months to get the Covid-19 vaccine.
When he heard 16-year-olds were eligible, he wanted to be five years older. And then 12-year-olds became eligible for the shot in May, the month after his birthday.
"He was like, 'Why couldn't I have turned 12 instead of 11,'" his mother, Amy Vaillancourt, said, a half hour after James and his two brothers received their first vaccinations at a clinic at John R. Oishei Children's Hospital Saturday morning. 
The hospital and Erie County Health Department teamed up to offer a vaccination clinic for 5- to 11-year-olds who became eligible for the vaccine Wednesday. The vaccine also is available at pediatricians' offices and pharmacies.
Hospital Chief Medical Officer Dr. Stephen J. Turkovich said at midmorning Saturday that the clinic was going "really well."
"Parents are excited, kids are excited – a little bit of crying, but actually not too bad," he said.
"I don't feel any different," James Vaillancourt, of Williamsville, said, adding it didn't hurt that bad. His brothers, Benjamin and Anthony, both 8, agreed it wasn't too bad, and they received coloring books, crayons and stickers and got to see the therapy dog.
"Benjamin got a little upset, he didn't want to get it," his mother said. "But we got over it quick. Right, dude?
"It's a race against time to get those five weeks through to be fully vaccinated, that's how I'm viewing it. I want to get it done as soon as possible," Amy Vaillancourt said. "Knock on wood, we'll be fully vaccinated by Christmas. Right, guys?"
James has been quarantined from school once when he was a close contact of someone who tested positive for the coronavirus. That's one of the reasons he wanted to be vaccinated.
"Because then I won't have to worry and we can keep everybody safe, and no more quarantine," he said.  
"He was completely healthy," his mother said of the quarantine. "It was the most days he's ever missed at school in five years of school."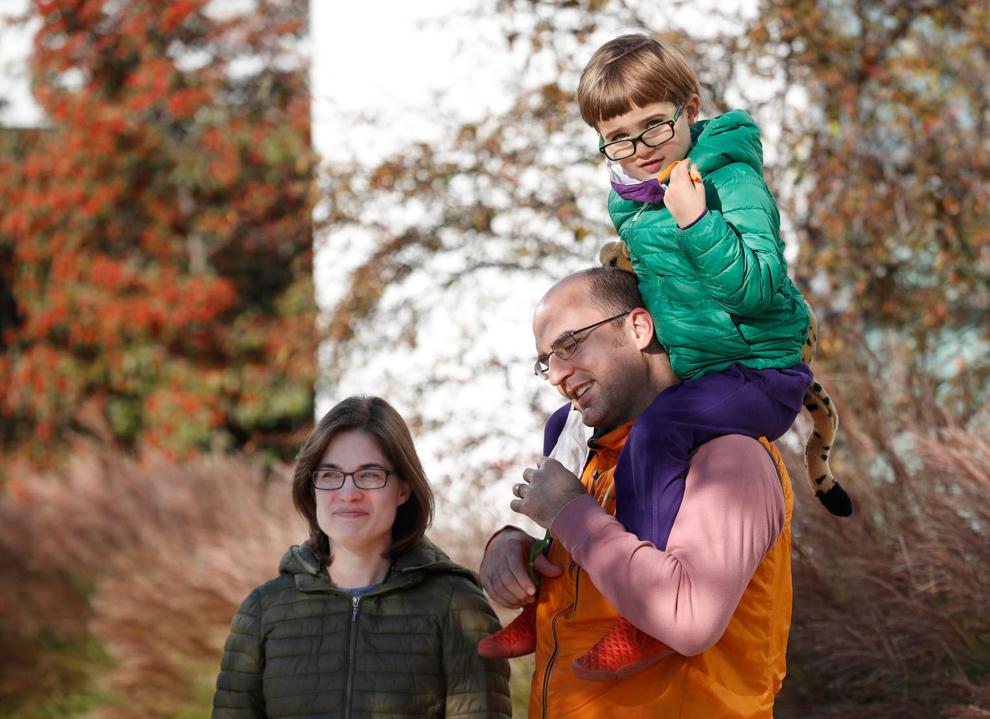 Jordan and Adam Miller-Stubbendick of Kenmore brought their child Julian to the clinic. The 6-year-old was excited and not worried about getting a shot.
"We believe it is so important for everybody that can be vaccinated to be vaccinated. It's been hard over the last 20 months for everybody, not being able to keep our kids safe with the vaccine," Jordan Miller-Stubbendick said. "It gives an extra layer of protection to Julian, to everyone."
That's one of the reasons Turkovich cited for getting children vaccinated.
"The decision to have your child vaccinated is a difficult one. This is a new vaccine, and I know parents are really concerned about it being new," he said.
He said children can get sick from Covid-19 and some will develop the long-haul symptoms affecting their physical, mental and cognitive health for years to come.
"We talk about Covid-19 being an adult disease, but it does affect kids. We've seen almost 200 children admitted here with Covid-19 since the pandemic started," Turkovich said. "Some kids will have severe Covid and need the pediatric ICU."
There were six children in the hospital Saturday with Covid-19, he said.
Erie County will offer additional clinics for 5- to-11-year-olds, and preregistration is required. The clinics are scheduled Nov. 13 at the Harlem Road Community Center, 4255 Harlem Road, Amherst; West Seneca West Middle School, 395 Center Road, West Seneca; and Claude and Ouida Clapp School 74 (Hamlin Park School), 126 Donaldson Road.
Clinics will be held Nov. 20 at International Preparatory School 98, 110 14th St.; Cloverbank Elementary School, 2761 Cloverbank Road, Hamburg; and Sweet Home Central School, 1901 Sweet Home Road, Amherst. To register, go to the Erie County Health Department website.