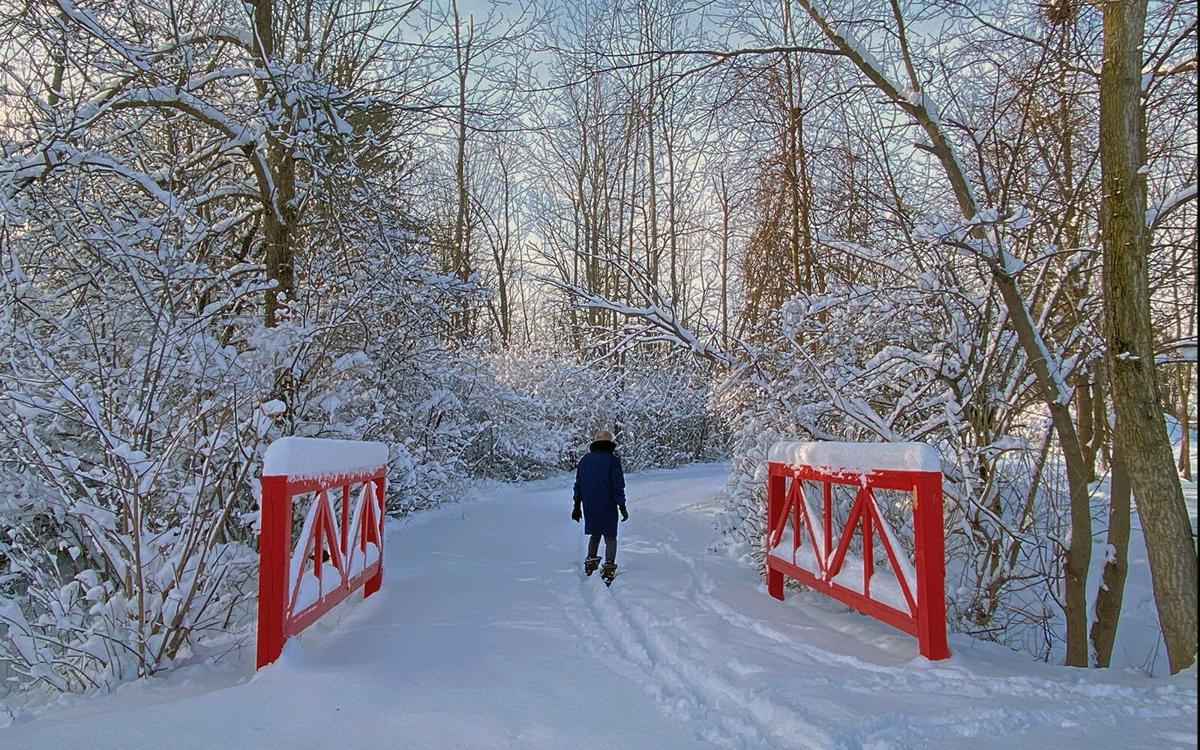 A continuing pandemic. Unpredictable weather. Grief for those who have lost loved ones to Covid-19 and other causes since the start of last year.
Add an intense desire to bring more normalcy to the next several weeks and stress is certain to creep into the equation.
"The holiday season can be a trying time for many of us, but after missing out on celebrations last year and the pandemic still lingering, that can bring an added layer of stress this year," said Michelle Abraham, assistant director of clinical services with Catholic Charities of Buffalo. "While it's a time of giving to others, we can't lose sight of the importance of our own mental health and wellness."
Mental health counselors with Catholic Charities offered the following tips for a healthier, more meaningful holiday.
Plan ahead: This helps avoid procrastination and stress when it comes to shopping for special meals and gifts and making healthier choices.
"Be somebody who knows what you're eating and knows how much you're eating," says Carol DeNysschen, professor and chair of the Department of Health, Nutrition and Dietetics at SUNY Buffalo State.
Refrain from over-indulging: Particularly in terms of spending, eating and drinking. This limits feelings of regret after the holidays.
Use meditation and mindfulness: This helps deal with stressful holiday gatherings and activities. "If you start to feel overwhelmed, take deep breaths, step outside for a few minutes if needed and ask others for help," Abraham said.
Think and act joyfully: Participate in activities that bring joy and meaning. Pick a couple of activities or special traditions instead of trying to do all things. Overextending adds stress.
Engage in self-care: Take advantage of time off to recharge and restore. A new year is around the corner. If you need to talk with someone, visit ccwny.org or mhawny.org.
Maintain a routine: Eat regular, nutritious meals. Get enough sleep. Exercise. "This helps with overall mood," Abraham said.
Be kind: Everyone deals with challenges, so be considerate of others. Simple acts of kindness matter. Say thank you to a store employee. Donate to those less fortunate.  
Dr. Frank Anderson, a Harvard-trained psychiatrist and author of "Transcending Trauma: Healing Complex PTSD With Internal Family Systems (IFS) Therapy," offers four tips to better deal with negative emotional triggers during the holiday season.
Accept imperfection: Get into the mindset before any gathering that things might not go exactly as planned. "Imperfection is a normal, healthy part of life," Anderson said. 
Flush out family drama: No need to take on the drama of loved ones. "Differentiate what is yours from what is theirs, and remind yourself what is truly important," he said. 
Prepare an emotional exit plan: If the emotional temperature rises, take a walk. If you are the host, designate an off-limits room where you can take a break.
Treat yourself: "Everyone deserves a little luxury, especially during the holidays," Anderson said. "Treat yourself to your favorite meal or get a massage. Whatever the activity is, do it often during the holidays."