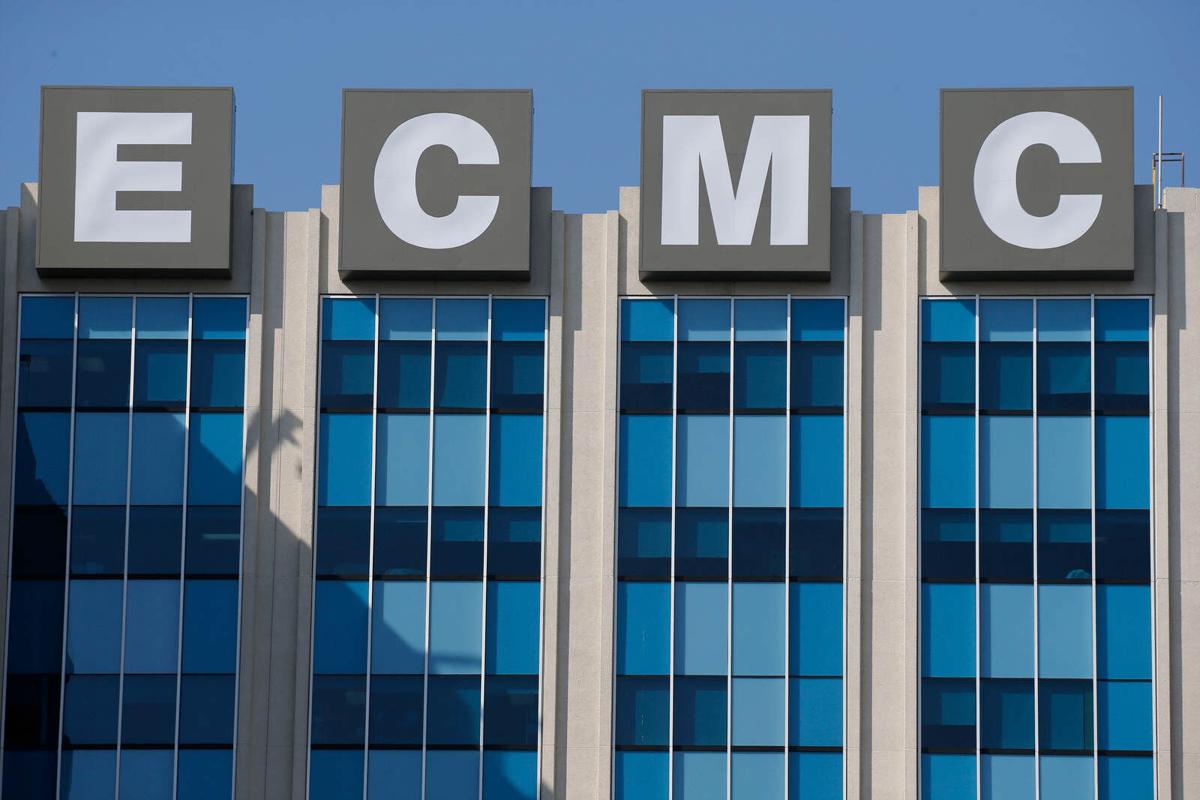 The doughnuts, for now, have been saved at Erie County Medical Center.
Those visiting the hospital's lobby will still be able to stop by the Tim Hortons shop for glazed doughnuts, among other treats such as honey crullers, and a cafe mocha.
A judge's ruling prevents ECMC from ending its lease early with Benderson Development.
The coffee-and-doughnut shop isn't what ECMC has in mind for its lobby, and its desire for healthy food options – not fast-food fare – is one of the reasons why Western New York's second-largest hospital sought an early termination of Benderson's lease for retail space in the lobby.
Last year, ECMC sent a notice to Benderson telling it to "quit and surrender" the leased space by Dec. 16, prompting Benderson to seek a court injunction. State Supreme Court Justice Timothy J. Walker granted Benderson's request Friday, saying "there is no mechanism by which (ECMC) may be permitted to reform the lease."
A court fight between Western New York's second-largest hospital and the region's biggest property manager also has to do with doughnuts, and not just dollars.
Walker said public entities such as ECMC are treated no differently from private parties with respect to contractual obligations.
During a hearing last month, Walker pushed ECMC and Benderson to resolve the dispute through negotiating, and he offered his help. 
The Erie County Legislature allowed the hospital's lobby space to be leased for retail, Walker told the lawyers, to benefit ECMC's patients and their visitors.
"You're in a crisis mode," Walker said of those who are at ECMC visiting patients. "You just need to get away for a minute or two. Without some convenience entity, such as a Tim Hortons, a Subway, whatever, a mom and pop coffee shop with deli sandwiches and a nice dill pickle, you might not have that momentary reprieve.
"ECMC's a trauma center. This isn't a nice walkabout place people want to go. They're in an emergency situation: a head trauma, a car accident, a Covid case. They find themselves there. The Legislature recognizes we need to do something for these folks when they are there."
The judge said the public interest would best be served if the two sides, "particularly in these times, step back, take a breath and talk."
A Benderson official said they were pleased with the decision, but declined further comment.
"We do not want our current vendors to discontinue serving our patients and employees," said ECMC spokesman Peter Cutler. "We just want healthier choices added."
Employees and visitors will soon have one less dining option at Erie County Medical Center. Mighty Taco will close its location in the main lobby at ECMC Hospital, 462 Grider St., likely by the end of the month. The store's employees have been placed in jobs at other locations close to where they live. Mighty Taco has 22 other
Benderson subleases the lobby space to Tim Hortons and a Subway, and also to a pharmacy that is not open 24 hours a day. A third space remains vacant after the departure of Mighty Taco. 
In court papers, ECMC noted that access to healthy food options is a social determinant of health facing poor neighborhoods such as those near the hospital on Grider Street, and "Benderson has only escalated this problem by focusing on unhealthy options."
Benderson pays $4.30 per square foot of lobby space, far lower than what the hospital considers the fair market value: $28 to $38.
In its court papers, Benderson said the initial lease from two decades ago and the renewal for a second 10-year term that ends May 31, 2023 included the lower amount, reflecting the "tremendous risk" Benderson took on when it signed the lease, long before the improvements at the hospital.
Benderson also financed all of the costs of remodeling the lobby space, investing more than $300,000 with no guarantee that the space could be developed into a successful retail operation.
The rent structure is outdated at this point, said Eric Recoon, Benderson's vice president of development and leasing, in an interview with the The News last month. Benderson has tried to extend the lease, and offered increases to reflect what it believes the fair market to be, he said.
Since the 2013 lease renewal, ECMC has accepted $1,405 in monthly rent every month from Benderson without objection, until September, when ECMC asserted for the first time that six years earlier, in 2014, the "full rent commencement date" had occurred, triggering a higher rent, according to the lawsuit. The two sides never amended the lease to account for public restrooms in the lobby space, installed after the lease was executed, and Benderson has not paid what ECMC considers "full rent."
Walker ruled that ECMC's written notice to Benderson "was void at the time it was issued" in September because a pandemic-related executive order from Gov. Andrew Cuomo in March 2020, and continued since then, imposed a moratorium on commercial evictions.
What's more, the judge also found the notice letter void because it was incorrectly addressed to a different Benderson entity and sent to the wrong address.
The letter was also "impermissibly vague," Walker said. 
ECMC identified "two different and logically inconsistent rental rates," saying Benderson should have started paying $1,633 a month in 2014, but additionally should have started paying a higher amount of $1,796 a year earlier in 2013, Walker pointed out.
In addition, ECMC did not explain how Benderson could cure the alleged breach, and instead "asserted baldly" that Benderson was in default for paying a monthly amount that ECMC had accepted without objection for more than seven years.
"The point is not lost on the court that (Benderson) has subleased the majority of the lobby space to fast food restaurants that typically do not provide an abundance of healthy food choices to its patrons within a hospital setting," Walker said in his ruling. "Moreover, it is clear that the lobby space is no longer being leased to (Benderson) for a fair and reasonable consideration, as required by the local law."
Depending on what Benderson charges its subtenants in rent, Benderson may be reaping a substantial financial benefit at the expense of the Erie County taxpayers, Walker wrote. 
But while ECMC said the lease was "unconscionable and constitutes a public waste," and the rent Benderson pays may be well below fair market value, "the terms of the lease were not unconscionable at the time the parties entered into the lease in 2001," Walker said.
"ECMC inherited the Benderson lease in 2001 before we separated from the county in 2004 as an independent public benefit corporation," said Cutler, the ECMC spokesman. "While we are disappointed in the decision, this case has always been about the unconscionably low rent Benderson pays and the rent payments they have missed."