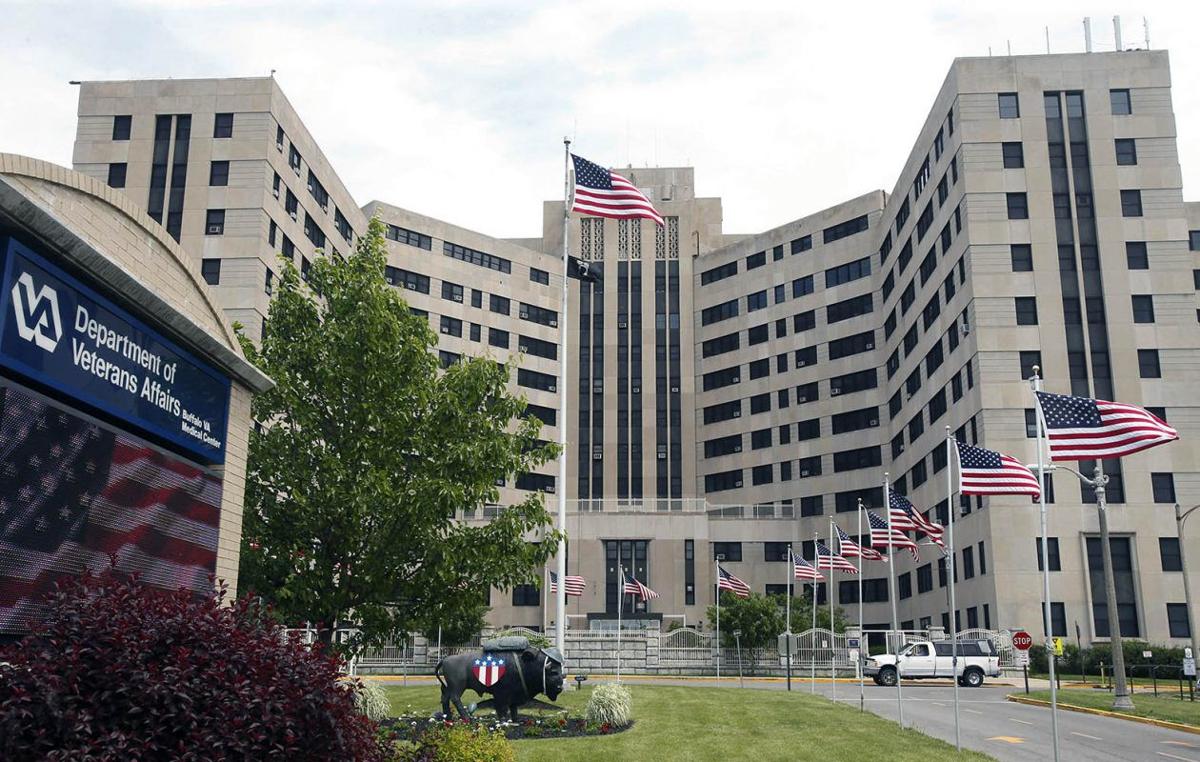 A federal court judge has reconsidered how much money to award in a malpractice case against the VA Medical Center in Buffalo, roughly doubling the amount to almost $4 million.
U.S. District Judge William M. Skretny changed how he calculated the award for pain and suffering, deciding to count every day of the nearly four months that Howard Southard, a U.S. Army veteran and former long-haul trucker, spent in intensive care before dying there in 2009.
For nearly a decade, Wilma Coolidge sought justice for her late brother. Only 64, Howard Southard, a U.S. Army veteran and former long-haul trucker, spent nearly four months in intensive care at the VA Medical Center in Buffalo before dying there.
Last summer, Skretny awarded $2.1 million in the medical malpractice lawsuit that blamed his doctors for improperly installing a stent graft in one of his arteries during a surgery, causing an irreparable loss of blood flow to his kidneys and eventually his death.
The family objected to the award, calling it too low, and asked for a new trial or amended judgment.
The initial award for his pain and suffering covered only 58 days of his 118-day hospitalization. Skretny said he originally calculated the conscious pain and suffering award based on the number of days Southard exhibited pain or discomfort, as noted in his medical charts, and when he was agitated or undergoing surgical procedures under anesthesia. He excluded days when the medical record indicated he was alert and did not indicate being in pain.
Southard's sister, Wilma Coolidge, who filed the lawsuit as the executor of his estate, contended her 64-year-old brother suffered longer and more severely than the court found.
Coolidge pointed to the 50 procedures Southard endured during his hospitalization. And she said Skretny's initial decision did not reflect that her brother was unable to eat or drink on his own for the entire hospitalization and did not consider Southard's pain due to bedsores for the last two months of his life. She also cited his mental anguish from being "forced to endure while he remained a prisoner in his own body," adding he was "in absolute mental agony throughout every moment of his 118 days of consciousness, regardless of whether or not he was experiencing physical pain."
In his decision Wednesday, Skretny acknowledged much of the suffering Coolidge spelled out.
"Reasons exist for this court to re-examine its findings about the duration of Mr. Southard's pain and suffering," Skretny wrote. "Substantial justice requires that plaintiff receive a full recovery for her reasonable damages for Mr. Southard's pain and suffering to avoid manifest injustice."
So the judge amended the award by finding that Southard endured conscious pain and suffering for the entire 118 days of his hospital stay.
Coolidge "is correct that Mr. Southard suffered during the 60 days he was noted as being alert and not in pain in the medication record and during his final days in palliative care," the judge wrote.
That upped the award for pain and suffering from $1.74 million to $3.54 million.
The judge left intact the $366,663 damage award for Southard's consciousness of his impending death, as he previously calculated.
The money will go to Southard's four children as his sole beneficiaries.
Such a big change in an award seldom happens, said Anne B. Rimmler, a lawyer for the family, but she added that she had hoped Skretny would reconsider his initial ruling. 
"I just really appreciate the fact that the judge would take the time and make the effort to make sure that justice was done," Rimmler said. 
The U.S. Attorney's Office, which defended the VA Medical Center, declined to comment on the judge's decision. Assistant U.S. Attorney Mary K. Roach, in a March 4 written submission to the court, said the judge properly declined to award pain and suffering damages for the 2009 periods including April 1 to April 24 and July 23 to July 27 because Southard was not conscious. 
Had the aneurysm repair operation gone as planned, Southard would not have needed more than a couple days of in-patient hospitalization for the elective procedure, according to Rimmler.
Instead, he spent the rest of his life in the hospital, enduring physical pain and mental anguish and dealing with drastic weight loss, bedsores, incontinence and respiratory issues due to being on a ventilator for the entirety of his hospitalization.
"He never was able to get out of bed," Rimmler said. "He never was able to speak or eat or drink. He was largely in isolation. It was a really horrible existence. Clearly, he went in for a couple days stay at most, and ended up being confined to his bed. He lost over 100 pounds. He withered away to nothing."
The initial award was based on scores listed on pain monitoring reports in which a patient rates the physical pain on a scale of zero to 10, Rimmler said.
"It doesn't give any consideration for distress or anxiety or depression or anything along that line," she said. "There were times when he was in such significant pain that they were sedating him with massive amounts of painkillers. And what happened, a lot of times, when they came in to talk to him and asked him to rate his pain, he was sleeping or he was out of it."
When the hospital staff recorded the pain scores, "they weren't asking every minute of every hour, 'Are you in pain?' They would go in at designated times, and at that particular moment he would be OK. But if you look at nurses notes at the end of the day, he was complaining of pain, or he was anxious, or he was banging on the railing," Rimmler said. "He was in pain, but it wasn't reflected in these pain scores because at that particular moment either he couldn't respond or wasn't in pain at that moment."