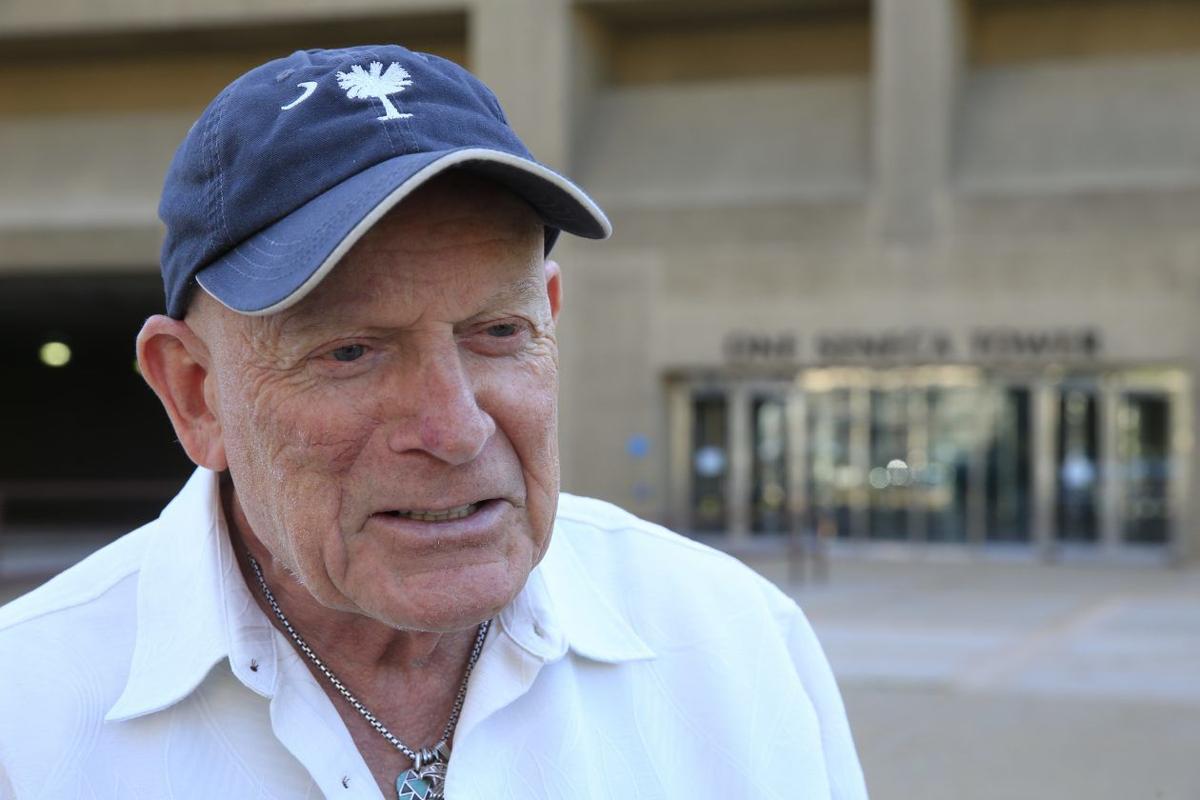 There's more activity brewing with Seneca One tower.
Owner Douglas Jemal of Douglas Development Corp. confirmed Friday that he is "working with a brewery" to move into some of the retail space at the downtown Buffalo office tower, next to Canalside.
He didn't identify the company and said that "we haven't landed it yet," but "a lot of people have come around and are looking at the space."
"It's getting an awful lot of attention, both on the national level and the local level," Jemal said. "People are touring. And we are showing. And we're going to pick the best of the best."
Securing restaurants, bars and retail shops are key elements of Jemal's plans to remake the 1.2-million-square-foot tower, base and plaza complex, which has been empty since the departures of HSBC Bank USA and the Phillips Lytle law firm pushed the building into foreclosure.
Jemal, a prominent developer from Washington, D.C., bought the vacant building for $12.6 million, and kicked off a $120 million redevelopment effort that has captivated the region with its sheer audacity and his confidence.
That's already included conversion of the annex buildings and two floors of the base into 115 apartments, construction of two black-clad retail structures and two clubhouses on the plaza, and a driveway entrance to make the complex more accessible.
More recently, he created more than 110,000 square feet of commercial office space in the basement levels by converting existing space and constructing additions along the southeastern corners of Washington and Pearl streets to make the building more accessible to pedestrians.
His efforts have already proven successful, attracting M&T Bank Corp. to take up the two lower levels and 11 floors of the tower for its new technology hub, with up to 1,500 employees eventually occupying the space. State-funded technology competition and incubator 43North followed suit, and has already moved into the tower, bringing both its own staff and 18 companies.
And Jemal has said he just wants to complete the construction on the site before he starts leasing the apartments, which are already finished. He also plans to help finance the city's Cars Sharing Main Street initiative to restore traffic alongside the Metro Rail tracks - including underneath the tower - by working with city officials on an idea to funnel his property tax payments into an infrastructure fund.
All the activity is creating the critical mass to draw others as well. Jemal said two large office users in the city have issued requests-for-proposals for space, and specifically asked about Seneca One. He would not identify them, but said one of them is seeking 250,000 square feet, and is "seriously looking" at the tower.
"The history of that building, and the prominence of that building, it's like a beacon goes off. It's like no other piece of property that we've ever owned," he said. "The notoriety that that building gets is just amazing. And I've done huge, high-profile projects, game-changing projects. But Seneca One is Seneca One. And that's why everyone wants to be in the building."