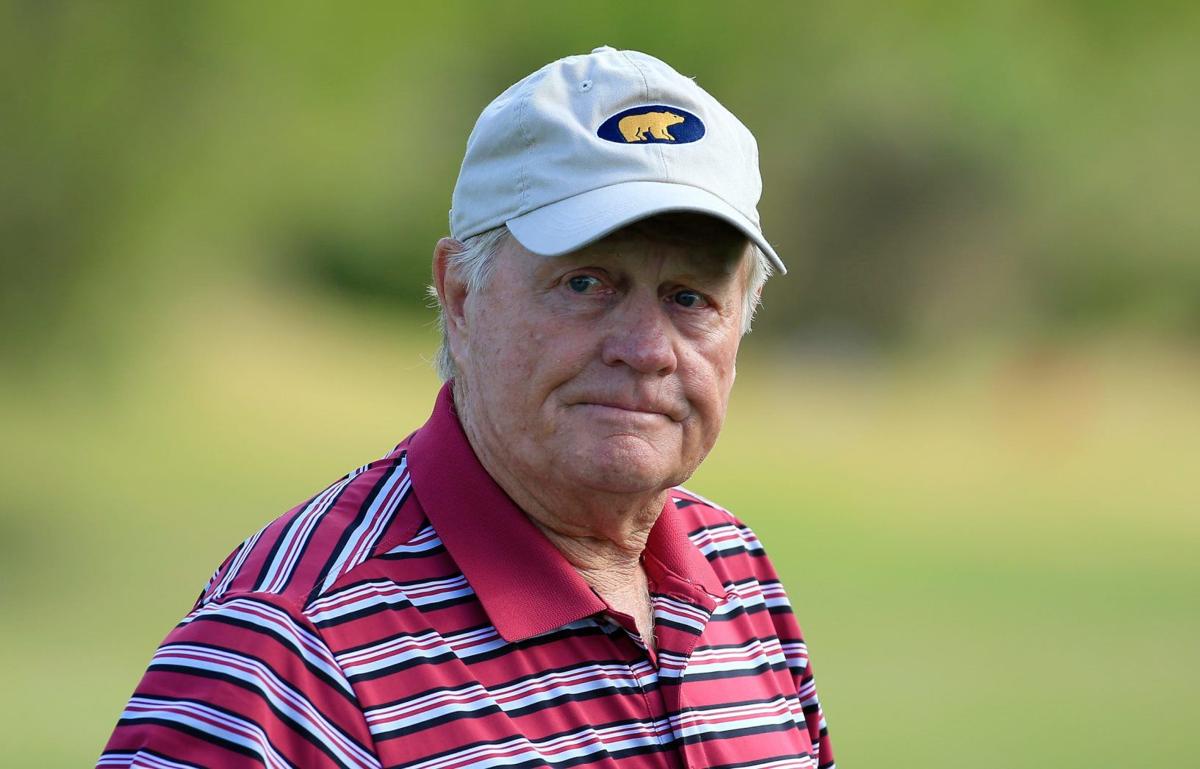 Golf legend Jack Nicklaus will visit Buffalo on Monday with a different kind of pitch.
The Golden Bear, as Nicklaus is known to golf fans worldwide, is long removed from his glory days of winning golf tournaments.
But his name alone still conjures up images of the powerful drives and precise putting that made him the best golfer of his generation. So when Nicklaus steps into town to help sell area civic leaders on plans for a new signature golf course in South Buffalo, the restoration of an arboretum designed by Frederick Law Olmsted in South Park and an upgraded course in Delaware Park, you can bet other heavy hitters will be listening.
Nicklaus, who won more major golf tournaments than any other golfer and now designs championship golf courses around the world, is scheduled to visit Delaware Park around noon with Lucy Lawliss, chairwoman of the National Association for Olmsted Parks.
His appearance will include meeting with donors to the $42 million project, staff and volunteers of Nicklaus Olmsted Buffalo and youth golfers.
"I'm thrilled to have Jack here to express his enthusiasm for our mission and to help strengthen our Olmsted treasures," said Kevin Gaughan, a local attorney and civic advocate who has been championing the Olmsted park improvement and education project since 2014. "It's time to move forward and that's what we're doing."
While the plans have the backing of the National Association for Olmsted Parks, the Buffalo Olmsted Parks Conservancy and the City of Buffalo so far have yet to sign on. Gaughan and Nicklaus can't proceed without their approvals.
In May, Gaughan signed a purchase agreement on behalf of Nicklaus Olmsted Buffalo, a nonprofit organization, to buy 107 acres next to South Park. The former industrial site would be transformed into a Nicklaus-designed signature golf course.
With that new course in place, Gaughan envisions removing the current golf course at South Park and restoring the original arboretum that Olmsted, the world-famous landscape architect, created.
Olmsted designed the 155-acre South Park in 1894 as an arboretum with more than 2,300 types of trees, shrubs and plants, but only remnants of his vision remained after the golf course was installed in 1915. The golf course takes up a third of the park.
At the time of the purchase agreement, Olmsted conservancy executive director Stephanie Crockatt said in a statement that the planned golf course on non-Olmsted land, while commendable, was outside the conservancy's scope and was not something it would be able to partner with Gaughan on.
Gaughan also wants to use a portion of the newly acquired former industrial site to create an educational and vocational center for inner-city young people in golf course management, botany, water reclamation, horticulture and other training related to the natural environment.
"To me, this is an education project. The whole point is to try and change children's lives," said Gaughan.
Among the several stops scheduled for Nicklaus is the Merriweather Library on Jefferson Avenue to meet with East Side residents and children who participate in the Jim Horne Golf Foundation program.
The plan also would include Nicklaus doing a "modest" redesign and upgrade of the Delaware Park course, reducing its size and incorporating features that would allow for greater access to the parklands for non-golfers.
Both the Delaware Park course and the new course in South Buffalo will be public courses, affordable to city and county residents, said Gaughan.
"We have a very solid financial plan that we believe is going to be a great boost to our city," he said.
Those plans will require more than $42 million in giving from private foundations, corporations and individuals. Gaughan said he already has $4 million in commitments, and he expects more donors to step forward when they understand the huge impacts of his plan.
"It's going to benefit anyone and everyone who has a business interest in our community," he said.
During his prime, Nicklaus was one of the most dominant and popular professional golfers in the world. After he retired from playing, he went on to become a force in golf-course design and development, with 290 courses in 41 countries on his resume.