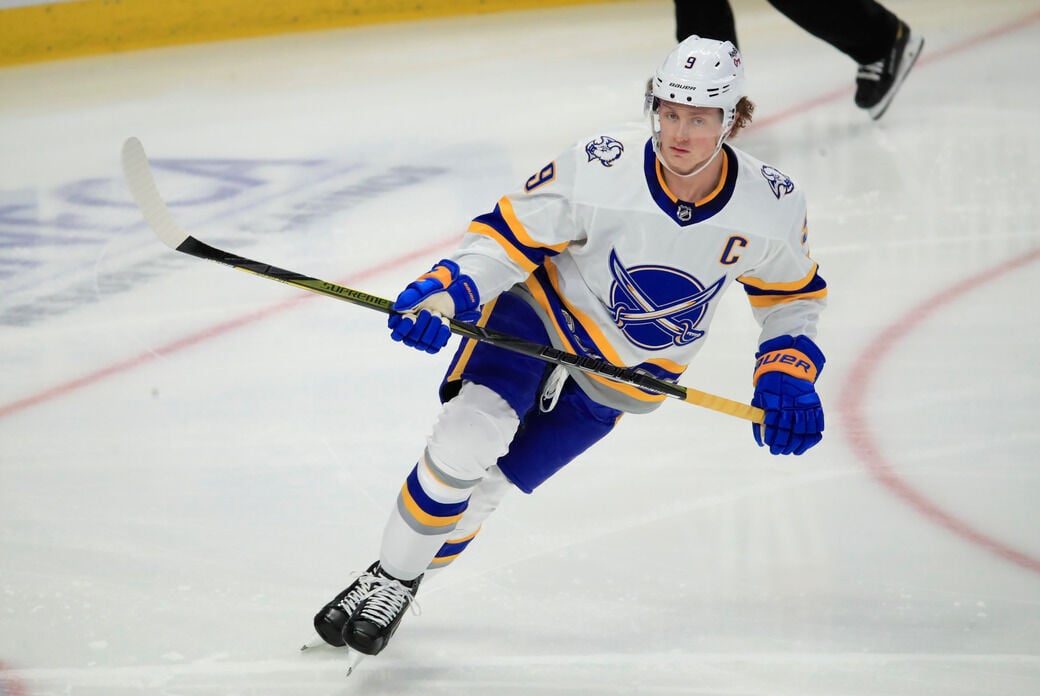 Speculation has run rampant since Buffalo Sabres captain Jack Eichel announced in May that he had a disconnect with the team about how best to address a neck injury that has sidelined him since March.
Should the Sabres keep him? If they trade him, where might he go? What should they expect in return for an NHL difference-maker drafted six years ago at age 18?
Trade talk has focused on the boatload of players the Sabres should command in a trade for Eichel.
Far less has been made of this certainty: Unless the herniated disc in Eichel's neck has completely healed, the star player, the team where he lands and its fans may have to deal with an injury that could keep him sidelined for more than half a year.
The Sabres captain spent the spring advocating for disc-replacement surgery that has never been performed on an NHL player. Neither Eichel, his agent nor the Sabres have provided an update about how his rehab has gone.
"This is an unfortunate situation, but not an uncommon situation with athletes," said Dr. Laszlo L. Mechtler, a neurologist and medical director of Dent Neurologic Institute In Amherst. "The approach to this should be dictated not by agents, patients or athletes, but by physicians who are specializing in this."
Mechtler, also professor of neurology and neuro-oncology at the University at Buffalo Jacobs School of Medicine and Biomedical Sciences, serves as a gatekeeper for those who need treatment for neck and back injuries, including athletes of all abilities and ages.
Dent services include a spine center and concussion center. The practice is not involved in Eichel's diagnosis, treatment, or prognosis – but is familiar with athletes eager to return to play after head and neck injuries.
Mechtler and another leading specialist in the region shared six takeaways about how cervical herniated discs are treated and what it might mean for Eichel, the Sabres and a trade.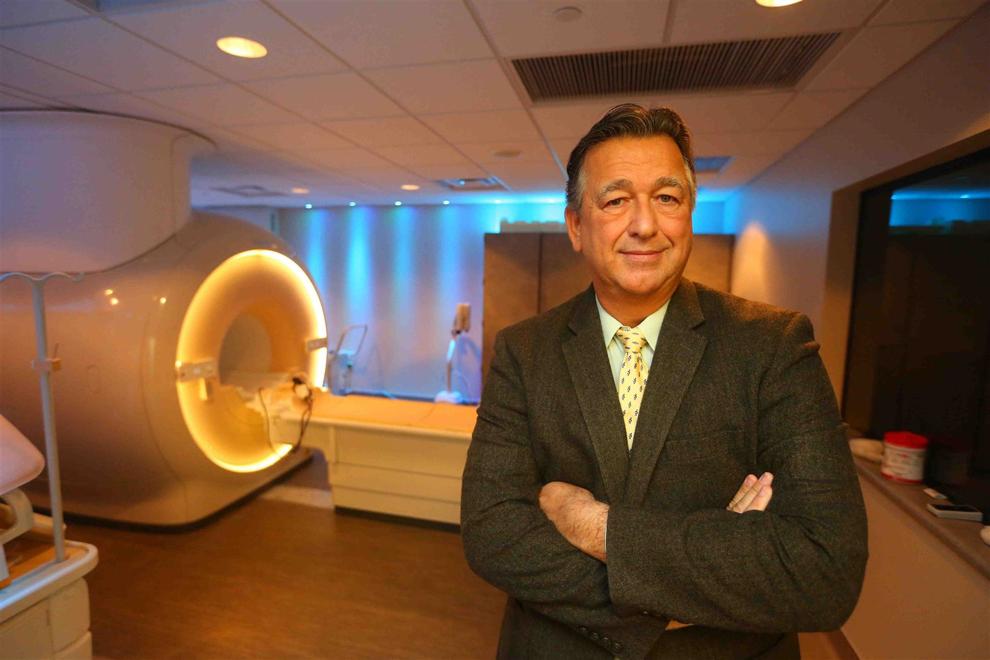 Healthy spinal discs provide a cushion and a joint between adjacent vertebrae in the neck, as well as the middle and lower back. When they deteriorate – either through wear and tear or an injury – the space between the vertebrae changes, and can lead to compressed and pinched nearby nerves.
Eichel was diagnosed after his head hit the boards March 7 during a body check in a game against the New York Islanders. .
Disc injuries generally fall into two categories.
A ruptured disc that has partially leached out of place and presses against one or more of the nerve roots in the spinal column. This can lead to a range of symptoms called radiculopathy. They include shooting pains into the neck and arms, as well as weakness, numbness and tingling in one or more of the limbs. 
Myelopathy, the most dangerous form, compresses the spinal cord. It can seriously hamper reflexes, cause paralysis and incontinence and require immediate surgery.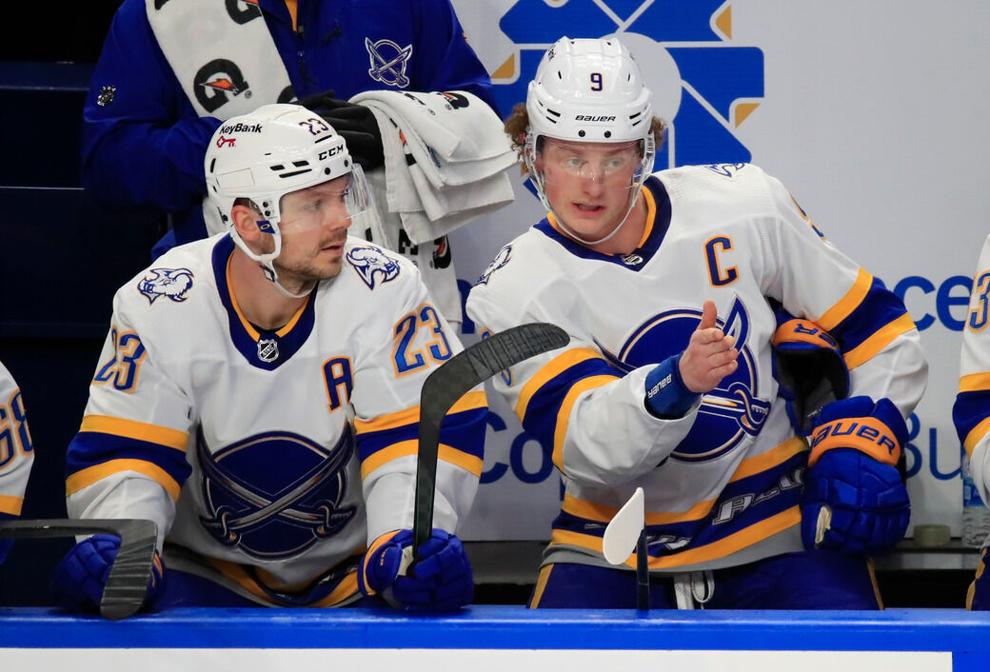 Treatment starts conservatively
Athletes at any age with potential to play at a higher level can become eager to return to play after an injury. They may jump to surgery as the fastest path forward.
"We see that all the time," Mechtler said. "In the past, parents and their coaches threw them back in after a hit, but we have more information on concussions. Spine injuries are also being looked at when it comes to to this."
The prescribed treatment for herniated disc radiculopathy involves six to 12 weeks of physical therapy, rest and rehab. Traction, chiropractic, massage therapy, cortisone shots, muscle relaxants and anti-inflammatory medications also can become part of the treatment.
"That is a very reasonable approach and the type I would recommend to 99% of my patients except for the ones who may have a spinal cord injury," Mechtler said. "When they don't respond to my treatment, are not doing well or have too many symptoms, then I will consider using a surgeon, but it's not the other way around."
The site and nature of the injury matters
When a disc leaks out into the front three-quarters of the spinal column, rehab and treatment often heals the rupture completely within a few months, but most herniated discs develop in the rear because of a whiplash-type injury. This becomes thornier because nerves that flow through the spine lean toward the back. This can cause more symptoms and a longer recovery. It also raises prospects for surgery.
Then the question becomes, what kind?
A surgeon can often remove disc material from the nerve in a minor procedure called a discectomy, usually with good results.
In more complicated cases, an anterior cervical discectomy and fusion can be performed, removing the damaged disc and using plates and screws to fasten together two or more vertebrae. This results in a loss of range of motion.
A cervical disc arthroplasty – or disc replacement – involves removing the damaged disc and replacing it with an artificial disc, said Dr. Jeffrey Mullin, a neurosurgeon with University at Buffalo Neurosurgery who performs all three surgeries and does independent concussion work with the NFL. He also has no involvement in Eichel's treatment.
No date on the calendar this month holds more meaning to the Sabres' short-term plans than July 17, the start of the NHL's trade freeze ahead of the expansion draft. 
All three procedures relieve symptoms and have been performed on athletes. Fusion surgery remains the most common of the complex surgeries, and disc replacement offers a better prospect for the return of a greater range of motion.
"I understand that Eichel is interested in this new procedure because it doesn't fuse the neck," Mechtler said "A lot of professional athletes have used this procedure for the lower back with relatively good success. Patients improved in about 84% of cases. That's the lower back, but we're not talking about the lower back here."
Any team interested in acquiring Eichel will want to fully understand his health and prognosis
The Sabres – and other teams courting the 24-year-old center – will perform due diligence and lean on top spine specialists.
They can use the same protocol to determine healing.
"Every trade is always contingent on the physical, so other teams will probably have their team physicians either review his MRI, get a new MRI, repeat nerve testing and compare previous results, and ultimately do a physical exam," Mullin said.
Eichel could end up with another team and still be on the sidelines
Protocols for treatment and monitoring spinal injuries are standard – and generally followed by doctors who make up the medical staffs on all major league sports teams.
Regardless of the franchise that has Eichel under contract, specialists will need to consider if he has completely healed, needs more time to rehab or is right to consider surgery.
"If it is something that's a severe risk of catastrophic spinal cord injury or myelopathic symptoms, then everybody would say, 'Jack needs surgery,' " Mullin said. "But reading the tea leaves, since you're getting differing opinions, it's probably amenable to conservative therapy."
If surgery is needed, it will mean at least six months of no contact sports, both Western New York specialists said.
The good news: Anecdotes and limited studies suggest a positive result.
NFL quarterback Payton Manning played for several years and won a Super Bowl in his late 30s after two fusion surgeries.
A European study of disc replacement surgery followed two professional athletes, 20 semi-pros, 24 non-competitive athletes and five patients with a very low activity level for an average of 3 1/2 years. The study, reported four years ago, concluded that patients with a single-level soft disc herniation with radiculopathy were able to take part in their previous activities at an appropriate intensity level. The average age of those studied was 40. None of them played hockey.
The player's health is paramount to health professionals
To be sure, NHL teams, journalists and fans know there is more to a potential Jack Eichel trade than the nature and status of his injury.
There may be enough latitude for a trading partner to relent to Eichel's wishes – if his symptoms have not completely subsided and he continues to want disc replacement surgery – with hopes he can recover next season in time for a playoff run.
But doctors, in good conscience, cannot clear an athlete at any level to return to a sport after an injury unless treatment, screenings and examinations show sufficient healing. This is especially true of an injury to the head and neck.
Their highest calling is to first do no harm.
"Fortunately, people are able to come back from cervical disc herniations, lumbar disc herniations, and have a high-quality return to life," Mullin said. "There is a precedent of players returning to high level sports with cervical disc herniations with or without surgery. So given his young age, I'm optimistic that Jack could come back. Hopefully, he comes back and does well for the Sabres, but ultimately it's what works best for him first."