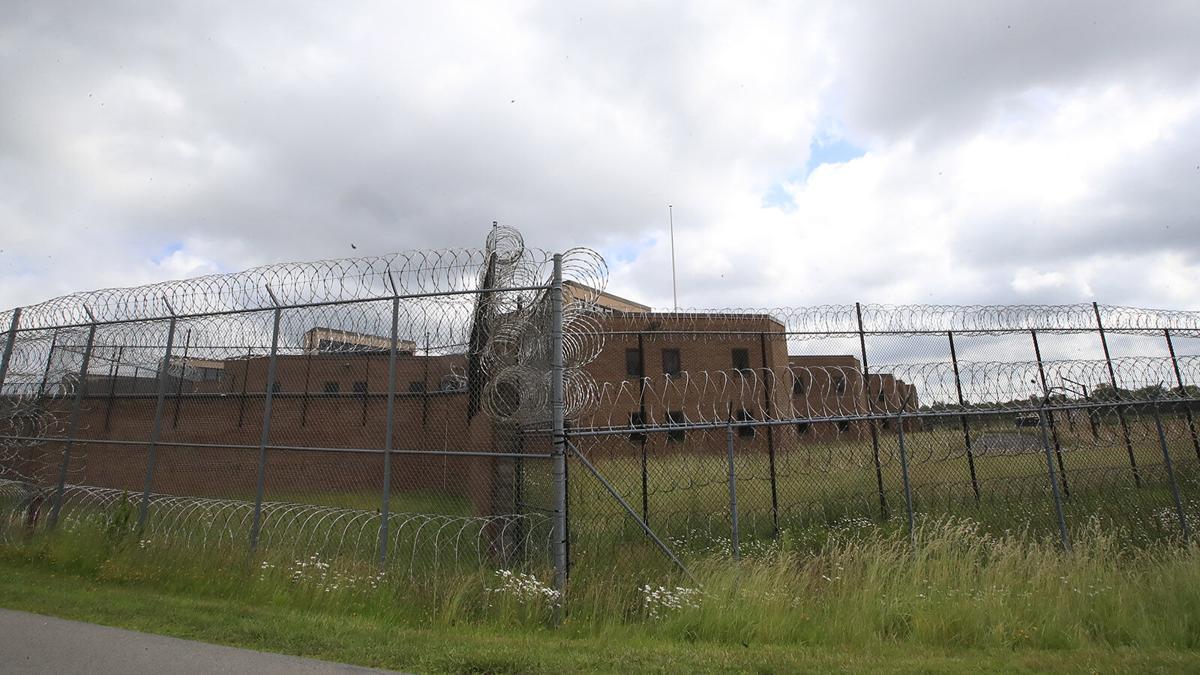 A once-buried internal affairs case shows that some of Sheriff Timothy B. Howard's jail officers have used the job as a chance to meet women, even if they are serving time or facing court action.
According to records that just came to light, Howard's team concluded in 2018 that three corrections officers had been too friendly with women they met at the Erie County Correctional Facility in Alden. 
Investigators never confirmed the initial suspicion that the officers and the women had sex inside the prison walls, which would have been a crime under New York law. But the records obtained by The Buffalo News show two of the officers admitted to sexual relationships with the women after their release, and the third officer, while not having sex with a former inmate, contacted one on social media.
All were found to have violated the sheriff's code of conduct, which barred them from associating with known criminals and former inmates. 
Corrections Officer Ronald Dolyk was suspended for seven days, the records indicate. Officer John Valenti resigned rather than be fired after admitting he did not tell the truth when he initially denied having relations with a former inmate, according to the records. Officer Matthew Reardon received a letter of reprimand for contacting a former inmate through social media. 
The newly released records come in the wake of this year's investigation into whether Holding Center Sgt. Robert Dee – who once married a woman he met behind bars – had sexual contact with two female inmates inside the jail. While the investigators did not prove the accusations, Dee's bosses restricted his supervision of female inmates at the jail in downtown Buffalo.
The Buffalo News obtained the records through a Freedom of Information request. For years, New York was among just two states that concealed disciplinary matters against most uniformed employees, including police and corrections officers. That changed in June, when state leaders allowed public access to disciplinary cases involving some of the state's most powerful public employees, law enforcement personnel.
The commission, and prison regulators elsewhere, treat jailers having sex with inmates as a serious matter. State and federal laws indicate that, because of the power imbalance, inmates are not capable of consenting to sex with their guards. Further, federal officials say sexual relations between staff and inmates threatens prison security.
In 2015, a prison employee at New York's Clinton Correctional Facility admitted to helping plot a breakout by two male inmates, including one with whom she'd had sexual contact. Joyce Mitchell was sentenced to prison for helping murderers David Sweat and Richard Matt escape.
Erie County's Jail Management superintendent, Thomas Diina, said jail employees have been told the Sheriff's Office takes such allegations of sex with inmates seriously and will investigate through the Professional Standards team, or criminal investigators or the office's coordinator for the federal Prison Rape Elimination Act.
When cases are proven, Diina said, employees are disciplined "to the full extent" of the sheriff's policy and procedures manual and collective bargaining agreements.
Inmates or the general public can report sex abuse or harassment through a tip line: 716-858-8176.
Records show that early in 2018, the Correctional Facility's top command heard reports of sexual contact between the staff and inmates. One investigation spread into another as more names turned up, Diina explained. Some of the officers were suspected of bringing in contraband for the women, an internal summary of the matter shows.
None of the officers implicated in the second investigation responded to The News' requests for comment. A union official who helped represent them during internal proceedings, Marc Priore, said CSEA Local 815 would not comment on the matter.
The officers were brought in for internal interviews and all, according to the Sheriff's Office records, denied having sex with inmates and bringing in contraband. The records indicate no attempt by investigators to prove the accusations beyond asking the officers about them.
However, Reardon acknowledged contacting a former inmate through social media and sending her text messages and photos over an eight-day period in April 2018, before he broke off contact roughly a week before his formal interview, according to a summary of the investigation. Reardon received a letter of reprimand, warning him that "future occurrences of a similar nature" may lead to more severe discipline and possibly his termination.
Dolyk, the record says, admitted to sex with a former inmate on two occasions in the summer of 2017. He was suspended for seven calendar days, according to his "letter of suspension," which noted that because he admitted his wrongdoing he was not fired.
Valenti admitted to giving an inmate his phone number and then, when she was a former inmate, arranging to meet with her, according to a summary of the case. But he told an investigator he got cold feet, never showed for their meeting and broke off contact. An email included in the case summary indicates he was suspended for one day.
Roughly a month after Valenti denied the allegations, the Holding Center booked in a woman who had been released from the Correctional Facility weeks earlier. The inmate, whose name was redacted in documents given to The News, reportedly told a Holding Center deputy she didn't want to be in the Correctional Facility again because of her "on and off" relationship with Valenti.
In a formal interview days later, she told an investigator that she met Valenti in the Correctional Facility, and they would flirt but never had sex there, the record indicates. Upon her release, Valenti called her and they arranged to meet at the Creekview Restaurant in Williamsville, but he didn't show.
Not long after Valenti left the woman waiting at the Creekview, the two had dinner at Santora's Pub on Transit Road, she told the officials, according to the summary. She then told them she and Valenti went to her residence.
The woman, the record says, "admitted that she had sex with CO John Valenti." According to her timeline, the liaison occurred just days before Valenti denied to investigators having sex with a former inmate.
Confronted with this information, Valenti admitted he had been "less than truthful," according to an internal memorandum summarizing the new case. Valenti admitted everything the woman said except for one detail: They had gone to a hotel, not her residence, the memo says. 
Valenti had been hired five years earlier, in August 2013, county payroll records show. He was already in his 50s and was generally older than new prison hires. A week after being hired, he gave $100 to Howard's re-election fund. But that was not going to save his job.
Howard's undersheriff at the time, Mark N. Wipperman had been present when Valenti denied having sex with a former inmate. 
"I advised you not to leave my office unless you were totally forthcoming about any and all meetings, relationships and/or communications with former female inmates," Wipperman told Valenti in a termination letter. "You assured me that there were no other encounters and that you were being completely honest."
A handwritten note later placed on the letter indicates Valenti chose to resign before the firing took effect.
Unlike this year's Dee case, the inquiry in 2018 was reported to the state Commission of Correction, the agency that monitors local jails, Diina said. But because the Dee case and some other sex-related matters in the Jail Management Division went unreported, the commission is considering actions it might take, a spokeswoman said.
In 2017, The News highlighted some serious jail incidents that Howard's staff either failed to report or reported wrongly. For example, inmate suicide attempts were classified as "inmate disturbances," a category that did not require a report to the agency in Albany. The hospitalization of a gravely injured inmate was chalked up to a slip and fall when the Commission of Correction should have been told the victim had been beaten by another inmate, The News found.
At the time, the commission warned the sheriff to follow its rules or face legal action. Diina, the jail management superintendent, vowed that Erie would comply, and no legal papers were filed.