Matt Fleckenstein has a big dream for Buffalo.
The Grand Island native and veteran Hollywood writer and producer unveiled plans in late October to create a new film studio on the banks of the Buffalo River, on part of a 27-acre site purchased from John W. Danforth Co.
He has called his $72 million proposal for Buffalo Studios the "first true Hollywood movie lot" in Buffalo, and the only one in North America with direct access to a river.
With 11 buildings and as much as 250,000 square feet of space on 10 acres – plus ancillary features like a convenience store, food and beverage offerings, equipment rentals, dry cleaning and concierge – it's an ambitious concept.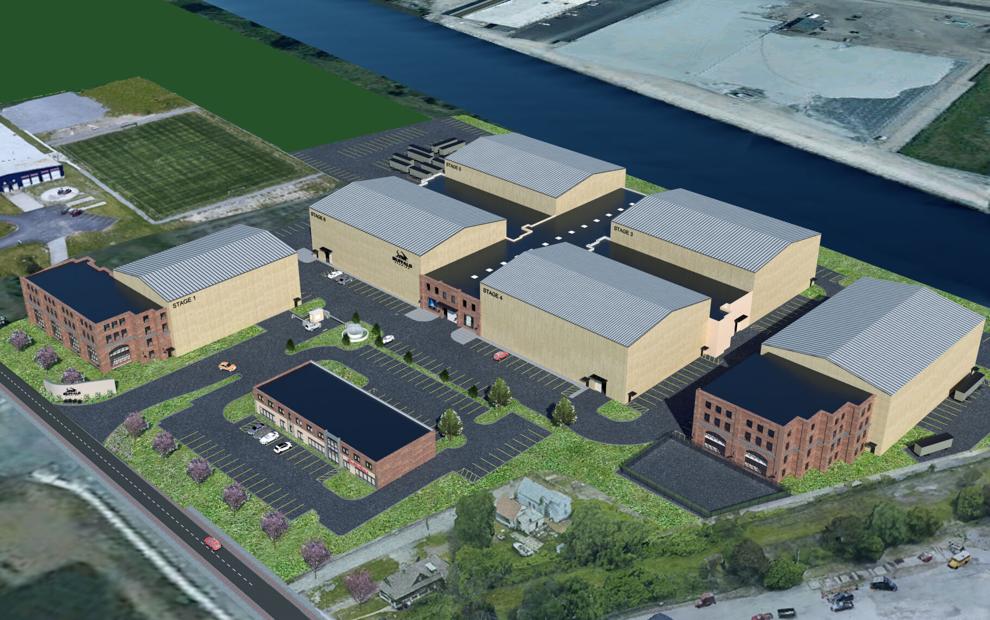 But Fleckenstein and his partner, Chief Operating Officer Adam Parker, believe Buffalo's time has come to take its place among cinematic destinations. The demand for new content is skyrocketing, he says, especially as streaming companies like Netflix compete with film and television companies. But the existing studio capacity in North America is full, and the costs are rising.
"Studios already know about Buffalo," he said, during a presentation to the Western New York Commercial Association of Realtors group. "So the dynamic has shifted over the last several years, where instead of Buffalo calling Hollywood, Hollywood is calling Buffalo."
Now he's ready to prove he is serious, as he prepares to submit the details of his project to city officials for their review and hoped-for approval by March. He aims to break ground in early spring and open by late summer or early fall of 2022.
As Buffalo's potential in the filmmaking industry continues to rise, a new film studio is being planned on a 27-acre parcel just off the banks of the Buffalo River to meet the demand.
Hhe already has his eye on the first production for the new studio – a TV series called "Brother's Keeper" that would tell the story of musical brothers Leroi Johnson and Rick James. It would be produced by filmmaker Addison Henderson's Night Owl Republic Films, in collaboration with Johnson.
Tentatively titled "My Brother's Keeper," the project was announced Friday before a screening of Henderson's new Buffalo-made feature film, "G.O.D." ("Givers of Death").
Ultimately, Fleckenstein said, his dream is to see as many as a half-dozen similar studios open in Buffalo within 15 years. "There's definitely the potential to make that happen," he said. "To me, the great success of that is that Buffalo Studios is the first studio lot like this in Buffalo, but not the last."
Buffalo Studios is the second film production project proposed this year for Buffalo, after the $50 million soundstage project that Great Point Media wants to put up on the West Side. In addition, Buffalo Film Works, a film studio at 370 Babcock St., will be submitting plans to add a fourth soundstage – called Stage 4 – that will be one of the largest in the Northeast.
"This bodes well for the future of movie-making in upstate New York and particularly Western New York," said Tim Clark, film commissioner for the Buffalo Niagara Film Office. "There will be multiple movie-making studios here in just a couple of years. It's a pretty positive thing that is happening and very exciting."
Expect the traditional film cue of "lights, camera, action" to be heard a lot more around Buffalo, thanks to Tuesday's announcement.
That venture by Robert Halmi and Fehmi Zeko of Great Point Capital Management calls for a 57,700-square-foot building with one 20,000-square-foot "black box" stage at its core, featuring sophisticated controls and surrounded by support space on two floors. It would be located on 3.67 acres at 1155 Niagara St. that the British company is buying from Rich Products Corp. The project – which envisions two additional future phases – received city approval, but work has not yet begun.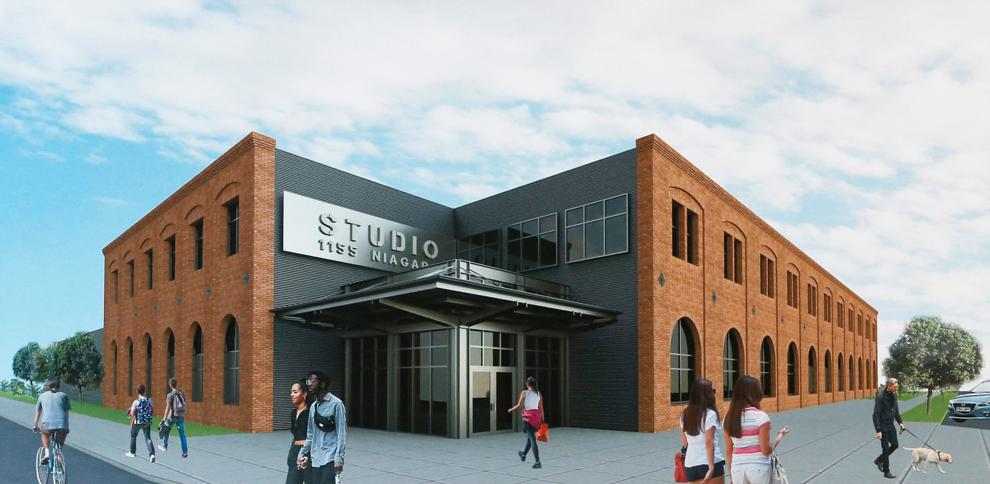 Fleckenstein's plan would be physically larger. The first phase of his plan would occupy the southeastern portion of the site that his group is acquiring from Danforth. The vacant land at 1176 South Park Ave., which sits across the street from the Tesla plant, stretches along the Buffalo River. Danforth already built an 18,000-square-foot building with a Tim Hortons on part of the land but would sell the rest.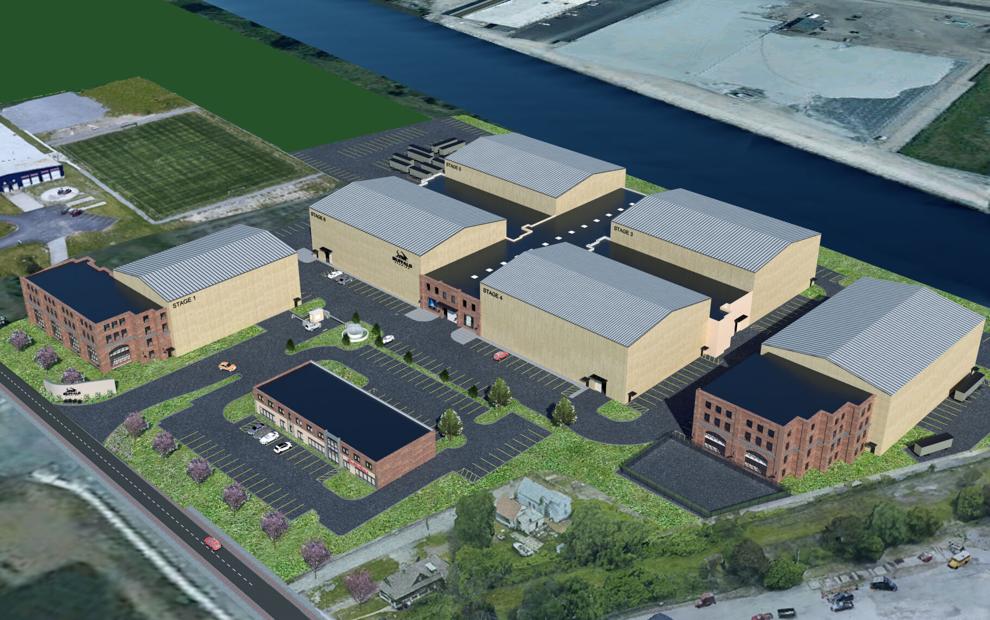 Plans call for building six sound stages, each the equivalent of four stories in height, with five multistory brick office buildings for support services. There would also be a covered and weatherproof "flex" space in the middle, linking six of the structures together for passage by cast and crew without exposure to the elements.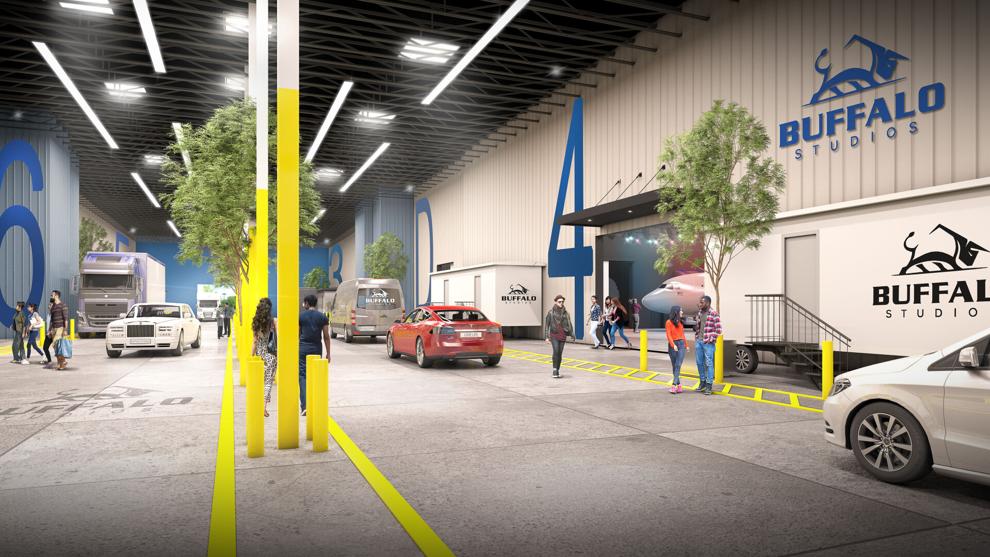 Besides executives and crew, the buildings could house related businesses in post-production, editing, music scoring or animation, as well as support functions like equipment rentals.
"We really want to create an entertainment hub for Western New York, really a home base for the industry in Buffalo, and bring in all the ancillary businesses necessary to support production," he said. "What we really want to do is take all the seeds in the industry around the area and give them a home."
Additionally, he hopes to attract local schools and universities as partners to train new workers. "The goal with that is a place that you can come in and learn," he said. "And when they graduate, we're increasing that crew base every year."
The project would be funded with about $20 million in private equity funds – already more than 80% secured – and construction loans.
The rest of the 27-acre site would remain open for future development. Depending on how the first phase goes, Fleckenstein said, it could involve more soundstages or a music venue, or it could become other commercial development, such as a live-work concept.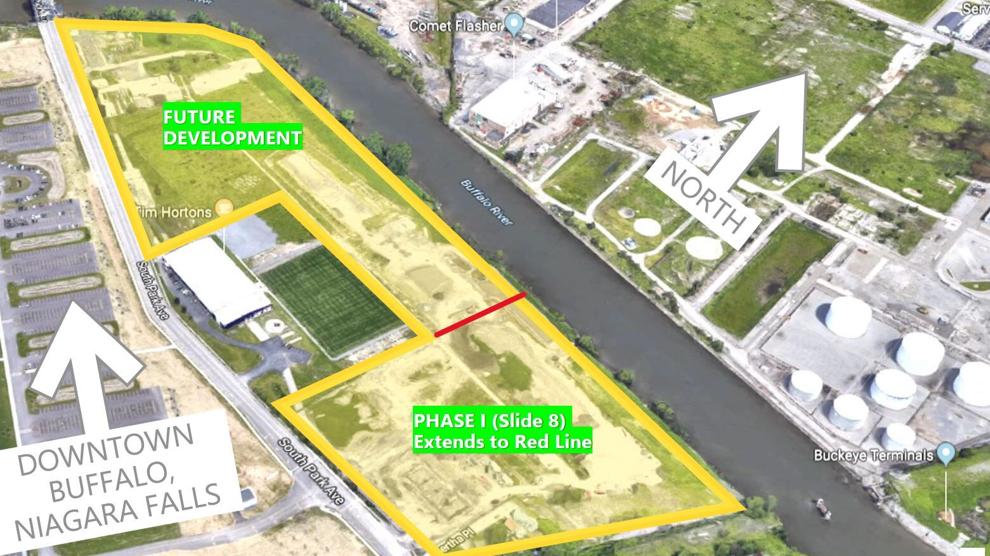 "Everyone knows there aren't enough soundstages in North America," he said. "Even if we have six stages come on the market, it's only a drop in the bucket of the need."
Filmmaking isn't new to Western New York, where the Buffalo Niagara Film Commission promotes the region and facilitates productions. New York State also has a film production tax credit of 25% on production and post-production expenses, with up to 15% more for labor and other costs if the work is done upstate.
And those efforts have already paid off. From a few key action scenes on the Kensington Expressway in "Teenage Mutant Ninja Turtles 2," to City Hall and other scattered locations for Chadwick Boseman's portrayal of Thurgood Marshall, to extensive local filming for Paramount Pictures' "A Quiet Place Part II," Western New York has been featured in Hollywood.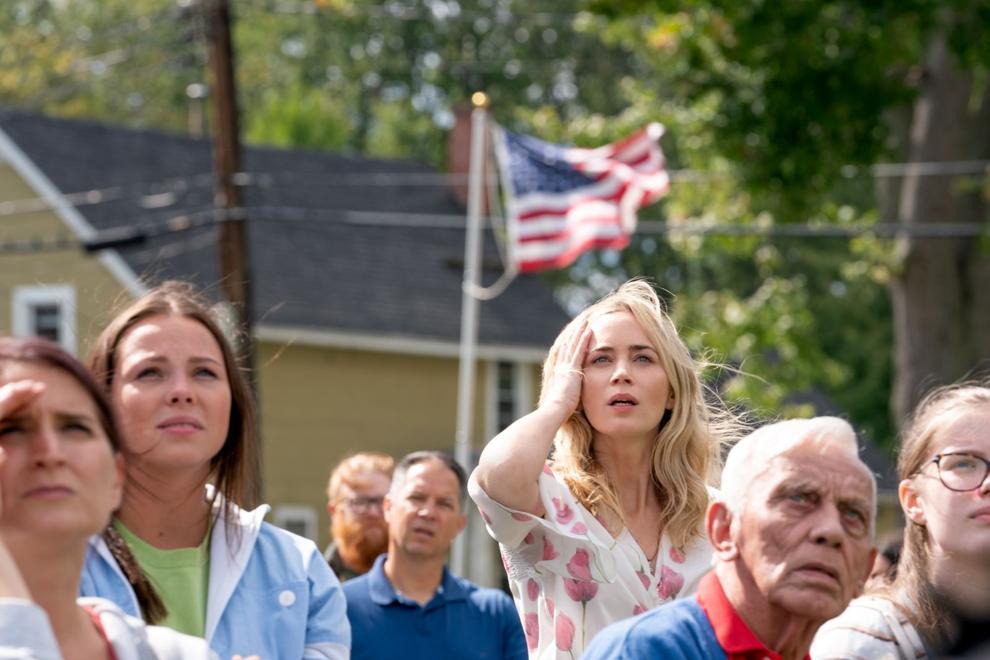 So why is Buffalo attractive for producers and studios?
There's the usual financial and operating factors – lower living and working costs, generous state incentives, a deep base of available crew and equipment, and relative proximity to New York City and Toronto.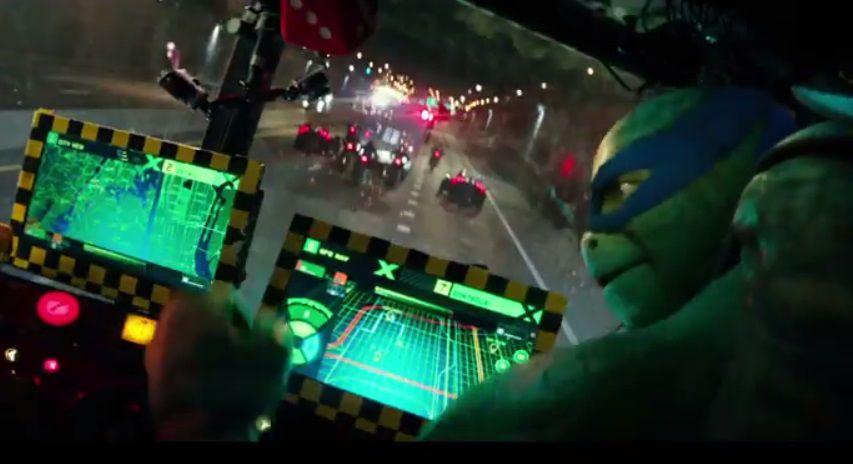 Then there's the variety of backdrop to film against – the region's architecture, history and culture, waters, hills and gorges, and major-league sports stadiums – all within a half-hour or less.