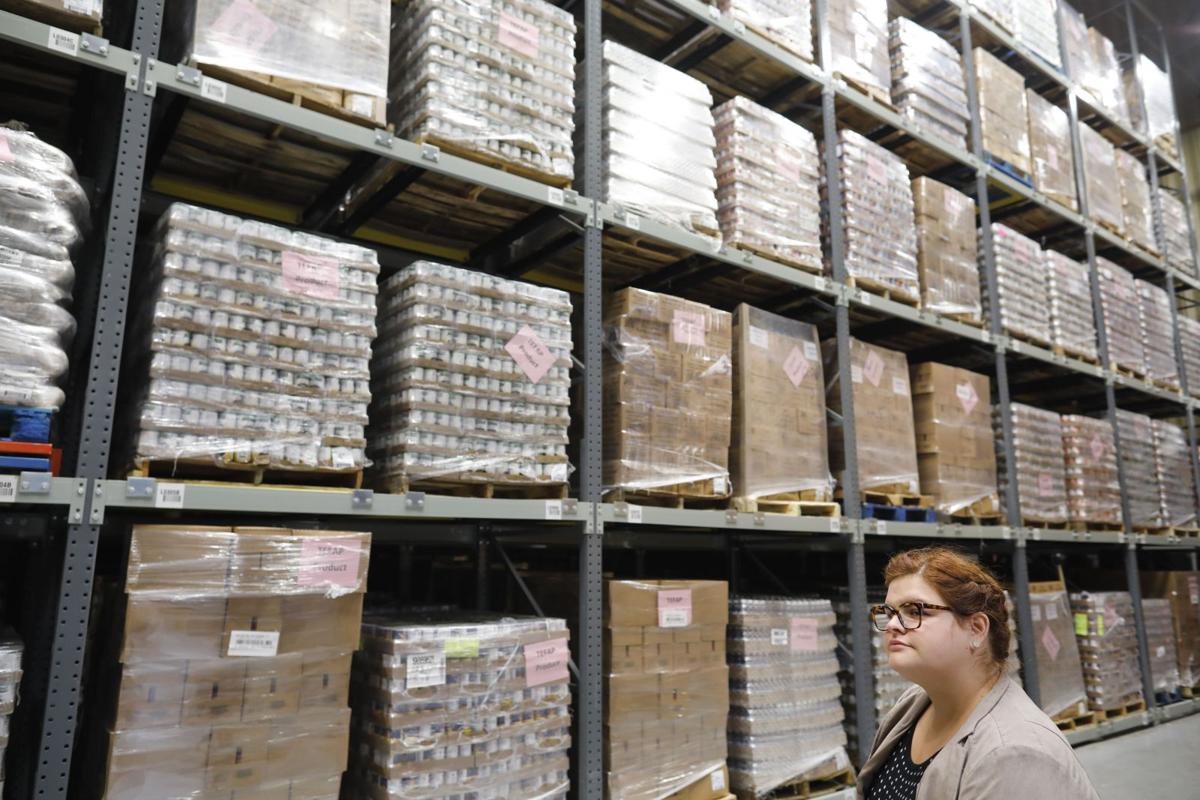 WASHINGTON – Covid-19 appears to be hitting Buffalo, New York State and the nation at large with hunger pangs.
The number of Erie County residents applying for SNAP benefits – commonly known as food stamps – more than doubled in March and increased 95% in April compared to year-ago levels, according to the Erie County Department of Social Services.
Similar increases occurred statewide and around the nation, prompting increasing calls in Congress to bolster the Supplemental Nutrition Assistance Program in the next coronavirus relief package that Congress is contemplating putting together, possibly in June.
"Nearly 40% of the poorest households in the country have already suffered a job loss, putting the families who can least afford to miss a paycheck at greater risk of going hungry," said Sen. Kirsten E. Gillibrand, a New York Democrat who's pushing for legislation that would increase the maximum SNAP benefit by 15%. "Growing numbers of parents don't know when or where their children's next meals will come from."
That being the case, Gillibrand added: "Now is the time to expand access to SNAP benefits."
And while Republicans have been working to do the opposite in recent years, Rep. Tom Reed said that may change as the pandemic's economic devastation spreads.
Asked about the possibility of temporarily expanding the food stamp program, Reed, a Corning Republican, said: "I do see a need for it. ... I think that is a reasonable proposal to put onto the table in regards to the SNAP benefits."
With huge swaths of the economy essentially shut down – especially the restaurants and retail stores that employ plenty of low-wage workers – weekly SNAP applications statewide shot up from about 15,000 a week in the first two weeks of March to 38,000 weekly in the last two weeks, the state Office of Temporary and Disability Assistance reported. Food stamp applications have leveled off at about 25,000 weekly in recent weeks, but that's still a 66% increase from just two months ago.
Other spots nationwide have even bigger increases in the number of potentially hungry people. Los Angeles County, for example, reported a fivefold increase in SNAP applications after the pandemic began, said Ellen Vollinger, SNAP director at the Food Research & Action Center, a Washington-based group that aims to fight hunger. Other communities have seen food stamp applications triple.
"It's really an amazing set of statistics to deal with," Vollinger said. "And of course behind that we know there are all these personal stories and family hardships."
The people at FeedMore WNY, which runs the Food Bank of Western New York and the local Meals on Wheels program, see those family hardships on a daily basis.
"We have seen thousands more individuals reaching out to us for more assistance," said Lauren Picone, government affairs manager of FeedMore WNY.
As a result, food distributions through FeedMore WNY's warehouse are up 42%, and its home-delivered meal service has added 1,600 new clients, a 54% increase.
One obvious way to address increasing hunger would be to expand the SNAP program, Picone said. She said Congress enhanced the food stamp program in a similar way in the stimulus bill passed amid the Great Recession in 2009, "which really kind of helped bolster the economy after that."
Food stamp recipients haven't had trouble applying for benefits amid the crisis, she added.
"I think people are grateful that it's there," Picone said of the SNAP program. "I think people wish they had a little more support."
That's exactly what food stamp recipients would get under the proposal Gillibrand is pushing. In addition to boosting maximum SNAP benefits by 15%, the proposal would increase the minimum benefit to $30 a month, waive the time limit requirements that end up kicking people off the program and stop the Trump administration's plan to narrow eligibility for the program.
The Department of Agriculture announced that plan last summer.
"Some states are taking advantage of loopholes that allow people to receive the benefits who would otherwise not qualify and for which they are not entitled," Agriculture Secretary Sonny Perdue said at the time.
But that was before the pandemic. The Trump administration has had nothing to say lately about expanding food stamps, but it agreed in an earlier coronavirus stimulus bill to allow states to temporarily abandon the requirement that food stamp recipients recertify their eligibility at least once a year.
The proposal to expand food stamps was included in a bill the House passed last week that provides funding to states and localities in response to the coronavirus crisis. But that bill is dead on arrival in the Republican Senate. There, Majority Leader Mitch McConnell has been resistant to a fourth coronavirus stimulus package, saying he wants to focus on legislation to stop frivolous lawsuits instead.
But Democrats and Republicans alike quietly say a fourth major coronavirus bill is likely to emerge in early summer, after the May unemployment report makes clear the economic devastation resulting from a two-month economic shutdown.
And Gillibrand and Reed – who normally don't agree on much – agreed that when that happens, more Republicans may see the need to bolster the SNAP program.
"Very few Republicans have been willing to support SNAP benefits, but in this time of grave need, I'm hopeful that they may have a change of heart," Gillibrand said.
Reed said it's not that his fellow Republicans oppose SNAP; it's just that they believe it should be something for people to rely on in the worst of times, not for all time.