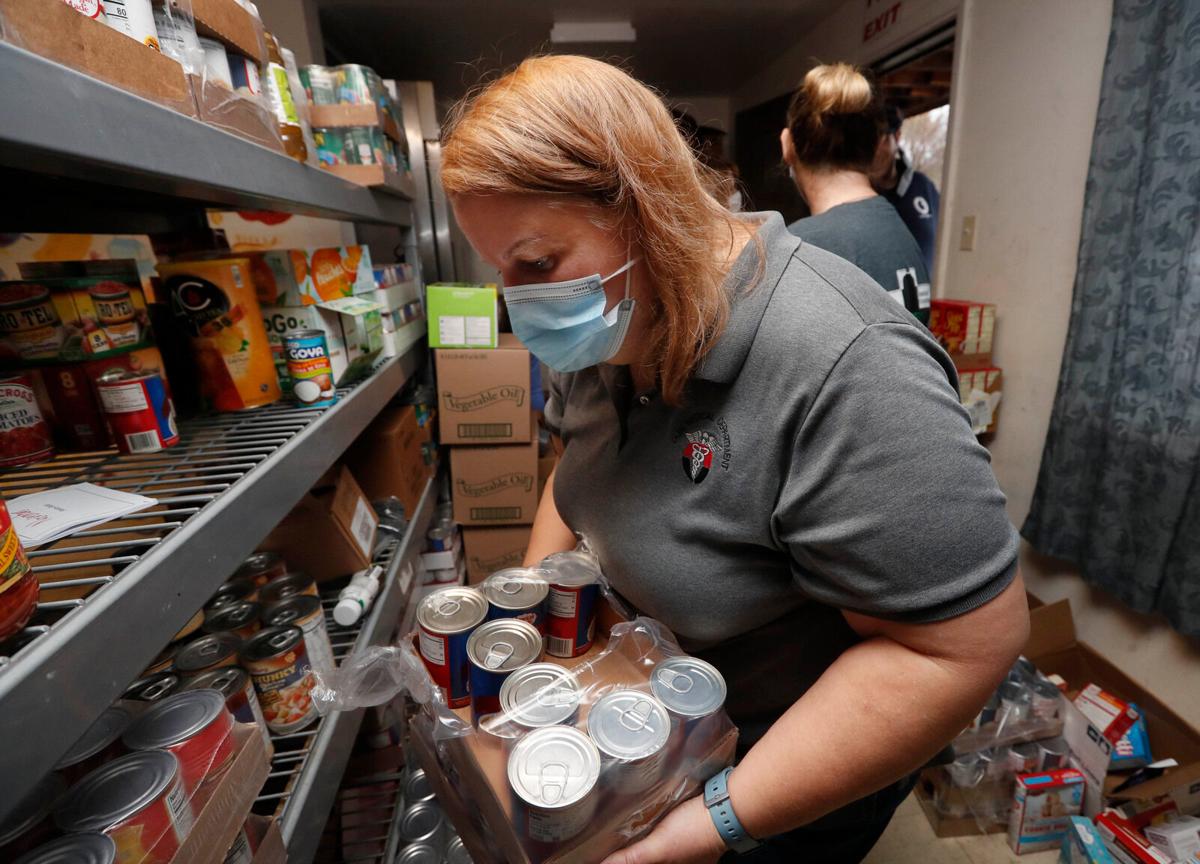 Prices are up. Demand is strong. And, even in a generous place such as Western New York, donations of food for the needy have tapered off.
In the Buffalo region, increases in food prices are taking a toll on some local organizations that provide food for hungry people.
At FeedMore WNY, the region's umbrella provider for many smaller pantries, the cost of food they buy has gone up 4.7% since September 2020, said Catherine Shick, FeedMore's chief communications officer.
At the same time, between September 2020 and September 2021, FeedMore has coped with a 13% drop in donated food, she said.
"When that happens, we do have to purchase more food," Shick said. "There could be myriad reasons why those donations are down."
But, she said, they are also "not seeing a decrease in the numbers of people who need food assistance."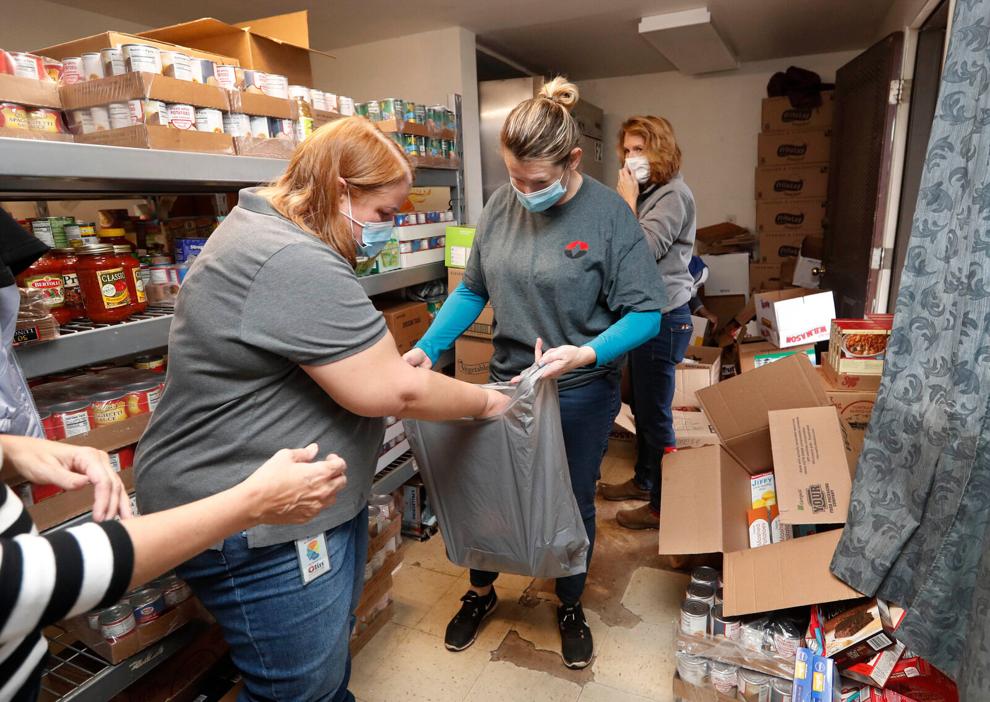 It's not just FeedMore, and it's not just Western New York. Food pantries across the nation are dealing with increasing food costs.
As Thanksgiving and Christmas approach, it's a different picture than in years past. 
Your Thanksgiving dinner bill this year may show similar trends. According to the Farm Bureau, a dinner serving 10 people will cost $53.31, up 14% from the previous autumn.
That mirrors other cost trends – 15% on the basic food products of fish, eggs, meat and poultry, Bureau of Labor Statistics figures show. And prices for consumers rose 5.4% when September is compared with the same month the year before.
In FeedMore's case, they are spending more on everyday items: Cans of mixed vegetables are up 22%, and canned tuna is up 11% from the price last year. Meats are even higher. For example, halal chicken is now 53% more for FeedMore, according to Shick.
At another local organization that serves needy people, Community Missions of Niagara Frontier, the outside world has shaped the way they conduct their work, at least for now.
"We haven't been able to have anybody in to eat a meal since March 2020," said Christian Hoffman, vice president for public relations and development at the mission, located on Buffalo Avenue in Niagara Falls. "It's a shame. But that's what we need to do to keep everyone safe."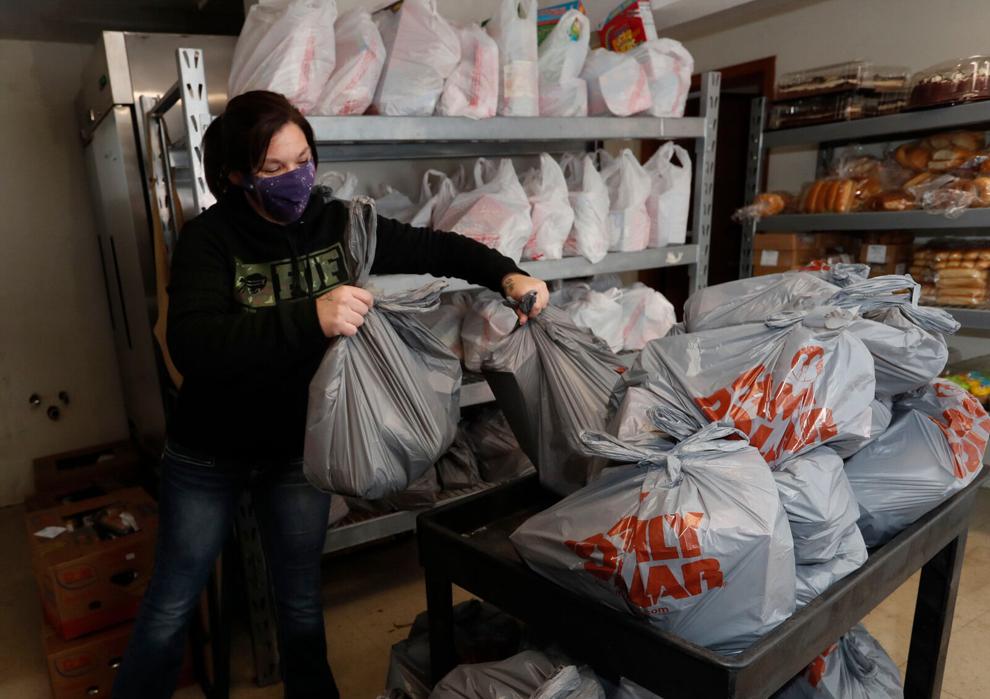 In December 2020, 633 households stopped at the mission's food pantry, Hoffman said. In February of this year, 485 families used the pantry. In October, he said, the number was 332 households.
Overall demand for the food pantry is going down, but still remains historically high.
"I think it's leveling off, certainly," he said. "We're seeing more than we ever have. But it's leveling off."
Covid-19 created part of that need.
"Certainly, the pandemic brought out people that had never been to a pantry before," Hoffman said.
At one food pantry in the suburbs, this year has meant adapting to changes in what is available.
"Most of our stuff is donated," said Debbie Dalessandro, assistant director of the West Seneca Community Food Pantry. But, she said, during the last few months, they have seen the trickle-down effect of FeedMore's sourcing struggles, with the umbrella organization offering fewer options.
"The choices are going down," Dalessandro said. "Instead of six pages of choices, I'm down to three pages."
At their pantry, which is near Southgate Plaza, last year they would see 98 families each month. But this year, in September, it was 65 households, she said.
"Our numbers did go down," Dalessandro said. "We don't have a huge number of families here."
In adapting to the Covid-19 pandemic, a needed item has been available in West Seneca.