When you think about it, it's disturbing that this is the first time in modern American history that my generation is doing less well than their parents. Why is that? How did that happen? Well, minimum wage is pretty stagnant, the cost of living has definitely gone up, and you know, on top of that – we have a pandemic.
I'm a single mom with two kids, 11 and 4 years old. I had been working at Arc Erie County for the past year as a placement manager, teaching employment skills to high school students with disabilities. That's something I'm totally passionate about. But I was put on furlough in March, and laid off at the beginning of June.
Before the layoff, though, I did think they'd bring me back, so I figured I'd use the time to take care of some projects. I bought my house in Tonawanda in 2012, and this spring I finally pulled all the wood paneling and ugly wallpaper out of my kitchen. But then I lost my job, and I couldn't spend the money to finish the project. So the kitchen is half-gutted now. It's a complete mess. It reminds me every day that I'm not working and there isn't much I can do about it.
The Buffalo News spent the past four months following the lives of seven Western New Yorkers who lost their jobs during the pandemic. Their stories, and their outlooks, vary tremendously.
I have been applying to jobs since the beginning of summer. From the surface, it looks like there are all these jobs out there. But the problem I'm running into is that a lot of places are posting openings, but not actually filling them. Or, if they are really hiring, so many people are unemployed right now that they're getting crazy numbers of applications.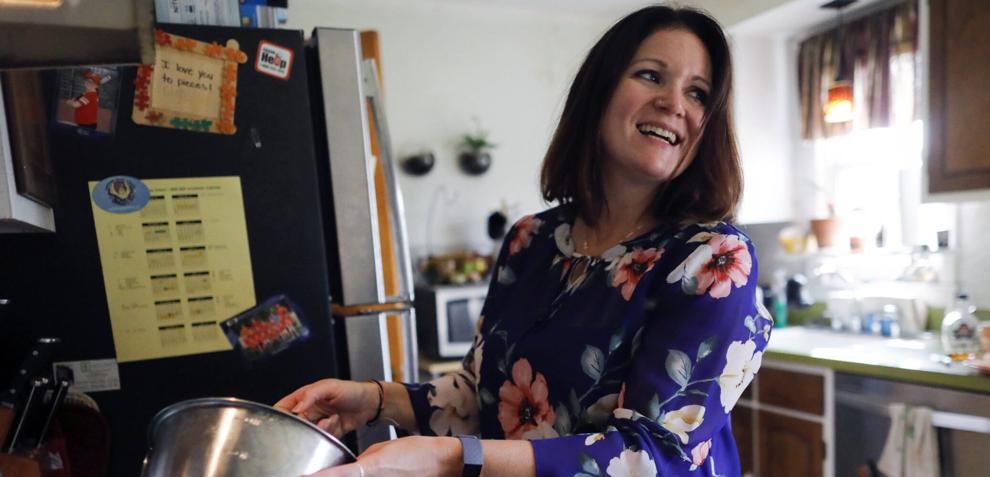 I had one interview that went well, but the board decided afterward not to fill the position and move those responsibilities to other employees, instead. I applied to another job where they got so many applications – 100 applications, for just one job – that they sent out this screening questionnaire just to filter out who would move to the next step.
The salaries they're offering are low, too. I know what I need to make my ends meet. I interviewed for one job that was offering $14 an hour. I was making $22 before. I have a college degree. Maybe we could have met in the middle – say $18 an hour? – but even then I probably would have had to find a second job somewhere. And I have full custody of two kids. My mom watches them a couple days a week, but I'm not in a position where I can get a job at Old Navy working irregular nights and weekends.
My kids did go back to in-person school in September, which has been good for them. I've been subbing sporadically. It's exhausting. It's hard work. It's hard work for – holy moly – $12.86 an hour. And there's no health care, of course, no benefits. This is not a replacement for a full-time job. Plus every day you work, you get less in unemployment. So I'm actually losing money working right now, and unemployment wasn't covering all my bases, to begin with.
I have applied for some public benefits in the past month, which I never thought I'd have to do. Food stamps have helped pay for my groceries, which is obviously good. But, you know, that's just the groceries – my creditors aren't interested in the fact that I don't have a job, and my mortgage company still needs to be paid. I'm planning to go back to school online for my master's degree this year, and part of my motivation for doing that is knowing I could use the loan disbursement to pay my mortgage.
Meanwhile, my parents are essentially paying for my health insurance, which is significantly higher than it was before. I'm focusing on not using my credit cards unless I absolutely have to. I had a lot of debt once, during a previous time in my life, and I worked really hard over the past four years to rebuild my credit. Now I'm like, "Oh my God, am I going to completely backslide to where I was before?" Because how else do you make ends meet in this situation? You take out credit and hope you can pay for it.
Generally I try to keep my cool, but I do notice lately that I can get very short with the kids. I always feel bad afterward – they don't know what's going on in my head.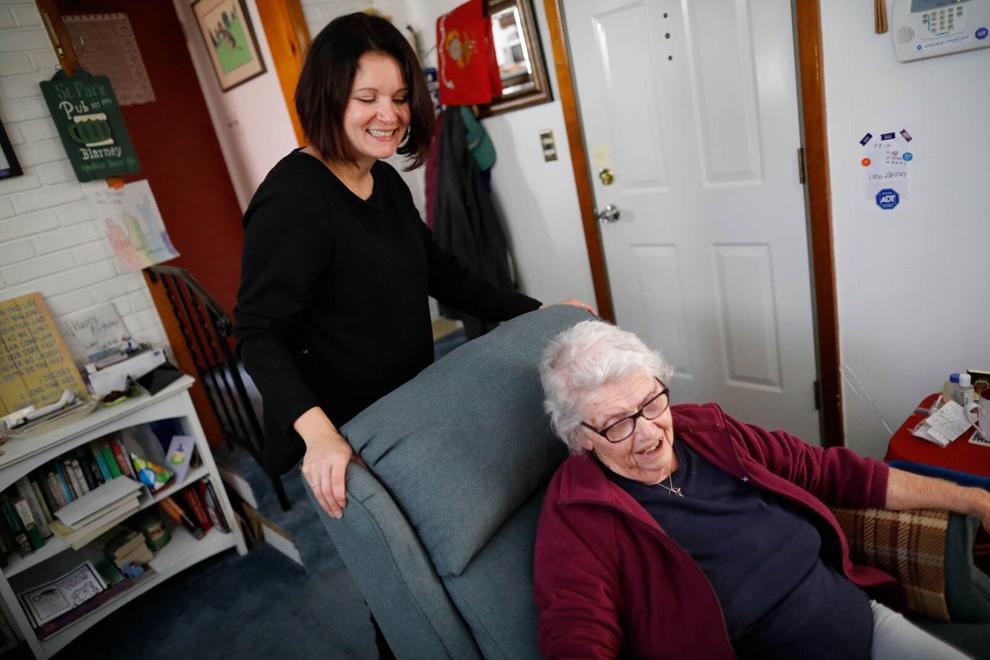 But there have been silver linings, too. I think that's important. You know, I had more time off with my children because of Covid than I got on maternity leave when I had them. We spend more time with my parents than I think we probably ever have. I'm able to help care for my grandmother, she lives a couple of blocks down. We've gone to the beach, to Tifft Nature Preserve, the kids and I started fishing – it's not just that constant "go, go, go." It's not that rush out of the house in the morning, then the rush to school and work, then the rush to homework and dinner.
Unfortunately the entire system in our country is set up so that people work their butts off their whole lives to retire. It is about the "go, go, go." People have to work multiple jobs just to pay their rent, let alone have hopes and dreams and goals for themselves and their children.
Then you have all these other people – I see them on Facebook – saying "no, it'll be fine, just work harder." Or "end the extra unemployment, you're giving them an incentive not to work anymore." The sheer ignorant comments you read … I've been trying to stay off social media lately, because I can't waste my time with that. This system is not sustainable long-term. I think Covid has shown us that.
So even when things go "back to normal," I don't believe anything will ever be normal again. We can't continue to do things this way. Something's got to give.
— As told to Caitlin Dewey. Interviews have been condensed and edited for clarity.
Americans have endured economic crises before but none quite like this. To capture the depths of the suffering, The Buffalo News teamed up with the New York Times and 10 local news organizations across the country to document the lives of Americans who found themselves out of work.
For months, we followed them as they dialed unemployment hotlines, applied for hundreds of jobs and counted every dollar in their bank accounts for rent and food. All of it while trying to survive a pandemic.