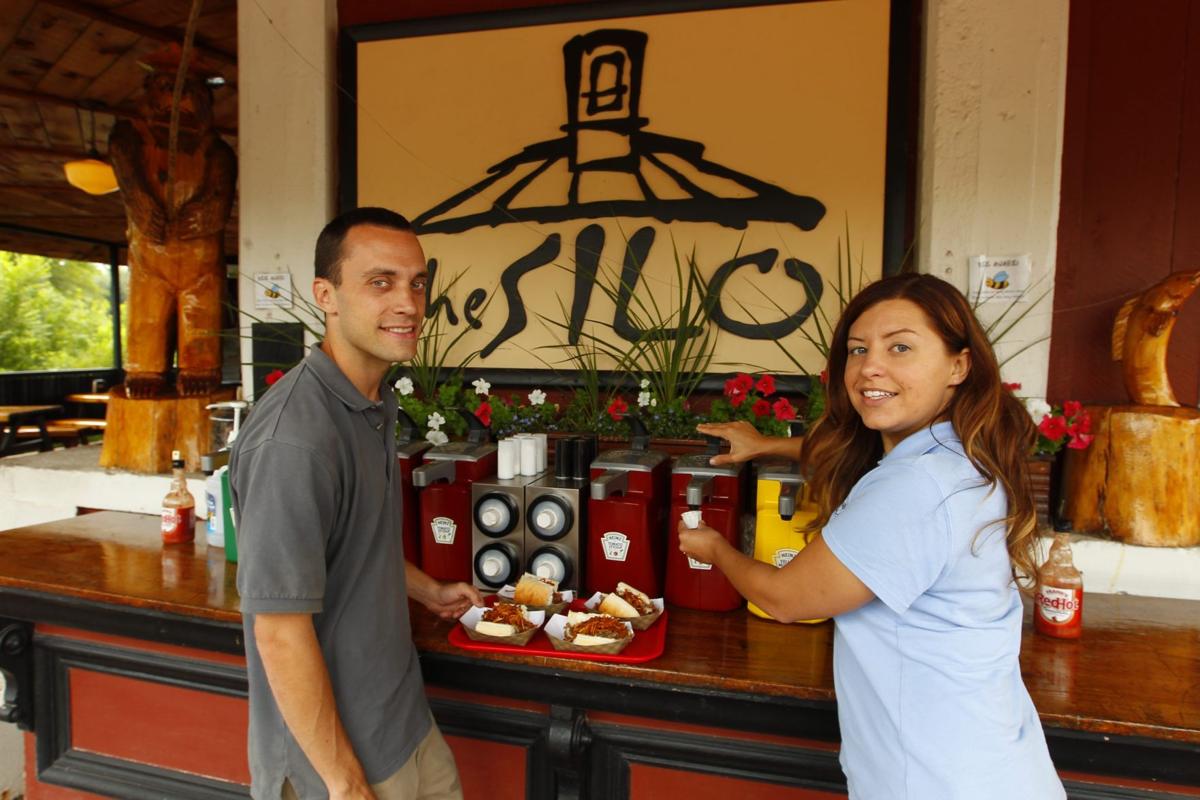 LEWISTON – Can't decide where to have dinner? No need. A sampling of Lewiston's favorites are on display with the Lewiston Culinary Tour presented by The Roaming Table on Thursdays, Fridays and Saturdays through October.
You also will get a chance to walk off those food samples with an educational walking tour of the village as you travel to each restaurant.
Christopher and Alicia Tepas, a husband and wife team from Western New York, started The Roaming Table in June. The Tepases said they got the idea a few years ago when they went on a food tour in Denver.
"After we got married, my husband took me to Denver, and there were so many amazing restaurants that we couldn't pick," Alicia Tepas said. "There was this food tour that lets you try seven different restaurants, and we immediately fell in love with the idea."
The Tepases said they'd like to expand to other sites in Western New York but found Lewiston to be a great starting point because there were so many restaurants in close proximity.
"There's 30 within a half-mile radius," said Alicia, who was born and raised in Lewiston. "And with the rich history, I thought it would be a perfect venue for us."
"We were thinking about Buffalo (to start our food tours business), but we wanted to start a little bit smaller," said Christopher. "We also knew a ton about Lewiston, especially with my wife growing up there. It's just a walkable community, and there are so many awesome restaurants."
They noted that Lewiston was featured on the Travel Channel as a top food destination after winning the popular vote in the "Best for Food" category for the Best Small Towns in America contest sponsored by USA Today and Rand McNally.
The tour is about three hours long and includes seven participating restaurants: the Silo Restaurant; Carmelo's; Town Hall American Bistro; the Orange Cat Coffee Co.; D'Avolio Olive Oils, Vinegars and More; Brickyard Pub and BBQ; and the Village Bake Shoppe.
"We've had such a great response from the town and our customers that I could see ourselves expanding," said Alicia. "It was hard to pick the restaurants. So maybe there could even be a second tour in the future." "Like a specialty or a themed tour," Christopher said.
He said the groups are kept small, with about eight to 10 people per tour. He said they also offer private tours for special events with advance notice.
The tours are also a nice break for the couple, who do the tours together until Christopher returns to his job as a second-grade teacher at Westminster Community Charter School in Buffalo in September. Alicia is a clinical laboratory scientist for Kaleida Health.
Dates are subject to change based on some upcoming Lewiston festivals and the couple's personal schedule, so anyone who is interested in being a foodie should call ahead to check for dates and reserve a space.
Tours take place rain or shine, and each group meets at the Silo Restaurant on the Niagara River, where the group will sample a haystack sandwich, which was featured on "Man vs. Food." Other samplings include smoked chicken wings and sweet potato fries at the Brickyard along with the Brickyard lager. At D'Avolio, they will sample olive oils and vinegars, and then sample jambalaya pasta at the Town Hall, along with a specialty wine. At the Orange Cat, the tour will sample a choice of flavored coffees. At Carmelo's, the owner offers a seasonal tasting with a local wine. The tour concludes at the Village Bake Shoppe with a sample size of the mile-high apple pie.
The Tepases said that spots on the tour have been filling up, with a lot of Canadians visitors taking the time to sample Lewiston.
"We've had a really good response," Alicia said. "We wanted to offer a nice balance, and everything we offer is special to Lewiston."
Tickets are $49 per person, which includes all food tastings and wine/beer samplings. The cost for those 12 and under is $35.