New variants of the novel coronavirus already exist in small numbers in Western New York.
The more contagious British variant may become dominant in the region this spring.
Americans could face a deadly third peak in Covid-19 cases unless vaccinations and virus-prevention practices blunt transmission.
These are the calculations from those on the leading edge of medical care and research.
"The vaccines are amazing and this is a bit of a race, but containment strategies still need to be in place," said Jennifer Surtees, associate professor of biochemistry in the University at Buffalo Jacobs School of Medicine and Biomedical Sciences.
Surtees is among those who provided insight to The Buffalo News about what to expect as variants proliferate across the U.S.
Q: What are virus variants?
Imagine the SARS-CoV-2 genome as an instruction manual containing the same four letters repeated in different combinations thousands of times. This coronavirus is designed to copy the entire pattern – its genetic code – which helps it bind to human cells and replicate. It contains a pretty good internal proofreading system to catch mistakes, but the system isn't perfect. Sometimes, the wrong letter drops into a string of four. Other times, one or more letters are skipped, leading to deletion. More rarely, extra letters are added. Mutation results – and the changes become part of the instructions for how the virus will work as it replicates.
Q: How many novel coronavirus variants are known right now?
Many hundreds, said Surtees, but only a few are "variants of concern" that mutated in ways that create more danger to humans, mostly because their tweaked viral structure makes them more transmissible, more harmful, or both.
The virus emerged in late 2019 in Wuhan, China, and quickly spread to Italy, where a mutated European variation developed. By last spring, that variant gained a foothold in the eastern United States.
Surtees co-directs the UB Genome, Environment and Microbiome Community of Excellence. She and fellow researchers quickly turned their attention to the genetic makeup of the new coronavirus after it arrived in the region late last winter.
Erie County Department of Health lab workers began saving RNA samples of positive coronavirus tests from testing conducted by department staff. Surtees asked if the UB Genomics and Bioinformatics Core lab could sequence those samples to determine their genetic makeup. Health Commissioner Dr. Gale Burstein consented.  
The UB lab, on the Buffalo Niagara Medical Campus, developed a computational analysis to sequence variants. It examined about 200 samples in the spring and roughly the same number since the second regional pandemic peak started late last fall. More than 90% of all samples tested derived from European variants, as opposed to from Asia, Surtees said.
Variants of greater concern elsewhere in recent months include those first identified in the United Kingdom, Brazil and South Africa.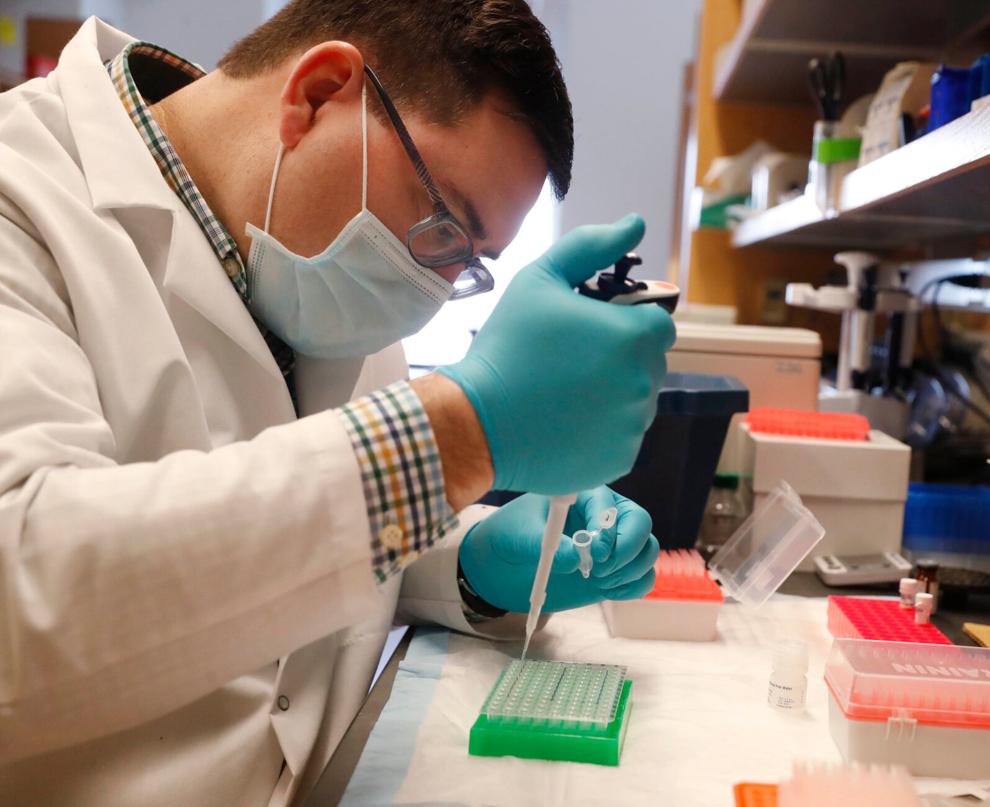 Q: How will we know when the newest variants of concern arrive in the region?
"We've had a nice decline the last two weeks or so in the positive coronavirus test rate. If that all of a sudden rockets back up, then I think it's going to make us very suspicious that the UK variant or the South African variant is on the loose," said Dr. John Sellick Jr., an epidemiologist who oversees infectious disease control at Kaleida Health and the Buffalo Veterans Affairs Western New York Health System.
No samples tested at the UB lab through last week have proven to be the latest variants of concern, Surtees said, "but we have seen some of the key mutations that are present in these variants."
Those variants tend to have more than one mutation, she said. The British variant, for instance, has eight changes on the spike protein of the virus alone. Recent studies suggest the variant is up to 50% more transmissible and slightly more lethal than the original virus.
Sellick and Surtees believe it already is in the region in small numbers.
"Just because we don't have the laboratory evidence, doesn't mean it's not here," Sellick said.
Tests that seek whether someone has been infected with the new coronavirus lack the sophistication to determine which variant might be present. Only genetic sequencing can do that.
The New York State Department of Health Wadsworth Center laboratory in Albany can sequence up to 90 positive coronavirus test samples a day to find variants. About 10% come from counties in Western New York, said Jeffrey Hammond, spokesman for the state Department of Health. 
State health officials have reported 59 cases involving the British variant, including one last month in Niagara County and another earlier this month in Allegany County.
"We have yet to date identified the South African or Brazilian variants in the more than 4,000 virus samples sequenced at Wadsworth," Hammond told The News last week.
Wadsworth has streamlined its process to produce sequences quickly, but due to its complexity, turnaround time still runs two to five days, he said.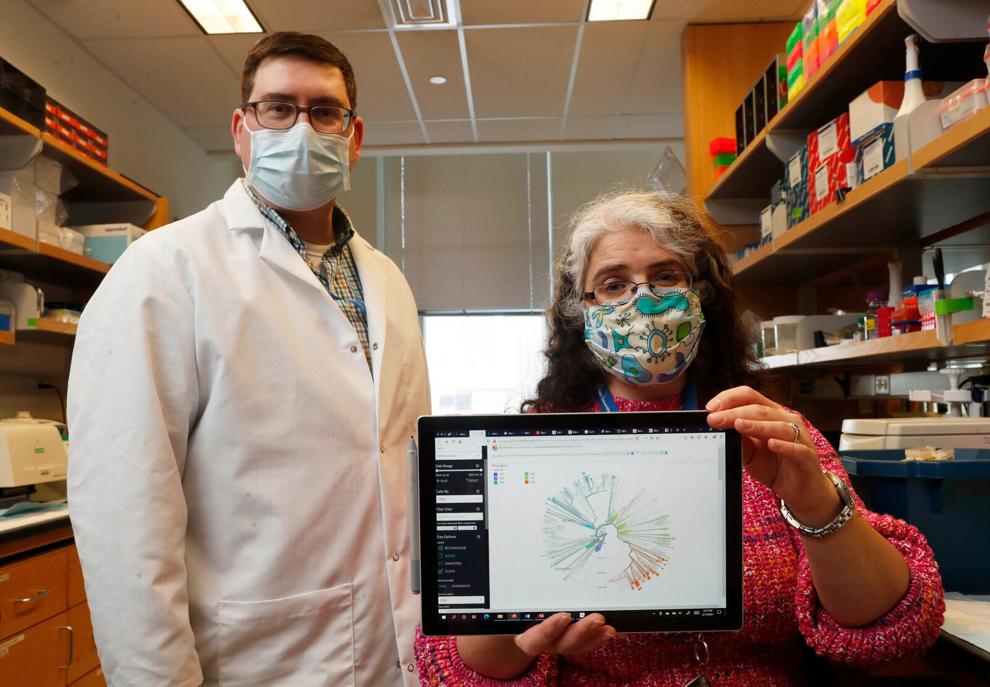 The UB Genomics and Bioinformatics Core lab can sequence 400 to 800 samples a week. It will soon start sequencing samples from Kaleida Health and has offered to sequence more samples from across the region if state and federal health agencies can fund the effort.
The Centers for Disease Control and Prevention encourages more viral genomic sequencing to help public health officials quickly identify risks for variant spread – even in the smallest and most remote communities – and respond to outbreaks.
A centralized health system in the United Kingdom sequences 10% of positive virus test samples. That figure stands at about 1% right now in the less centralized U.S. system.
Q: What steps would you expect state and county government officials to take if variants rapidly spread through communities?
Expect to see more public safety measures if positive test rates, hospitalizations and deaths climb rapidly. Michael Osterholm, director of the Center for Infectious Disease Research and Policy at the University of Minnesota, is among those who have warned that mid-March through April could become the deadliest period of the pandemic. If they are right, some states and regions could experience the kind of lockdowns we saw last spring.
Q: What steps should people take now – and if it becomes clear one or more variants has arrived in the region?
Doctors and researchers understand much more now than they did a year ago about virus spread and the damage it can inflict. Treatments have improved greatly. It is apparent who is most at risk, although people of all ages, races and socio-economic backgrounds have been hospitalized and died.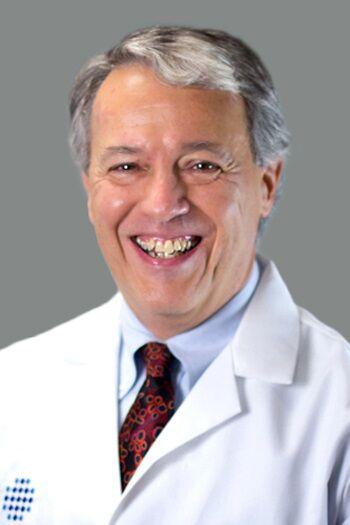 The vaccination race will be critical to whether we need to resume the kinds of lockdowns that have taken place in recent months in Great Britain, Sellick said, "but again, it's back to the basics: masks, use of physical distancing, avoiding crowds, good hand hygiene. The more we do that, the more we're going to neutralize the effect of one of these more easily transmissible strains."
Q: What if a relative or a friend is planning a trip south or west to enjoy warmer weather?
"I don't want those people around me for even five minutes," Sellick said, because travel in such uncertain times – especially to places with beaches, outdoor restaurants and other magnets for large gatherings – raises the risk of contracting the virus, or a variant, and endangering others.
Q: What states pose the greatest risk for contracting and spreading the virus?
The positive virus test rate in the region at the end of last week was about 3.5%. The rate in Florida was twice that, and it was more than three times higher in Texas and Georgia. The rate was at least five times higher in Iowa, Idaho, Kansas, Kentucky and South Dakota, according to Becker's Hospital Review.
Q: Where are variants of concern circulating most robustly right now?
The federal Centers for Disease Control and Prevention said Friday that 981 cases of the British B117 variant have been reported across 37 states. Florida led the way with 347, followed by California with 159.
Two cases of the Brazilian P1 variant have been reported in Minnesota and one in Oklahoma. Two cases of the South African B1351 variant have been reported in California and South Carolina, and one each in Virginia and North Carolina.
It is important to remember those reports are tied to very little variant gene sequencing, Sellick said.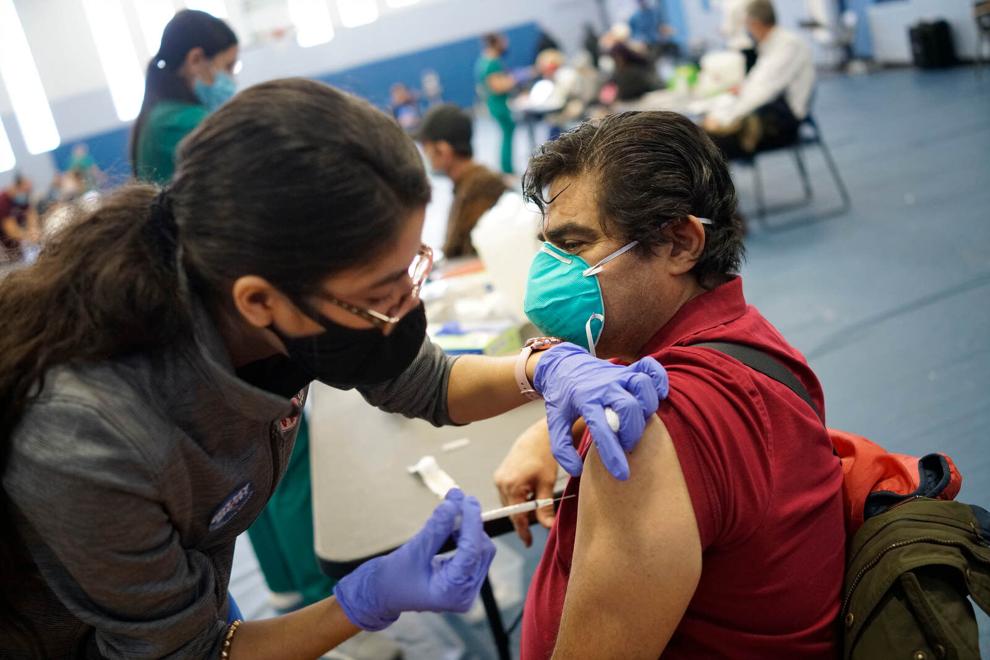 Q: What do you expect to happen with vaccines in the region during the next several weeks?
Expect a break next month in the logjam that has existed since the Pfizer-BioNTech and Moderna vaccines became available late last year. Both companies have ramped up production, though the need to store the vaccine at extremely cold temperatures, and get a booster shot two to three weeks later, will continue to mean that demand outstrips supply for at least several more weeks.
Johnson & Johnson last week sought authorization from the U.S. Food and Drug Administration for its single-dose vaccine, which can be stored up to three months in a typical refrigerator. Approval could come later this month.
Expect to see hospitals, pop-up clinics, big pharmacy chains and large medical practices with freezer-storage abilities continue to administer the two vaccines already available. Johnson & Johnson vaccines will allow more pharmacies, as well as urgent care centers and primary care practices, to become part of vaccination efforts, Sellick said.
Q: Which vaccine can most people in Western New York expect to receive?
"It's going to depend on availability," Sellick said, as well as the ability of vaccine-makers to live up to their vows.
Pfizer-BioNTech and Moderna have each promised to deliver 100 million U.S. doses – enough combined to vaccinate 100 million Americans – by the end of March.
Pfizer-BioNTech – which halved the original rollout it promised to Great Britain last year – also has promised another 100 million doses to the U.S. by the end of July.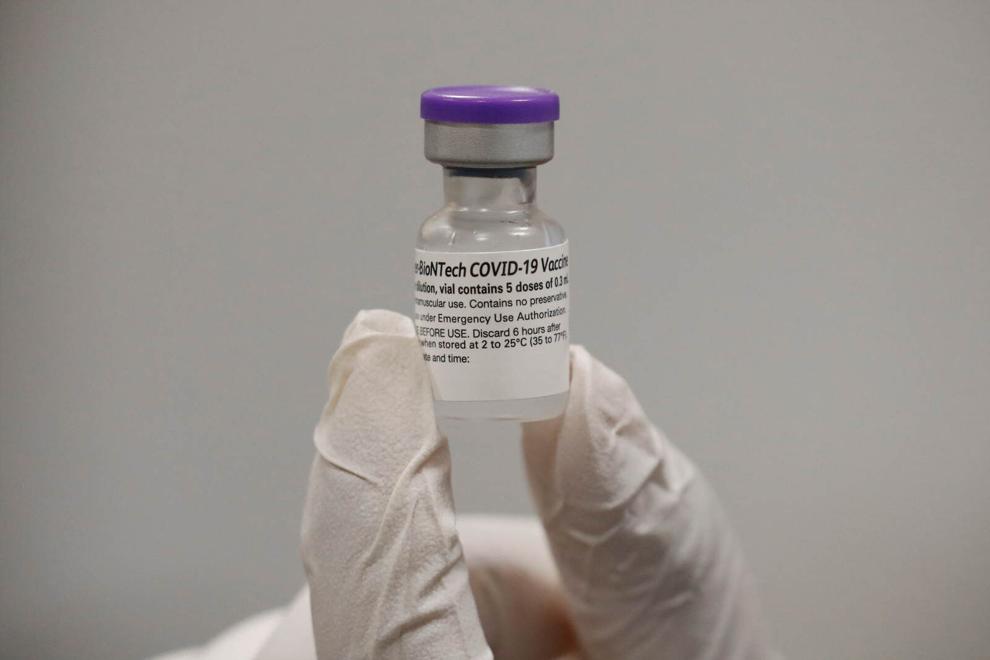 Q: Which one should I get?
The first one you can. Studies suggest the Pfizer and Moderna vaccines do a better job preventing infection and addressing variants. Johnson & Johnson, and other vaccines studied in trials as variants surfaced, show less immunity from infection but still strong effectiveness in preventing hospitalization and death from Covid-19 in those who contract a variant virus.
"My feeling right now is just getting as many people vaccinated as quickly as possible seems to be really important in our overall effort to get the pandemic under control," Sellick said.
The strategy is unlikely to eliminate variants from circulating in the region and U.S., but will limit their spread, Sellick said. Meanwhile, that will give drug-makers time to tweak their vaccines to better handle variants. Johnson & Johnson is among those already at work on a booster vaccine.
"Maybe this becomes like the tetanus or flu shot," Sellick said. "Every year or two, we're going to have to get another shot that's based on the genetics of whatever is circulating."
Q: Will those who hesitate on the vaccine, or pass altogether, lengthen the pandemic?
Staff at Kaleida and VA facilities have so far accepted vaccinations at a similar rate to surveys of Americans nationwide, Sellick said. A survey released Wednesday by the Associated Press-NORC Center for Public Affairs Research reported that 30% of Americans are not yet willing to get vaccinated, including half that will never get a coronavirus vaccine.
Sellick predicted hesitancy will decrease as people see that vaccine benefits far outweigh the risk of serious side effects.
"The number of cases should naturally decline as we get more and more people immunized. Everybody's very hopeful that by the time we get to the fall, when we're looking at school and the fall sports season, we're going to be back somewhat to normal."