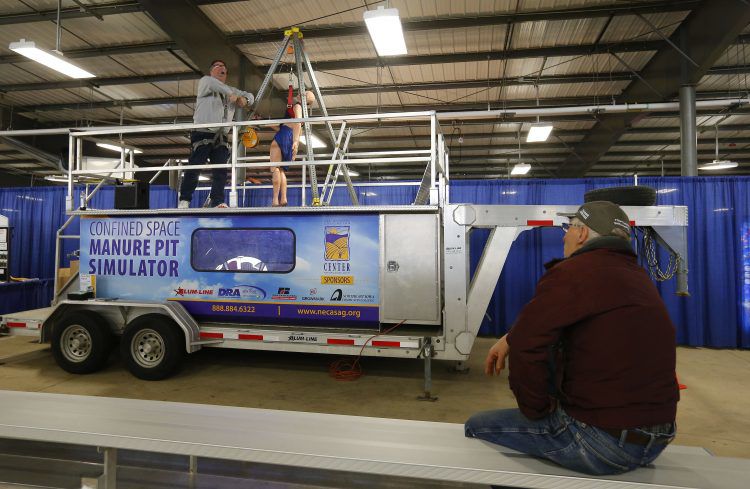 There's been a demand from emergency responders for more training sessions in confined space manure pit safety and rescue, and the Western New York Farm Show is coming through.
The New York Center for Agricultural Medicine & Health has added additional sessions to its training programs, which are open to the public and geared toward farmers, Farm Bureau members, local firefighters and emergency responders.
The schedule of extra training sessions at Erie County Fairgrounds in Hamburg  includes:
6 p.m. to 8 p.m. Saturday and Sunday: Classroom session only, includes confined space manure pit entry, chemical safety, sprayer safety and prevention of dust explosions.
1 p.m. to 5 p.m. Sunday and 9 a.m. to 1 p.m. Monday: Manure Pit Confined Space rescue training and trauma management.
Advanced registration is required for this training. Contact NYCAMH Agricultural Safety Specialist Jim Carrabba at 800-343-7527, Ext. 2216, or e-mail at jcarrabba@nycamh.com. The training sessions are limited to 30 participants. There is no cost to attend the training.