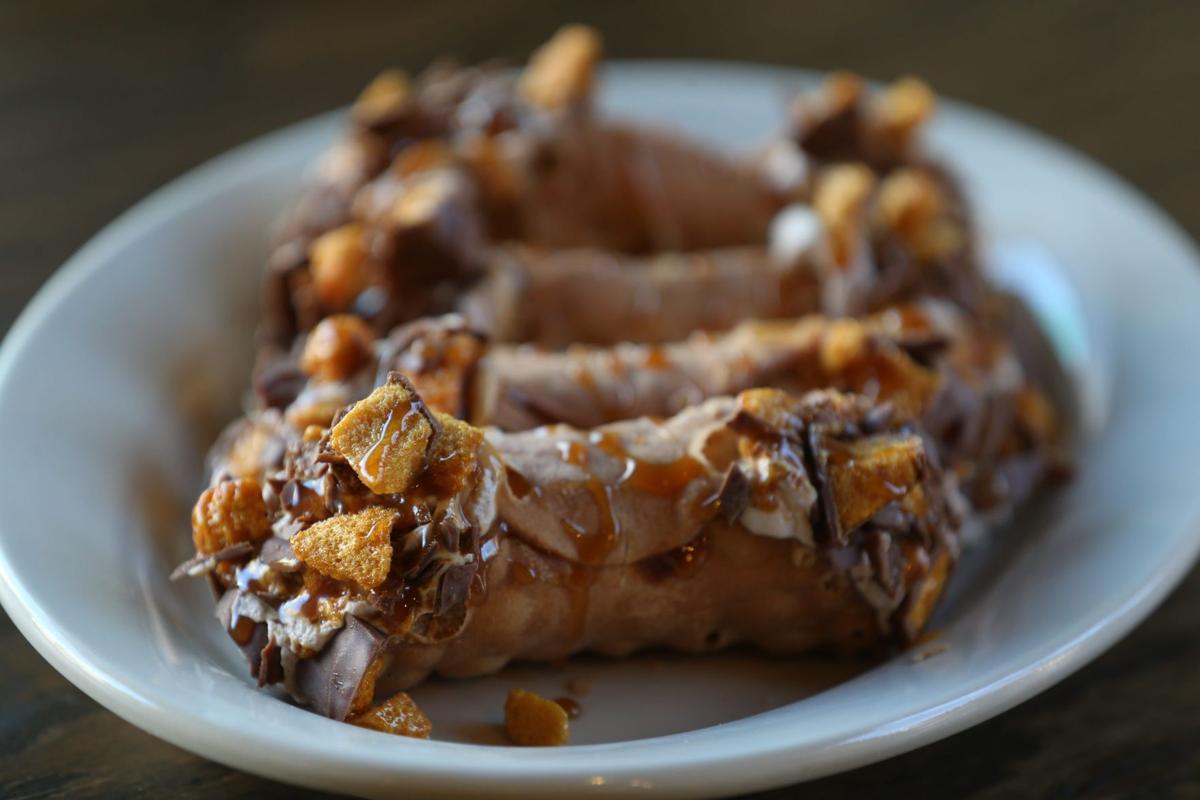 Panaro's has been open for 11 years, but it still doesn't get the attention that other Italian restaurants do. That's partly because of the niche owners Michael and Tony Concialdi have chosen. Panaro's is never open for dinner or on weekends. In fact, the business is probably better described as a caterer and bakery that serves weekday lunches.
"We're only open for lunch, so a lot of people don't even know who we are," Michael Concialdi said. But what Panaro's does serve has won it loyal fans, who check its website for daily specials, like its Wednesday-only braciole, lauded as one of Buffalo's best.
This summer, getting ready for the Taste of Buffalo, the Concialdis were brainstorming new treats when they thought to combine two of Buffalo's favorite sweets. Thus was the sponge candy cannoli born.
"We've had our traditional cannoli on the menu since day one," Michael Concialdi said. "We've just taken our traditional recipe and tinkered with the recipe."
It still has ricotta cheese filling, but this version carries chunks of broken sponge candy in the filling, along with a few other tweaks. Then the filled tubes are dipped in more sponge candy before it's drizzled with caramel and a bit of powdered sugar.
"It was huge at the Taste of Buffalo," he said. "We sold over 3,000 of those cannolis, and it's been on the menu consistently since then."
Panaro's doesn't make its own cannoli shells, but does make sure to fill them to order so they stay crisp. "We don't let them sit," Concialdi said.
The sponge candy caramel cannoli is $4 for the large version, $2 for the mini. If you like, you can even eat lunch first.
Info: Panaro's, 571 Delaware Ave. (884-1033, panaros.net)
Get local news delivered to your inbox!
Subscribe to our Daily Headlines newsletter.