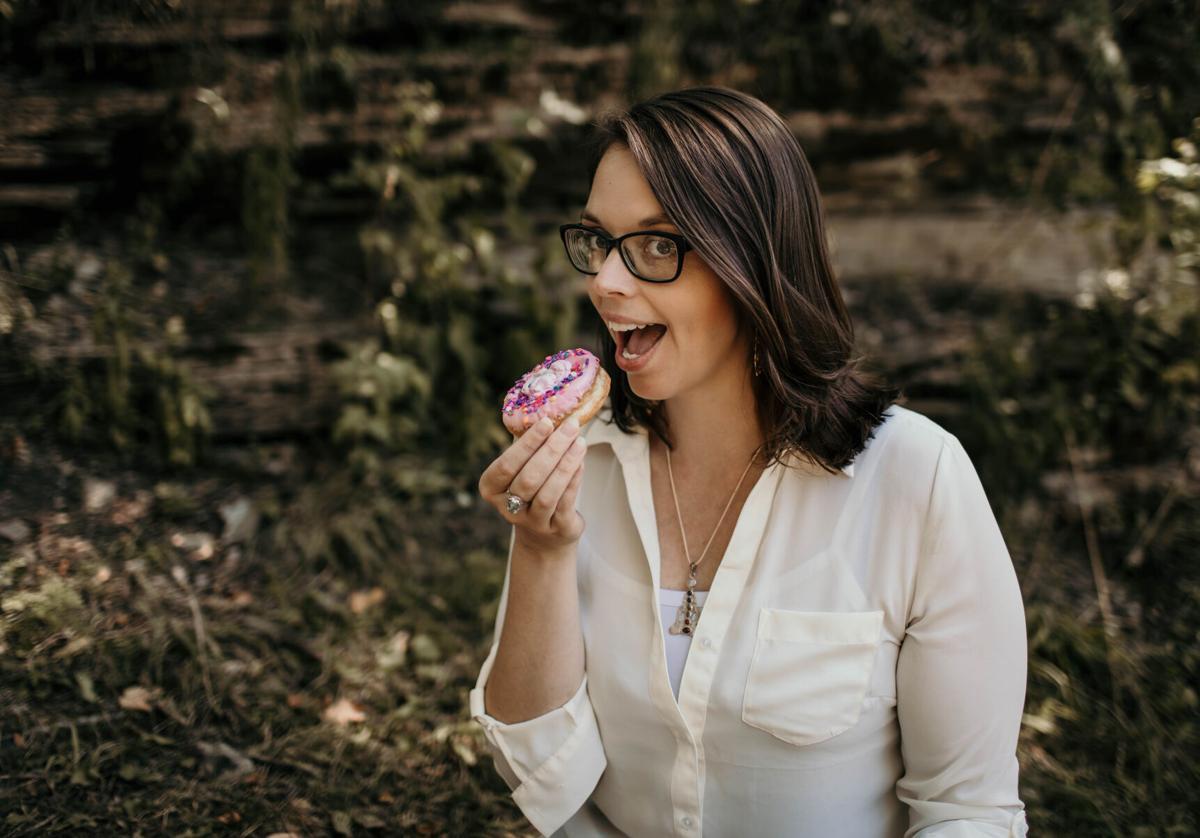 Samantha Sessamen, never overweight, once struggled with bulimia. Her mother, Sue, heavy most of her life, has long battled physical and mental health woes.
The American obsession with dieting has done neither of them any favors, said the younger Sessamen, a licensed mental health counselor who specializes in disordered eating.
"If someone comes into a doctor's office in a bigger body, they may be told to starve themselves, restrict certain food groups, weigh themselves every day and overexercise," she said. "But if someone in a smaller body presents with those same symptoms, we tell them they have an eating disorder and that they need intervention right away."
Regardless of size, a mental health counselor can help many people develop healthier, more sustainable eating and exercise habits. This is particularly true for those who have experienced trauma or struggle with anxiety, depression or other challenges that can contribute to disordered eating.
"I haven't met a client yet with an eating disorder that doesn't have a significant childhood trauma," said Sessamen, who has an office in Williamsville but sees most of her clients online during the pandemic (For more information, visit samanthasessamenlmhc.com).
"Let's get rid of this big secret," she said. "Research shows us that all of these people going on diets are more likely to have higher weights in the long run than people that don't diet, and they're likely to have a slower metabolism."
Those with disordered eating check their weight and body measurements often, and loathe gaining even the smallest amount of weight. In more serious cases, they may have body dysmorphia: seeing themselves in the mirror much differently than others see them. They binge eat, purge food and may develop an excessive exercise schedule.
"One of the most difficult symptoms, that pretty much anyone with any disordered eating has, is the rumination on food," Sessamen said. "What am I going to eat next? Why did I just eat that? How many calories are in that? Do I need to work out? The thoughts are constant. That's because when we put our body into a starvation mode, which we do through diets, or if someone has an eating disorder, it's our body's natural response to make us think about food because our body doesn't want to be starved."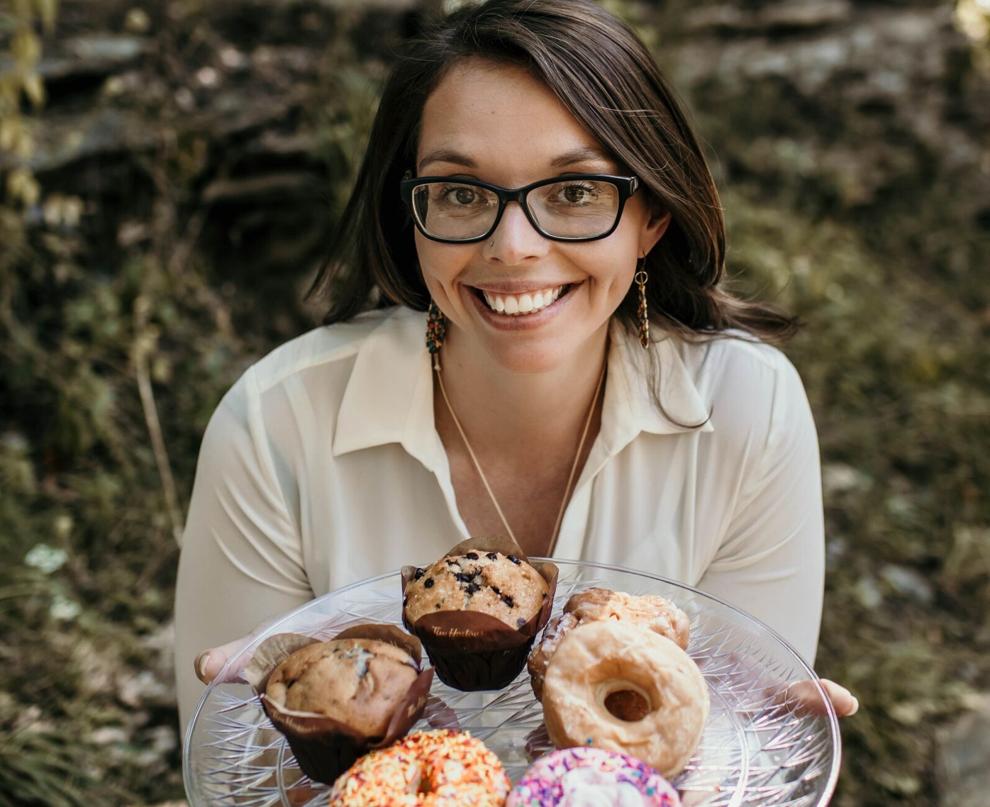 The goal should be to eat intuitively, Sessamen said, focusing on nutrient-dense foods while limiting – but not excluding – treats like sweets, pizza, wings, beer or soda.
Exercise should aim for "movement that's joyful," not obsessive or reviled, she said. For Sessamen, that means yoga, a bit of strength training and "body positive" dance classes she takes online with fellow participants of all body types.
"I like to talk about disordered eating on a spectrum," she said. Intense, long-lasting treatment is needed in the most serious cases. Treatment works best when symptoms are mild or moderate but become obvious to someone who is struggling – or to a loved one.
Addressing stress that comes with the coronavirus pandemic can help you better adapt in such…
Sessamen recommends her clients eat meals regularly, cut down slightly on exercise if needed and improve mental health through at least one of three therapies:
Eye Movement Desensitization and Reprocessing (EMDR): This involves using rapid eye movements, or other stimuli, while remembering a past trauma and putting it in the proper perspective so someone can better focus on the present and a more meaningful future.
Dialectical Behavior Therapy (DBT): A skills-based model to show someone how to better regulate their emotions and behavior while communicating their thoughts and needs more effectively.
Internal Family Systems (IFS): People often bury emotions and personality traits to protect themselves during and after traumatic experiences, often replacing them with behavior that reflects anger and shame. This therapy seeks to restore personal wholeness.
These and other strategies can help heal a relationship with food in a Healthy at Every Size approach. Sessamen said.
"I will never support someone's intentional weight loss goals unless there are some very, very rare medical reasons why they would absolutely have to lose weight," she said.
Will a more holistic approach help someone lose weight?
"That's a really good question," Sessamen said. "My clients want to know the same thing. The idea is that our body has a weight where it naturally runs best. It's a 10- to 20-pound (gain/loss) range. When we are moving for energy, for joy, for strength and not to lose weight, and when we're eating intuitively, our body will naturally fall into that range."
That can be harder during a pandemic, when increased stress sends signals from the brain that more food will help with self-preservation. That stress also increases the risk for disordered eating, she said, so a strong approach to mental health becomes more important.
To be sure, that comes with some pressure for counselor and client.
"I'm trying to get a client to love their body as it is, to have a good relationship with food," Sessamen said, "but the entire environment around them is telling them the opposite. They've got to put blinders on to get through treatment. Their friends are dieting, their mom is on a diet, there are Weight Watchers ads on the TV, so it's challenging."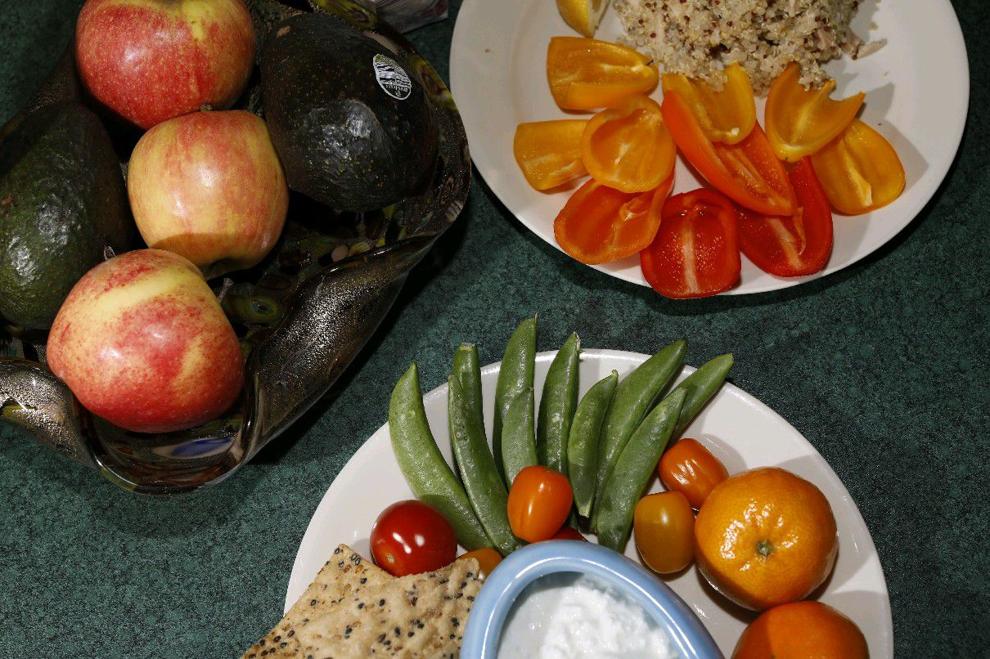 Sessamen recommended the following resources for those with disordered eating, and their loved ones:
Narins Eating Disorder Clinic: This clinic in Getzville can provide assessments, treatment and referrals. Learn more at narinsedc.com.
ANAD.org: Offers online support groups and peer mentors.
Aasdah.org: Provides education on the Health at Every Size (HAES) community.
Instagram: Find @Samantha Sessamen 
Books: "Sick Enough," by Jennifer Guadiani, is a resource for individuals and families unsure if they or their loved one has disordered eating; and "The F*ck It Diet: Eating Should be Easy," by Caroline Dooner, explains how to get out of the trap of yo-yo dieting and weight obsession.