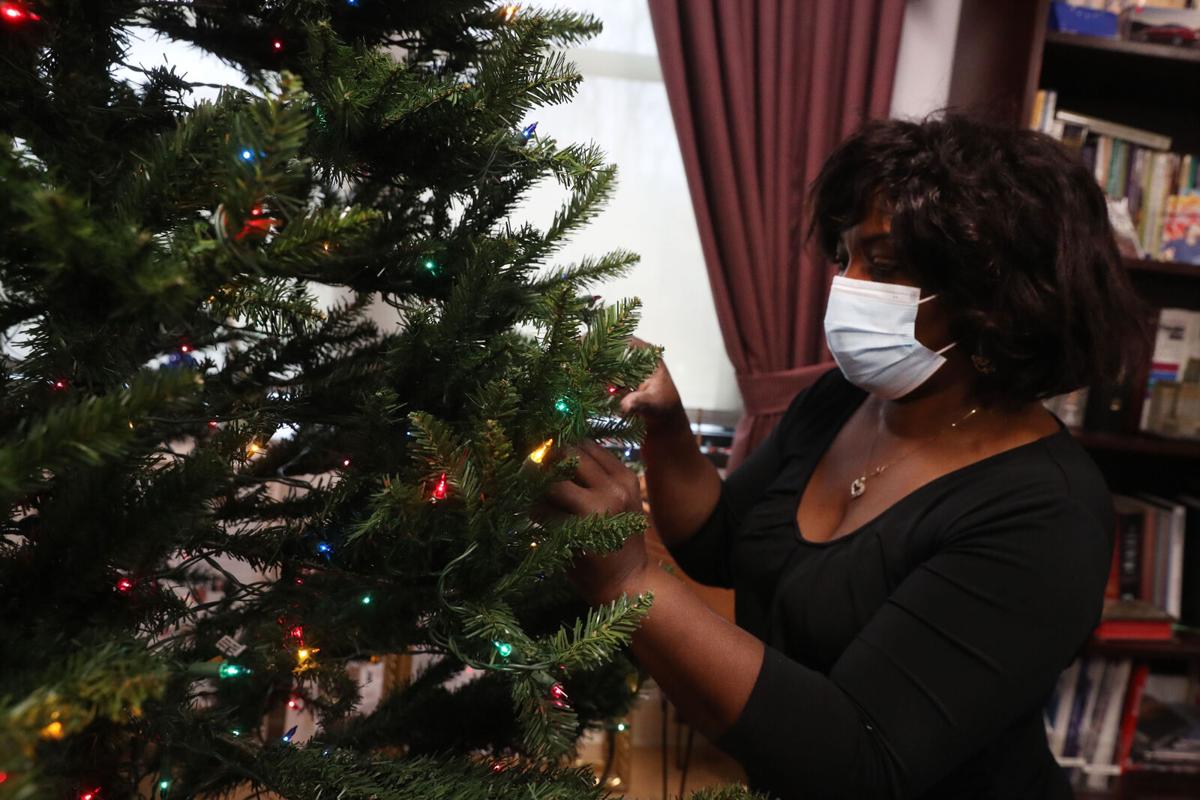 Here come the holidays. Advent has started. Christmas follows.
And no matter how big or small your church, in Western New York some people of faith might wonder: Another Christmas with Covid-19? Didn't we do that last year?
In the Buffalo region, increases in food prices are taking a toll on some local organizations that provide food for hungry people.
Covid-19 is making news in a bad way, again. Positive cases in Western New York have grown to more than 10% for the last several weeks. The Western New York region is consistently among the state's highest positivity rates.
And a new Covid-19 variant known as Omicron is on the worry list of many people now, too.
So overall, things might be a bit Covid-19-focused when you attend a worship service this holiday season in Western New York.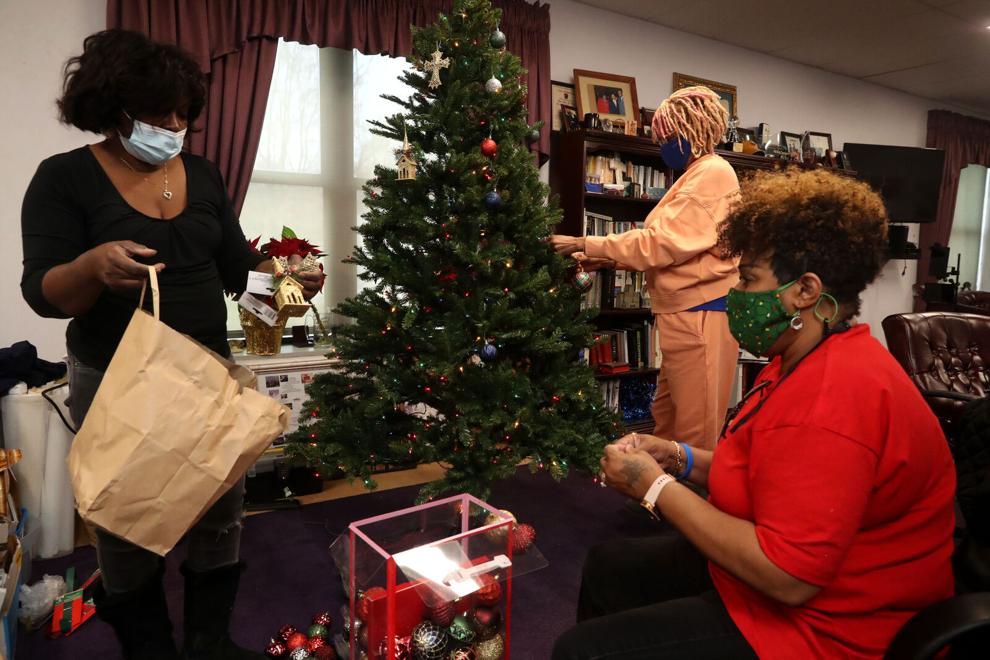 Houses of worship are not exempt from Erie County's mask mandate. At one of Buffalo's largest Baptist churches, worshippers need to register to attend, and they could get a temperature check.
Last year for Christmas, services that were to be held in person were suspended in the Episcopal diocese, a spokesman said. There were videoconference services instead. This year, they are open again.
In the Diocese of Buffalo, when it came to Christmas Eve and Christmas Day, last year and this year churches could add earlier Masses to allow for spreading out their capacities. Some churches in the diocese might also choose to do tickets or reservations, a decision that's being left to individual parishes, a spokesman for the diocese said.
When it comes to the public's emotions these days, the pastor at True Bethel Baptist Church was blunt.
"Many people have cabin fever," the Rev. Darius Pridgen said. "It's still so many limitations of what people feel they can comfortably do."
Erie County last month implemented a mask mandate for public places, and the Catholic Diocese followed suit, noting that parishioners will be required to wear masks. The diocesan statement specified an exception to the mask rule: "As in the past, the only exception given to this will be for clergy and other liturgical ministers when they are fulfilling a significant speaking role."
With mask use in the diocese, they have been trying "to be consistent all along," said Rev.  Sean Paul Fleming, director of the Diocese of Buffalo's Office of Worship.
At True Bethel, the pastor said there are other differences at that church due to the pandemic.
"People have to call and register to come to church, so we can keep the amount of people in the sanctuary limited," Pridgen said.
And temperature checks are completed at the door, he added.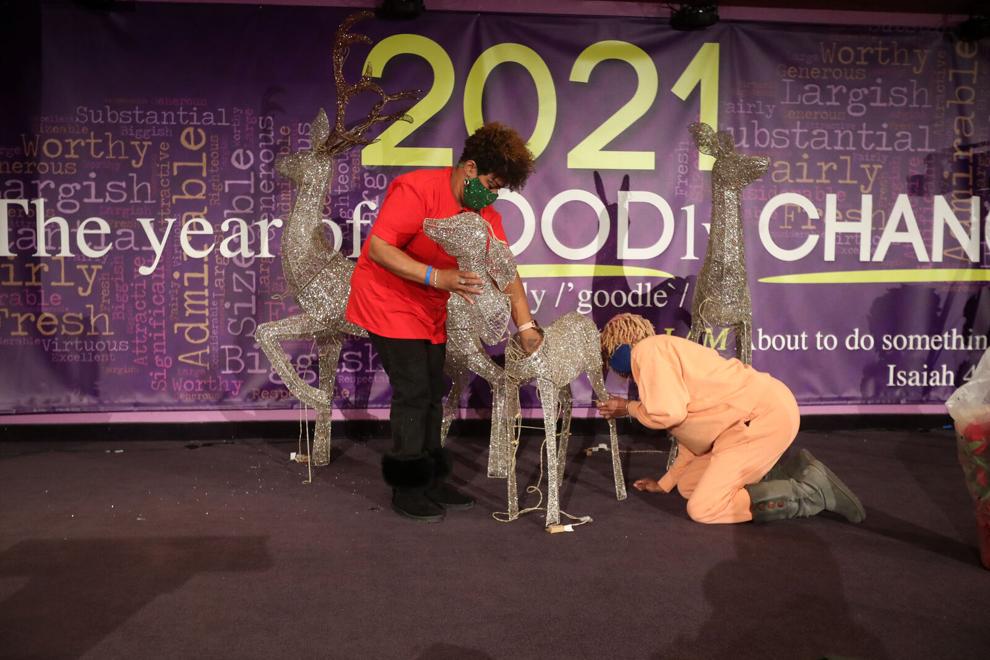 While True Bethel has people attending church in person, Pridgen said, the roughly 500 people are divided into two rooms.
"We're about half of our capacity in between the two rooms," he said.
In the Episcopal Dioceses of Northwestern Pennsylvania and Western New York, Sean Rowe, the bishop, said when it comes to Covid-19 and the holidays, "love of neighbor and the common good come first."
"Our guiding principal is what's best for the whole, the community," Rowe said. "Its been a challenge for us."
Rowe said that in the start of the pandemic, they were closed.
"What we want to do is continue to serve," Rowe said. "So we're not going to have packed churches on Christmas Eve."
In the Episcopal diocese, they are making many changes, including how Communion is received, the bishop said.
"This pandemic has been so unpredictable," Rowe said.
"The main difference is were actually gathering people together this year," for Christmas Eve and Christmas Day, he added.
This Christmas, some of the churches in the Episcopal diocese could require registrations.
Erie County's mask mandate requires masks be worn in public spaces by customers in stores and restaurants, and for workers that are public-facing. The mandate will be looked at again Dec. 13.
In the Catholic diocese, pastors and administrators are responsible for putting the new mask guideline in practice, said Fleming, the rector at St. Joseph Cathedral.
 With Covid-19, Fleming said they need to analyze the situation as it develops. But there is also a component that goes beyond the physical.
"All the suffering, the deaths that have occurred," he said. "We're also trying to take care of that spirit."
At Our Lady of Victory National Shrine & Basilica in Lackawanna, Msgr. David G. LiPuma, the pastor and rector, said that at the basilica, they are "actually thrilled that we are a large worship space."
"We continue to sanitize throughout the day," LiPuma said of the site, which can seat some 1,000 people.
At the Basilica, the crowds might not even be diminished during this second Advent season with Covid-19.
"Our numbers have been increasing over the last few weeks," LiPuma said.
"Obviously, at Christmastime, people want to be together," said Fleming of the Buffalo Diocese. "It's the same in terms of our faith life."