Danielle Roberts spent the bulk of her working hours during the last decade adding polish to the 40-year-old William-Emslie Family YMCA.
The gym, pool and locker rooms were remodeled, summer camps and after-school programs revamped.
Roberts, a former Buffalo Jill, also used her connections to bring Buffalo Bills players – including LaSean McCoy, Fred Jackson and Stefon Diggs – into the branch to talk with kids and families.
"We touched every area of the facility, which allowed us to grow our membership and allow the community to see that the YMCA was supportive," she said.
Her efforts as executive director at the branch became so notable that she was asked to add the aging Delaware Y to her repertoire in 2019, and the Ken-Ton location the following spring, when the Covid-19 pandemic shuttered all six YMCA Buffalo Niagara branches for more than six months as membership rolls slid.
This year, Roberts tackles an even bigger job as vice president of community impact for the regional nonprofit, quarterbacking efforts to bolster the financial health of branches and programs. She leads the annual capital campaign, which runs through April 20, and other fundraisers that include a $30 million effort to replace the Delaware and Ken-Ton branches with a new, 65,000-square-foot structure in North Buffalo.
"Danielle's unwavering dedication to the betterment of our community is truly inspiring," said John Ehrbar, president and CEO of YMCA Buffalo Niagara.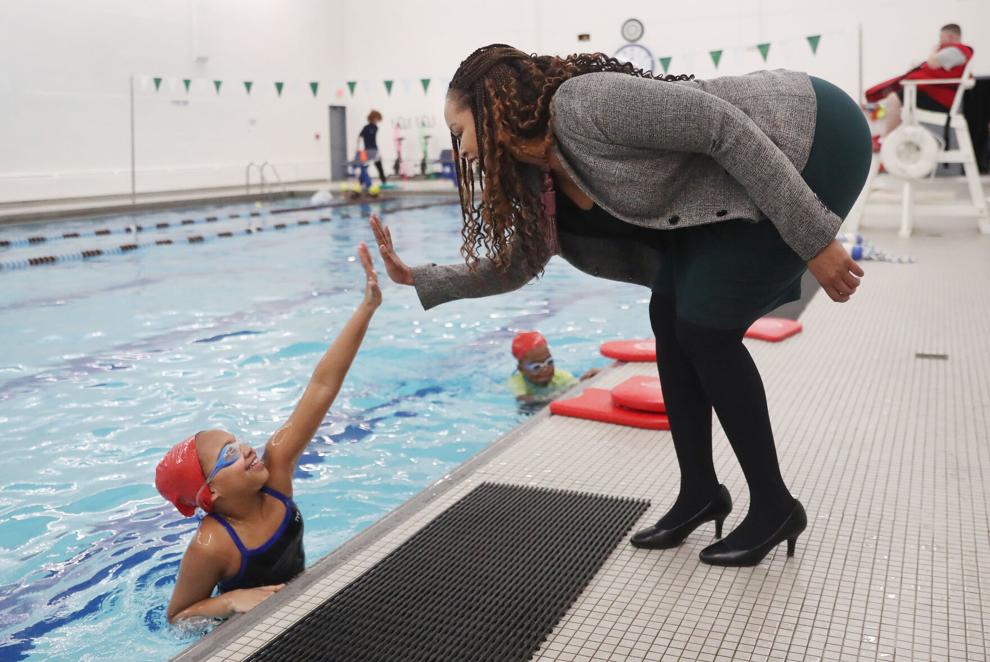 Roberts – who also will oversee the mobile Y on the Fly and Safety Around Water programs, as well as the Turkey Trot – grew up on the East and West sides of Buffalo. She graduated from the Buffalo Academy for Visual and Performing Arts in 1996 and went on to receive her bachelor's degree at the University at Buffalo in interdisciplinary health and human services and early childhood education.
She was a Buffalo Jills cheerleader from 1999 to 2002.
"One thing that I loved about the job was the ability to make social connections and network," said Roberts, who lives in Kaisertown and is the mother of three children and a grandchild.
"I think, in a job of community impact and fundraising, which is one of the main parts of my new role, you have to be able to build relationships," she said. "Being a cheerleader, being on the field, making those connections is something that I learned young in life, and it definitely has been something that has stayed with me."
Roberts went to work at M&T Bank after college, an experience that set her up well to tackle her YMCA posts. She quickly moved up the ranks after joining the William-Emslie staff as program director in 2012. She became executive director six months later. Improvements over the years included the opening of an M&T branch inside the facility in 2021.
"It provided financial literacy for the community in a safe place where people can come in and get information about a loan or buying a home for the first time or repairing their credit," she said.
A related Money Mentoring program for youth and families also helps the YMCA address the social conditions that impact the health and wellbeing of residents in the East Buffalo neighborhoods that William-Emslie serves.
Roberts took charge of the Delaware branch the year YMCA leaders began a study about prospects to close the facility, opened in 1927, along with the Ken-Ton branch, completed in 1962, and build a new facility between them in North Buffalo with amenities akin to more modern branches in Amherst, West Seneca and Lockport. She also took the reins at the Ken-Ton branch after the pandemic hit the region three years ago this month.
The arrangement helped her examine the strengths and challenges at three branches she led as she worked with other regional YMCA leaders on plans for the new branch at 1984 Elmwood Ave.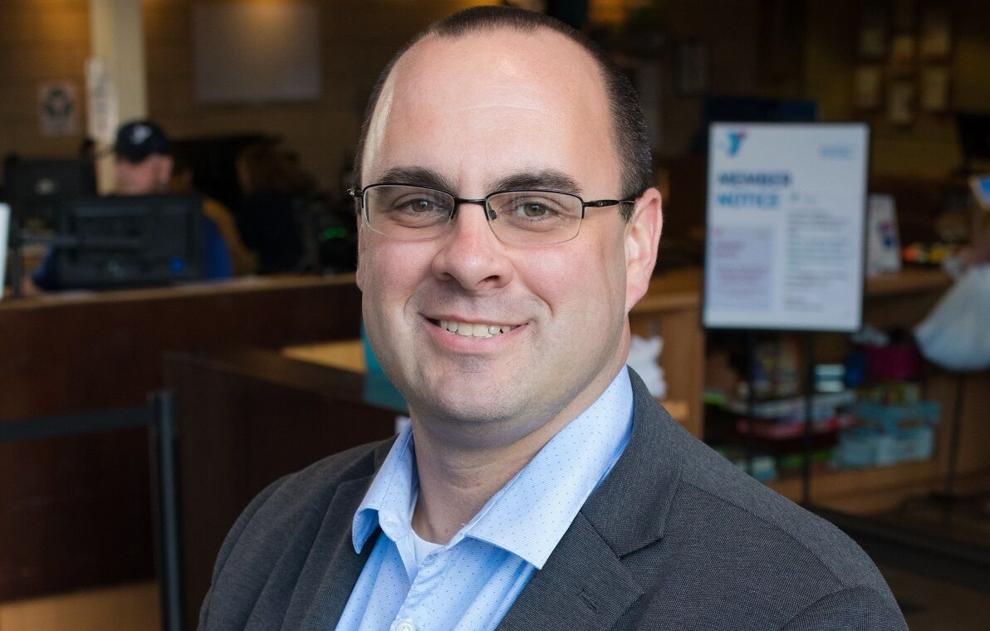 "The pandemic caused a lot of businesses and nonprofits to have to restructure and change some of their staffing and organization," said Roberts, who started her new job in late January.
She replaced Mario Hicks, former vice president of financial development, who left for a similar job at Daemen University. The job title changed to reflect a focus on more inclusive priorities – for example, new programming tied to the Special Olympics started at the Southtowns family branch.
Membership fell 45% during the pandemic – from 58,000 in early 2020 to 32,000 by last year – and has rebounded to 70% of its pre-pandemic high, Roberts said.
The annual budget, which fell from $26 million in 2020 to $15 million the following year, is $23 million this year. This reflects the growing membership, staff, enrollment in childcare and other programs, as well as the belief that people, families and communities will continue to invest more time and energy in health and wellness.
Roberts hopes naming opportunities for the branch and its gym will help push the building campaign into a new phase later this year, when a wider fundraising campaign will begin.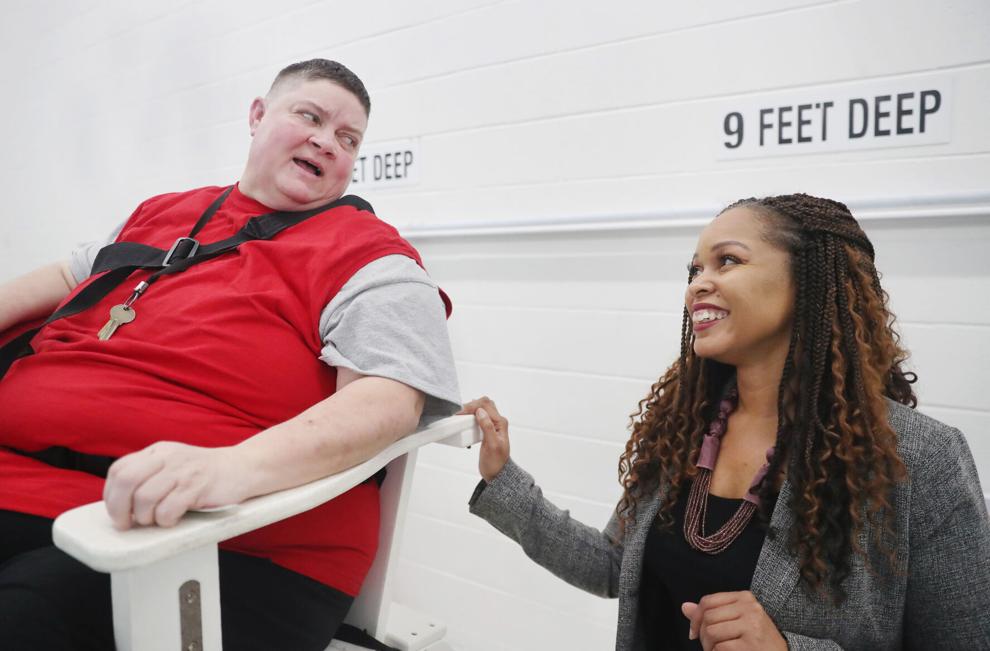 If all goes well, construction will start next year, with completion in 2025.
Plans for the North Buffalo YMCA include a health and wellness center, aquatics center, multi-court gymnasium, multi-generational activities center, pre-school classroom, drop-in child watch area and adventure room. There is also talk of a program to interest more children in science and technology.
Completion of the North Buffalo Family Branch YMCA will then make the William-Emslie branch, opened in 1983, the oldest in the region. Roberts would like to see more upgrades there in years to come.
Meanwhile, she also is focused on the annual campaign drive, which supports staff and facility costs, scholarships for those unable to pay membership fees and programs that help people better address high blood pressure, diabetes, arthritis, obesity and cancer.
"Every dollar given to the Y goes back into the community," Roberts said, "and the Y doesn't turn anyone away."
The YMCA Buffalo Niagara's Annual Campaign, which runs through April 20, aims to raise $1.6 million to address needs for this year that include bridging the achievement gap, combating hunger and food insecurity, making kids of all ages safe in the water, and equitable access to health and wellness resources. Donate at a local branch, or ymcabn.org/give, or text ACCESS4ALL to 71777.