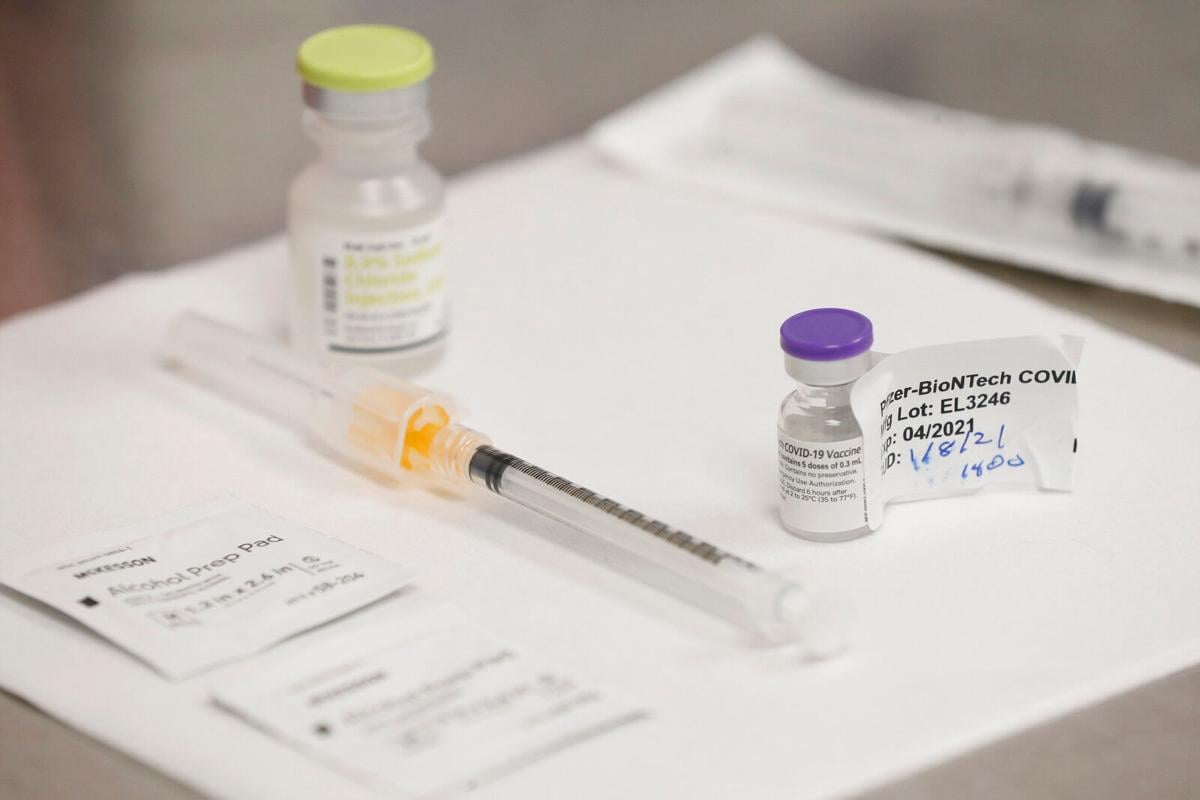 ALBANY – A higher percentage of hospital workers on the job Wednesday are Covid vaccinated than the last time the state released vaccine data a week ago, new figures from the state Department of Health show.
But the numbers come with an unanswered question: How much of the increase is due to reluctant workers getting vaccinated versus the percentages changing because thousands of hospital workers over the past 48 hours were put on leave, suspended, fired or resigned because they refused the state's order to get vaccinated?
The new vaccine dashboard run by the health department shows 87% of hospital workers are vaccinated, up from 84% on Sept. 22.
Western New York showed one of the largest percentage increases in the state, from 81% a week ago to 87%.
The numbers reflect workers with a completed vaccine series; the state has not yet said how many health workers have gotten a first dose in the past week, the final days leading up to a new vaccine mandate now in place.
All regions of the state reported higher vaccination rates among existing hospital workforces than a week ago, except Long Island which stayed flat at 82%.
The Capital Region, which includes Albany, Schenectady, Rensselaer and Saratoga counties, reported the highest vaccination rate among hospital workers: 94%. The 82% rate on Long Island and in the Mohawk Valley area was the state's lowest. New York City's hospital workers' vaccination rate went from 83% last week to 87% today.
Gov. Kathy Hochul's mandate that all hospital and nursing home workers be vaccinated legally kicked in at 12:01 a.m. Tuesday. A slew of information – including how many vaccine-refusing workers were dismissed from their job or put on unpaid leave for a temporary period of time – has not been made available by the state or health industries. Nor has information been released about how many people obtained a religious exemption to avoid getting a vaccine.
The state later updated hospital-by-hospital vaccination rates for the first time since Sept. 21.
No hospital in the state has hit the 100% vaccination level for its staff, and the range varies widely from facility to facility and between and among the 10 different regions of the state. Some were above 95%, some showed just 6 in 10 workers fully vaccinated. Some even showed decreased vaccination rates from a week earlier.
Like with the regional statistics, a number of details behind the numbers were not made public.
In Western New York, Erie County Medical Center, which this week put 5% of its staffers on unpaid leave because they did not get vaccinated, on Wednesday reported that 94% of its employees are fully vaccinated; Buffalo General Medical Center put its vaccination rate at 92%, according to figures the state released.
Mercy Hospitals Ambulatory Care Center in Orchard Park, meanwhile, reported to the state a 56% staff vaccination rate.
Separately, Hochul Wednesday morning said 92% of hospital and nursing home staff have gotten at least one dose of a Covid vaccine. At adult care facilities, 89% of workers have received at least one dose.
The Hochul administration puts the total number of hospital employees in New York State at 519,000. If 8% of them remain unvaccinated, as Hochul said, that means more than 41,000 workers at those facilities have not gotten at least one vaccine dose.
Hospital and nursing home officials warned Tuesday that the vaccine mandate will exacerbate staff shortages in a number of key professions that have been plaguing the industries before and during the Covid pandemic. Some facilities are reducing such care as elective procedures, nursing homes report being able to admit fewer patients and many are turning to more expensive, contract workers from out of state hired through staffing agencies operating under emergency rules in New York that permits health professionals to work without a New York license if they are licensed elsewhere.
"We will continue to monitor developments and work with stakeholders to troubleshoot any issues, and I stand ready to take additional action as needed,'' Hochul said in a statement this morning.